Page 3
.... the ladies page
Updated November 2020
A number of ladies have been deleted because it was thought that they did not have a direct connection with Neath. Another was deleted following a complaint about her.
Entries aim to be complimentary and for those who derserve a mention for the work they do in the community.
Welcome
We are pleased to devote this page to the ladies of Neath and district and feature them for their achievements or special qualities that deserve a mention.
However, this page is also open to young ladies aged 18 or over who are invited to send us their photograph with permission to be published on this page. Advertisers and producers are always looking young ladies with ambition - and we think that one has to start somewhere.
Why not have the satisfaction of having your photograph on the world wide web where it will be noticed by those in positions of influence
Photographs should be head and shoulders - similar to the ones shown.
See CONTACT US (menu) to forward your photograph.
---
.ANY READER wishing to nominate a young lady for this page may do so with her permission OR if she has already had a mention in the media - in which case we will highlight it.
Christina Rees
Christina Rees was elected MP for Neath in the May 2015 General Election. She is a member of the Labour Party and has her own website.
---
Rebecca Jones
Rebecca is a follower of the Heritage Scene Neath on Twitter and is a reporter at the Carmarthen Journal. Covering the areas of Ammanford, Llandeilo and Llandovery.
---
Gill Roberts
Gill Roberts is a journalist and was the Neath reporter for The South Wales Evening Post until she decided to leave for a new appointment.
Gill took a special interest in the Heritage Scene at Neath and many of her reports can be seen on their website - see link in menu.
---
Emma Shapes
Emma is another follower of Heritage Scene - Neath. We are not sure about Emma's surname but we do know that is her business name because she is the owner of a Ladies Health and Fitness Centre and is a Personal Trainer and Nutrition Consultant. She says: " I have a passion for Fitness and Nutrition, always learning new things."
---
Angharad Griffiths
Angharad is one of the many hundreds following Heritage Scene - Neath on Twitter from where we had her photograph. Loves: Politics, Spain, Animals, Motorsports, Henning Solberg and Selena. Hates: Bankers, Hunters, Politicians and Winter.
It may sound a little odd that she loves politics and yet hates politicians - perhaps she knows a thing or two about them?
---
Hayley Richards
Hayley was discovered at Cefn Coed Colliery Museum during the May bank holiday weekend when she was directing parking for cars at the Steam & Vintage Show. Hayley's smile complimented the free parking, which was appreciated by the hundreds of drivers attending the event.
---
Jan Lockyer
Jan Lockyer - Labour councillor on Neath Town Council. Education Welfare Officer at NPTCBC. Married to Alan with a lovely family.
Alan is the Neath Port Talbot County Borough Councillor for the Neath North Ward.
---
Do you know?
This young lady is featured on our NEWS page and she is one of a team of three showing residents how to recycle household rubbish. To find out more about the work she does just see the video included in the report.
---
Gwenda Thomas A M
Gwenda Thomas has represented Neath as an Assembly Member since 1999 and was appointed the Deputy Minister for Health and Social Services following the elections to the National Assembly in May 2007.
Gwenda was born in Neath in 1942, and educated at Pontardawe Grammar School. She lives in Gwaun Cae Gurwen, and was married to Morgan 'Moc' Thomas for fifty years before he sadly passed in 2013. Gwenda has one son, Geraint, and a granddaughter. She was previously a Civil Servant, having served in the County Courts branch of the then Lord Chancellor's Department as an Executive Officer, and then at the Benefits Agency. She represented her home village of Gwaun Cae Gurwen as both a Community and County Councillor for many years.
Gwenda has her own website: http://www.gwendathomas.com/
---
Ruth Trahar
Ruth Trahar lives at Tonna, and works in the local school where she is popular with the children. Her birthday is today (6th January) so we wish her many happy returns.
We understand that Ruth was the first girl in the family for 3 generations, so her father says that he must have done something right.
Oh yes, there is a family link with someone who contributes to this website - can you guess who it is? The clue is that he took the photo.
---
Doreen Jones
Doreen Jones is a community and county borough councillor for Aberdulais and has served the community for many years with her husband Elwyn, who was elected Mayor of NPT CBC in 2006.
Doreen and Elwyn both live at Cilfrew - Elwyn recently retiring from public service due to poor health.
In her younger days Doreen was a singer and entertainer on Caribbean cruise ships before settling down in the local political scene and becoming a member of the Labour party and an active member of NPT County Borough Council.
---
Cheryl Firth
Cheryl Firth has had an eventful month with an art exhibition of her paintings at Victoria Gardens and ending with her very own website on which you can read how she once ran a picture framing business in Neath and Swansea markets. Cheryl now features her works of art at the Gower Heritage Centre.
Cheryl has own website which shows some of her artwork.
---
Who is this from Wilko?
This young lady with six of her work mates donned pyjamas and onesies to sell Children in Need themed items, including Pudsey ears and bracelets, to raise an impressive £180 for the charity in the Neath Store.
The full story is on our NEWS page with a photograph of the team. See if you can work out the name of this young lady from the group photo and news item.
---
Rhiannon Evans
Again something totally different this week - but with a Neath connection. Rhiannon Evans travels to venues in the Neath area each week to sing with her favourite accompanist, Ian Griffin, who is known as Britain's Award Winning Keyboard Player.
Rhiannon is happily married and has of two lovely children. The family lives in the Bridgend area of the Principality. Her newly constructed website is featured on our NEWS page. Rhiannon has a voice of distinction - said by many to be one of Wales' best kept vocal secrets.
---
Sarah Mayberry-Thomas
Sarah Mayberry-Thomas was the Audience Development Officer at Victoria Gardens. Sarah enjoyed her job at Victoria Gardens and when Santa came to town she organised an Edwardian theme for the youngsters. On our front page you will see all the events she has arranged for the immediate future.
Sadly Sarah resigned from the part time job in July 2014. It was a job she loved, which deserved full time status. The gardens community building is capable of generating much needed cash for the council.
---
Dr Elizabeth Haywood
Before establishing Bosshunters*, Dr Elizabeth Haywood spent seven years as Managing Director of kmc, an international recruitment company specialising in scientific management and regulated industries.
Elizabeth, wife of Peter Hain MP, is a graduate economist from Cardiff University with a PhD (Politics) from Swansea. Following an early career in the European Parliament in Brussels and Luxembourg, and in trade publications in the USA, she gained management experience at the Welsh Development Agency in Cardiff. As Director Wales for the Confederation of British Industry, she developed senior contacts in a wide range of businesses in Wales and throughout the UK and had a good deal of exposure to the media as the organisation's spokesperson, which continued in her next role as Communications Director for the Association of Train Operating Companies, ATOC.
She was named Welsh Woman of the Year in 1994, is a Board Member of the Wales Millennium Centre and a member of the Ministry of Defence's National Employer Advisory Board. She received an Honorary Fellowship from the University of Wales Lampeter for her contribution to business, and was Regional Chair for the Clydesdale Bank 2005-08. She is a Companion of the Chartered Management Institute, Fellow of the Royal Society of Arts and Commerce, and an Associate of the Chartered Institute of Public Relations.
*Bosshunters is a boutique recruitment business, providing senior executive and non-executive recruitment expertise. Peter Hain MP., has declared that he is a partner in Haywood Hain LLP, said to be a consultancy offering specialist skills and advice in executive and non-executive recruitment and management.
---
Rebeca Lewis
Rebeca Lewis represents the Trebanos ward of Neath Port Talbot County Council after her election in May 2012.
Rebeca is a member of Plaid Cymru - the Party of Wales and lives in the ward she represents.
---
Anita Morgan
This week we make a change from highlighting lady councillors and feature the editor of the new Resolven & District News website. It is a name known to the listeners of BBC Radio Wales - Anita Morgan.
Anita worked as an actress in threatre and TV and became the voice of Good Morning Wales on BBC Radio Wales and was in fact the first voice on the station when it was launched in 1978.
As a roving reporter Anita became popular for special feature programmes and in 1986 won a Sony Oscar award for one of them.
Now Anita is proud to to the editor of a community news website and the fact that she will be still keeping in touch with people.
---
Suzanne Paddison
Suzanne Paddison is another councillor from the Sandfieds West ward on the Neath Port Talbot County Borough Council, being elected in May 2012.
Suzanne lives in Western Avenue Sandfields and represents the Labour Party
---
Audrey Chaves
We continue with lady councillors and this week feature Audrey Chaves who is a member of the Labour party and represent the NPT CBC ward of Sandfields West.
Audrey was elected to the council in May 2012 and lives at Scarlet Avenue in Sandfields.
---
Lelia James
By way of a change we feature an independent councillor this week, Lelia James, who represents the Sandfields East ward of Neath Port Talbot County Borough Council. Lelia was elected to the council in May 2012 and lives in the ward she represents.
Lelia is a JP and serves the community well with her attributes with no political affiliations to influence her on council matters.
---
Sandra Miller
This week we feature Sandra Miller BA who is a NPT CBC councillor for the ward of Neath East with her husband John. Both are members of the Labour Party and were elected in May 2012. Both councillors live at Pantyrheol, Penrhiwtyn. As a husband and wife team they no doubt save the tax payer money by sharing a car when it comes to attending council meetings - a thoughtful thing to do.
---
Lynda Williams
We again highlight a Neath Port Talbot County Borough Council lady member. This time its Lynda Williams who lives in the ward she represents for the Labour Party.
Lynda was elected to the council in May 2012 and believes that the council should be fairly balanced with lady members.
---
Karen Pearson
This week we go over to Crynant and highlight Karen Pearson who lives in the area she represents as councillor on NPT CBC. Karen represents the Labour party and was elected in May 2012.
The Crynant area includes the Cefn Coed Colliery museum which we recently featured on a video slide show.
---
Annette Wingrave
This lady councillor represents the Cadoxton ward of NPT CBC and was elected in May 2012, representing the Labour party. Annette lives at Llandarcy outside the ward she represents, like many othe councillors, which means travelling a considerable distance to see those she represents.
Cadoxton has increased in size over the years with the housing estate now on the site of the former Evans-Bevan/Whitbread Brewery.
---
Carol Clement
We continue with highlighting our lady councillors. This week its Carol Clement who is a member of the Labour party and represents the Baglan ward of NPT CBC.
Carol lives in Baglan and was elected to the council in 2012.
---
Linet Purcell
Many have been asking who is the leader of the Plaid Cymru party on the NPT council - so here she is, Linet Purcell.
Linet represents the Pontardawe ward and was elected to the NPT council in May 2012 and lives at Ynysmeudwy, Swansea.
---
Rosalyn Davies
This week we feature another lady councillor - Rosalyn Davies who represents the Godre'r Graig ward on the Neath Port Talbot County Borough Council.
Rosalyn lives at Cilmaengwyn, Pontardawe and was elected to the council in May 2012 and is a member of the Plaid Cymru party.
---
Paula Bebell
Paula Bebell is one of 17 lady Councillors on the Neath Port Talbot County Borough Council. The remainder being men and number 47 - making a total of 64 councillors.
Paula represents Coedffranc South although she lives with her husband, Harry (who is also a NPT CB Councillor representing Coedffranc West), at Crymlyn Burrows in Swansea. Paula was elected to the council in May 2012 and is a member of the Labour party,
---
Eunice Williams
Eunice Williams is a resident at Caewern house and has been featured in a video made by Heritage Scene-Neath. Her memories go back to the war years and to the time when the Ministry of Defence occupied the building with the basement being used to plan air operations over Germany.
Eunice recently asked Jason Reynolds of the Heritage Scene to retrieve a World War II memorial plaque from the Neath TA Barracks where it was stored for safe keeping. A venue is now being arranged to display the plaque sometime in September.
---
Mary Hopkin
This week we go to the 'Neath Has Talent' website and have selected Mary Hopkin, (born 3 May 1950 in Pontardawe), credited on some recordings as Mary Visconti, is a Welsh folk singer best known for her 1968 UK number one single "Those Were The Days". She was one of the first musicians to sign to The Beatles' Apple label.
Read more on the Neath Has Talent website.
---
Gail Pearson
Exracted from Neath Has Talent: http://www.neathhastalent.tk
---
Guess who?
Something different this week. This young lady appears on another photo on this website. Can you find her? What is she associated with and why is she wearing an odd costume? When you find the larger photo you will have the answers.
Oh yes, we forgot to ask her name - perhaps she will write in to tell us?
---
Paula Denby
Paula Denby BA(Hons) P.G.C.E We met Paula at the Waunceirch Fun Day on 29th June 2013 painting children's faces. Paula is an artist, a storyteller. an environmentalist and specialises in face and body art. Paula tells us that she in the process of having her own website made for her studio business which goes under the name of EIRLYS Community Arts.
Paula was born in Sandfields and attended Dyffryn Comprehensive School, leaving in 1981. She obtained her degree in Cardiff and her PGCE in West Yorkshire.
Paula tells us that the website is being built under the shortened name of "EirlysArts" Why did she choose Eirlys as her business name? Paula expains: "Well l watched a snowdrop growing through frozen rock hard Winter Earth it flowered in snow! l was in awe that such a tiny delicate plant could do this impossible act. It inspired me to name my business after it in the hope that l can make a difference in the world even if it's a tiny difference it matters."
---
Elaine Griffin
Many will remember Elaine working at the customer services section of Tesco at Neath Abbey.
After leaving the Glan Afan Comprehensive School, Port Talbot, in the early 1980's, Elaine, who was living at Baglan at that time, joined Tesco and worked in their cash office before being promoted to Tesco's divisional head office at Cardiff.
Elaine later worked for her former partner before going back to the retail trade with a part time job at a Co-operative food store.
Elaine's hobbies include horses and ponies and is involved at the local pony club. Going that one mile further she has won many award for her skill with horses.
Elaine is on the lookout for further opportunties that may come her way.
---
Marian Lewis
Councillor Mrs. Marian Lewis was born in Afan Street Velindre, Port Talbot and grew up in Aberafan.. She was educated in Sandfields Infants, Junior and the Secondary Modern School in Aberafan. Presently Marian lives at Tyle'r-Fedwen Farm Cwmafan
After leaving school, Marian had several jobs in the retail industry, then as a mature student she successfully completed a Degree in Business (Economics and Accounting) at Swansea Institute, which is now the Metropolitan. After this she successfully took a teaching position at Morriston Six Form School in 1986 and worked there until her retirement in 2001.
Marian was first elected to Port Talbot Borough Council in 1988, representing the Baglan Ward until 1992, later the Cwmafan ward and becoming Mayor of the Borough in May 2013.
As Mayor her theme for the year is Communication. Through life's experiences Marian has always noticed how miscommunication can cause so much strife in life and the world.
---
Janice Dudley
Worked as area manager with Turners Shoes covering Wales.
Owned her own business, a shop and workroom making made to measure Curtains and blinds for homes and Hotels.
Personnel Manager for Somerfield Ammanford and seconded for two years in a senior executive position covering the U.K.
Involved with Training and Development for Job force Wales Llanelli and Spring Skills Swansea. Internal and External Verifier for Retail Sector.
In 2003 elected for Community Council and 2004 County Borough Council, re elected in 2008 and 2012 for both positions.
Her latest project is organising the Family Fun Day for Blaenhonddan Community Council on Saturday, 29th June 2013 at Waunceirch Playing Fields. He name and title is, of course, Cllr.Janice Dudley.
UPDATE
Janice became Mayor of Neath Port Talbot in 2017 and sadly died on 19th August 2017 while attending an event at Aberavon Beach
Jo Hale (Plaid Cymru) was elected in November 2017 to fill the vacancy on the NPT Council.
---
Do you Know ?
This young lady is a dentist in the NPT CBC area. The dental practice has a website on which she appears - hence her photo is in the public domain.
Her gentle manner puts her patients at ease. She is always happy and cheerful and says she never feels down in the mouth. Who is she?
The answer is on the dental practice website:
Click to reveal
---


---
Sally Thomas
Sally Thomas is another PCSO who appears on the 'Our Bobby website. Sally is also based at Skewen Police station although the area she covers is Cadoxton.
Keeping in touch with the public is an important part of Sally's job. At PACT meeting she highlights priority matters and follows them up to ensure that problems are resolved.
---
Cerys Jones
Cerys Jones is featured on the 'Our Bobby' website and covers the Bryncoch area of Neath. Her role as a PCSO is now considered an important part of the Crime Reduction Plan as drawn up by the Rt. Hon. Alun Michael, the Police and Crime Commissioner for South Wales.
Cerys is based at Skewen Police Station - but is more often than not out meeting people and following up any reported crime. You can meet Cerys at PACT meetings in the Bryncoch and Caewern areas of Neath - details of 'Our Bobby" are given on the Neath Community Links website - see Menu.
---
Rebecca Evans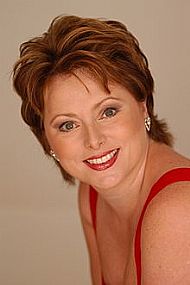 Born in the village of Pontrhydyfen near Neath, the same village as Hollywood actor Richard Burton.
Studied at the Guildhall School of Music and Drama, at the same time as Bryn Terfel.
Has since performed regularly at the Welsh National Opera; the Royal Opera House, Covent Garden and Bayerische Staatsoper, Munich. She has established a major operatic career in America where she has sung Susanna (The Marriage of Figaro) for the Santa Fe Opera; Adele (Die Fledermaus) for the Chicago Lyric Opera; Zerlina (Don Giovanni), Ann Trulove (The Rake's Progress) and Adina (L'elisir d'amore) for San Francisco Opera; and both Susanna and Zerlina for the Metropolitan Opera, New York.
As featured on the NEATH HAS TALENT website:
www.neathhastalent.tk
---
Debra Williams
Debra Williams is the first woman to be appointed to the board of a professional rugby region in Wales.
Former managing director of price comparison business Confused.com, Debra Williams, has joined the board of the holding company of professional rugby region the Ospreys.
In the first female appointment to the board of any professional rugby region in Wales, Neath-born Ms Williams has been confirmed as a new non-executive director of Llandarcy Park (Ospreys) Ltd. She will act in an advisory capacity.
During her 20-year business career, Neath-born Ms Williams has held a number of senior roles and has worked at a management level at some the UK's most well-known businesses including Confused.com – part of motor insurance group Admiral – and Tesco Compare.During her time at Confused.com, she built the business into one of the UK's leading aggregator sites attracting over 60,000 hits per day and profits of £36m.
Source: Wales On-Line.
---
Bonnie Tyler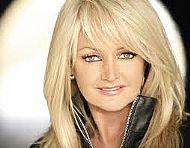 Bonnie Tyler from Skewen (born Gaynor Hopkins on 8 June 1951) is a Welsh singer. She is most notable for having several hits in the 1970s and 80s, including "Lost in France", "It's a Heartache", "Total Eclipse of the Heart" and "Holding Out For A Hero" as well as her European 2004 hit "Si demain... (Turn Around)".
With a distinctively husky voice due to damaged vocal cords, Tyler is a three-time Grammy Award nominee and three-time Brit Award nominee, and three-time Goldene Europa award winner. Tyler was also the first Welsh female artist to reach the top of the U.S. Billboard Hot 100 music charts.
Bonnie Tyler is featured in: www.neathhastalent.tk
---
Katherine Jenkins
Soprano Katherine Jenkins is proud of her home town of Neath. She has now become a super star, making appearances all over the world as an entertainer in the art of dancing in addition to her singing skills.
Katherine is featured in NEATH HAS TALENT
http://www.neathantalent.tk which includes her profile and some interesting video clips of her singing.
Photo by Mike Davies
---
An Informal Chat

with those who have yet to make it

Having your photograph on this website means that you will be seen on the world wide web - the Internet.

It may be a means of being noticed by someone who is looking for a pretty face - or pehaps a face with character.

Remember there are model agencies who feature young ladies with ambition - but they charge for their service. We intend to show photographs free of charge, simply to help others and open doors.

In a way, it is something of a lottery, nothing may crop up Certainly no promises are made. In life one must work on the principle of if you don't try you don't win.

In the event of getting an offer, an interview or audition, you must check it out with a professional body first. Never go alone to any venue - always take someone with you.

We have written to EQUITY, the actors union, in an effort to get support and advice for those with no experience.

Do not sign any contract or agree to any offer unless you first get professional advice.

As for this website, we are simply publishing your photograph (free of charge) and will have no further involvement. We cannot enter into any correspondence with you or any third party.

In short, we provide a light hearted means of showing your photograph to others without any legal obligation.

At the very least, your friends will see you on the Internet in a way that may be more effective than Facebook.

It's really all about some light hearted fun and the possibility of being noticed by a VIP.

....... Ed