Glebe Farm Gazette
Visited my freind Liz recently.
Comfy sofa,had to share
Deer opposite the house this a.m!
Roger 3 or 4 years ago helped us gather on MOD!
Two lovely days gathering at Baysdale; crowded transport!
Snow a.m
Followed by
glorious sun!
Yesterday was a lovely day!
A quick practice for Cookie
then a photoshoot at High Quebec
This is the view!
Bail may be required for Rog, can you
take Callum three days a week?
He sent this message - "Got banned from B&Q. Bloke came up to me and asked if I wanted decking, luckily I got a good one in first ! (Lolz and ROFL, I'll be here all week)"
The Nurseries are Over!
The Interclub started foggy, and the sheep were lost... they were found when the fog lifted. Dear Jupiter finished on a bit of a high, first on for Ryedale as a filler, did amazingly, looked the part...
Such fun to go out with no expectations at all...and fulfil them! No honestly, he scored 65 and was a long way from the worst!
Kes contained most of his naughty bits quite well, scoring 73 and completing the course
Kes underwelmed at the nursery finals
This is it!
The Box!
http://www.messums.com/artworks/view/18042/To_the_hills
Britton Rivierre To the Hills 1901
Roger's tool kit!
This is where it all began. A Christmas present from my father some time in the '70s. I thought it would be fun to reassemble the set. Only the saw and the little drill thingy were not so good, everything else I still use today.
Report of 27 lost sheep in the Forest
we followed tracks
we found one, wasn't ours
Christmas roses
So nearly done!
carpet lads
looked out...Hallo pretty black pheasent hen!
New carpet tomorrow!
sunshine on your shoulders!
the trench
Stage 2
The Front room Decoration project, stage 1
The river rising!
Trouble with Ryedale website, but Jupiter came 3rd, Keswick came fifth and Bob n Laddie 7th! good time had by all!
Well they didn't last long!
The shooting house, Baysdale
windy night
more livestock!
Our central heating has given up the ghost! A boiler man is coming on Monday
Outside our gate, the men came to mend a mains burst...A VERY chilly job
Good job we can't read minds
We'll all drink together
to the grey goose feather
and the land where the grey goose flew!
(Though this is a woodpigeon feather)
The fire place is in!
The light bulbs are sorted!
Hope your cold is on the retreat
And here's a butterfly to cheer you!
Such a lovely day took the camera down Estgate!
Bob's new mule gimmer lambs
Grasses
Penning
My butterfly conservation cabbage patch is a great success
MORE PICS OF FLAT
master bedroom
wet room
walk in wardrobe
spare bedroom
lounge
kitchen
cooker
I saw the show flat, plus two upstairs one open plan one not, one with windows you can open like a balcony but there is a plate of glass to stop you falling out, one without...
kitchen
view south
shower
doors into kitchen
open plan kitchen
view north
view south from a juliet balcony
road to the shops
part of home owner's lounge with main entrance
A 4th for Comebye Keswick at Egton Show sheepdog trial, his first nursery trial!
They are here! Rog n Callum's summer visit

Roger Goulder
Yesterday ·

Time out for a read on a damp day .....

The Nationals
The Macclesfield English Nationals 2015 were tremendous, many highlights, albums to follow!
I had the most wonderful time, I thought it was a well managed, well judged trial with a terrific atmosphere, kind efficient caterers,good weather, good course, fit consistent sheep each day, and some fantastic young and not so young fit farmers doing tug of war! For people not used to town driving they might just have moved Macclesfield a little further away. Our sat nav took us into Henshaw's Waste Management yard...who just happened to be one of the trial's sponsors!
If it'd been on the way home, the dog might have recycled his handler!
Disclaimer From Chap
Wishes it known that the stain of a DQ on his National Trial run at Macclesfield in no way reflects on his performance. He was brill. Handler not so much.
These photos taken by Jenny at Thornton Dale show, Thanks Jenny!
He is looking for one that knows the rules of where you can and cannot stand before you attempt to shed.
The progenitor Charles Joachim Ephrussi (1792–1864), of Sephardic descendance, made a fortune controlling grain distribution beginning in the free port of Odessa (then Russian Empire, now Ukraine)[1] and later controlled large-scale oil resources across Crimea and the Caucasus. By 1860 the family was the world's largest grain exporter.[1]
Charles Joachim's eldest son Leonid (d. 1877) founded a bank in Odessa, while his brother Ignaz (1829–1899) moved to the Austrian capital Vienna, where he established the Ephrussi & Co. banking house in 1856. In 1872 he was elevated to the noble rank of Ritter by the Habsburg emperor Franz Joseph I. In 1871 Leonid, together with his younger half-brothers Michel (1845–1914) und Maurice Ephrussi (1849–1916) founded a branch in Paris, followed by subsidiaries in London and Athens.
During the 19th century, the family possessed vast wealth, owning many castles, palaces, and estates in Europe. The family were known for their connoisseurship, intellectual interests, and their huge collections of art.[2]Leonid's son Charles Ephrussi (1849-1905), a well-known art historian, collector and editor, became a model for the character of Charles Swann in Marcel Proust's novel In Search of Lost Time.
The family's bank and properties were seized by the Nazi authorities after the 1938 Anschluss annexation of Austria by Nazi Germany.[1]
The family name is considered to be a variation of "Ephrati", a Jewish family name attested in various countries since the 14th Century and still current in present-day Israel, in this case transformed through the Ashkenazipronunciation (Ephrati-Ephrassi-Ephrussi).[3]
Charles
Netsuki fever
Me n Chap at Ryedale show... in the rain ... Wouldn't you have thought they'd have gone in for us? Nah...
Hope you had a fab birthday!
Nana's house!
Happy Birthday soon Pa!
Keep me company when Tui goes, he's nearly grown up!
Thanks Pa!
Pheasent chicks and mother swing by!
Busy Lizzie1
Rescued as 2 leaves and a broken stalk under an autumn blasted hanging basket in Pickering...Look at it now!
Celebrate World Owl Day with your owl!
Guests from Sweden camping on the lawn...well rugged up, in midsummer!
Working dogs taking place
a lot
even my puppies come out!
I got to work a beardie too! Enda the fuzzball!
Baby birds all over the place! Little Wagtail and parent...
Little Little owl, lost his some how... quite at home with us.

First crop of radishes ready!
the Scented Night Stock is wonderful
Christine having a Respite break
She'll need another when she gets home, after cutting the lawn
and running a dog or two
Gardening abandoned
for the arrival of the weekend guests, three baby galahs!
Bob's Birthday present,finally mastered (thanks, neighbours!)
reveals a sinister figure round the flower bed
but otherwise life in the garden
when I am away (that's me off shopping!)
is remarkably similar to when I am present
Ice Road, 19.5.2015
Weather in super - abundence
Spuds are up
Chaffinch singing his heart out
Bob's low new laid hedge is budding ( that green line at foot of the fence)
and a pheasant loses a hatfull of points, too low on his cross drive
They said there'd be a pelleton.
It was a 30 second whizz of bikes.
Me n Doodle thought there'd be a PELICAN.
This is NOT the same.
Oyster catcher over a recent trial
Swallows arrived late last week, (18th.4.15) as did the cuckoo! And I saw a flock of 50 plus Golden Plovers on arable at Kirby Misperton.
One man and his dogs
Bob with Old Shep and his some of his sons...I have some too...
Grouse in his best eyebrows for spring!
Zandie the Australian Kelpie brings a few down off a bank at Baysdale Abbey Farm
Easter weekend... Pirates in Pickering
We went west on Easter mon by 5.30 am, ring round the moon,
To Clough Head trial
A wonderful course with good lively sheep!
Man and Tegu...the Reptile people came last night to talk to the Fish people meeting at Glebe again!
ONE patch of wet cement in the whole yard...
Only clean washing to be dried on-line!
Sheep coming down to the beck on their way home for lambing at Baysdale in a sudden shower of sleety snow!
The orchard!
Uncle Peter, Wendy and Family
Haven't found the write page in the diary yet!
Having a terrific nursery season, enjoying every minute of it!
Cuttings from Dennis, got flower!
Rescued busy lizzie
Christmas roses
The more serious and grown up a dog is, the more fun it is to see them being silly. Chap is very serious and grown up, untill he sees you turn the hose on.
A Sunny Day
Varnishing
Cookie goes to Roxby trial, watches the big dogs with the wind in his ears
Callum
Rog
Bob
Feeding Sheep
Spotlight on the Aquarium
Mollies have babies
Puffer 1
Puffer 2, looking a bit different, is it another species?
Walk on the river bank
Walk to the river; spots a pheasent!
Birthday Money Spent!
Your sat nav kept me n Bob calm on many a long trip; it recently lost its marbles, so I bought a new one...
with what was left over after paying for Cookie! Seen here in this morning's frost! Thank you!
Family Fortunes!
Gem and her son Comebye Keswick
Chap and his son Valmis Jupiter
Killiebrae Joss and his grandson Cookie
Thank you for the book arrived safely yesterday!
Ann and Alec came to lunch !
Highlight link below, left click, select middle option to watch live action moving sheep!!!!
www.youtube.com/watch?v=cvkbFXBND0s&list=UUphextm2yOIPmbGWbbWA5uA
Coming over the Ograhs... sheep on the path home!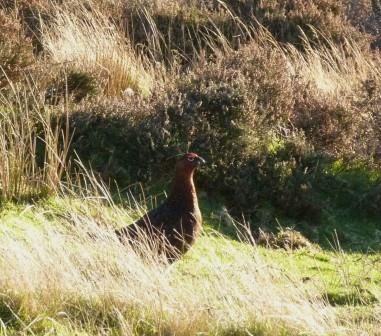 Hallo Grouse! keep your head down a bit longer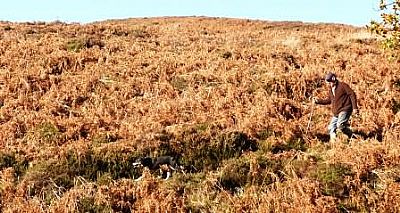 Bob strides the bracken with Lynn above Hob Hole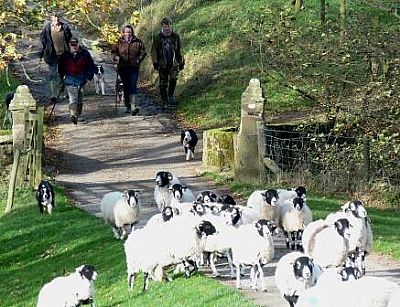 the gang follows the stragglers over the bridge to the farm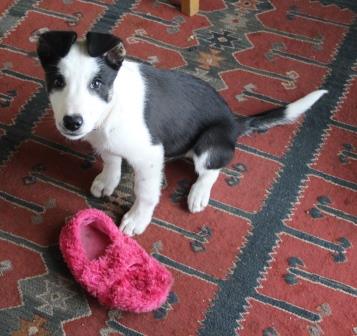 Chap has a fine son to beat up slippers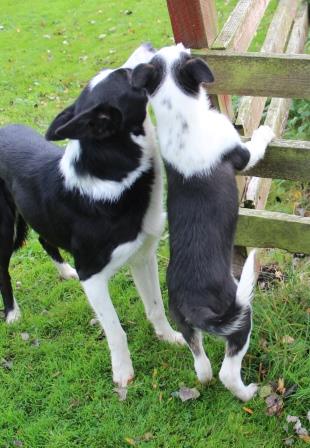 hunt lady birds with and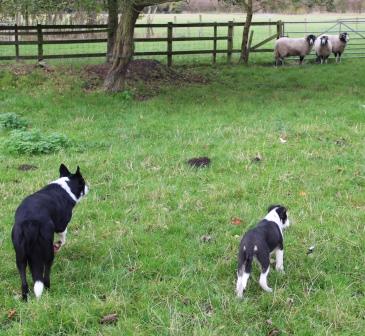 introduce to sheep!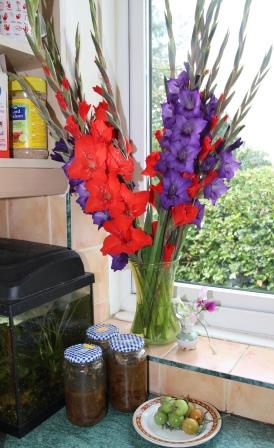 Picked all tomatoes, made CHUTNEY, got a bouquet!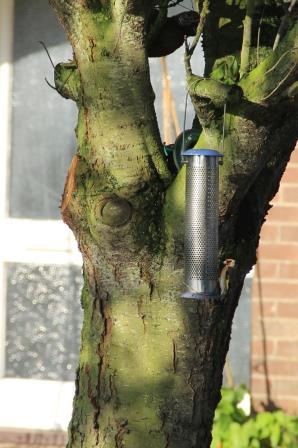 goldfinch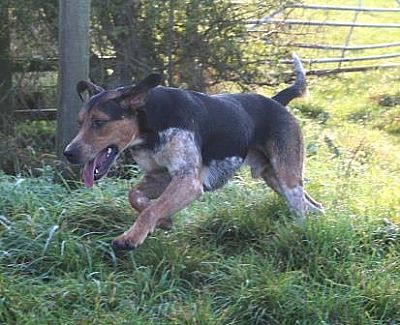 The hunt came round, foxes 3 hounds 0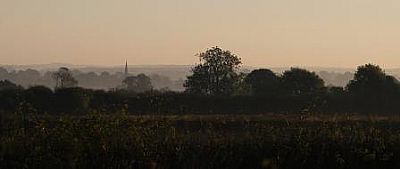 lovely a.m!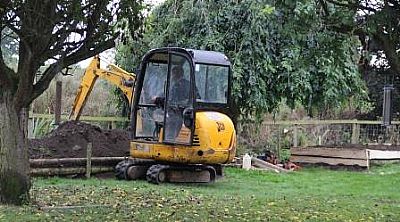 Bob is building a veggie garden!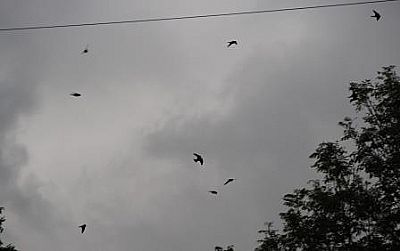 The swallows are leaving!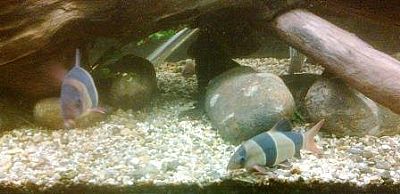 Had a visit to the FlamLand Aquarium! I knew these as babies!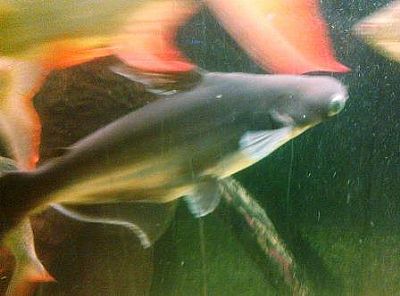 Dear Pangassius!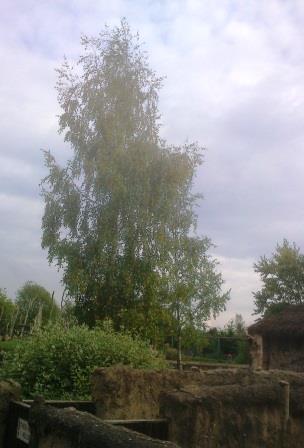 My favourite tree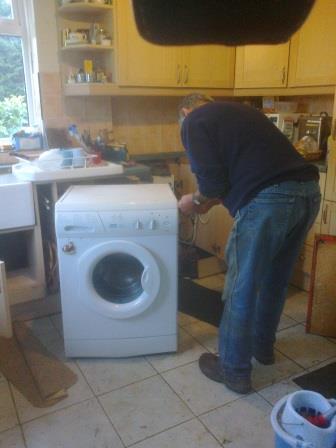 Washing machine broke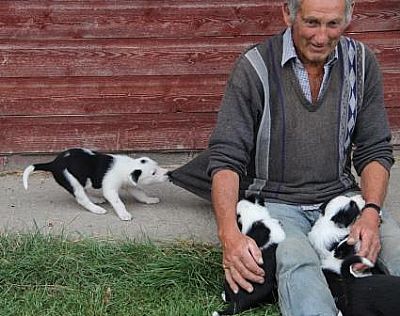 Bob in his element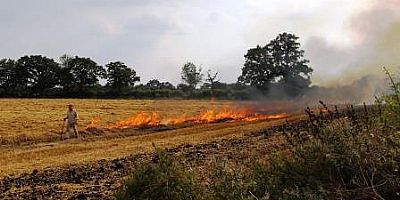 stubble burning over the road
Chap's had a win at Farndale and a third at Kilnsey! Now he peaks!!!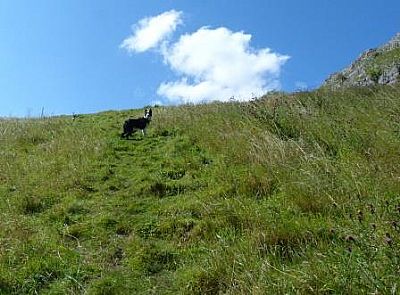 Chap concerned, handler on hands n knees trying to get up the Kilnsey Crag. Fail.
The National Ladder!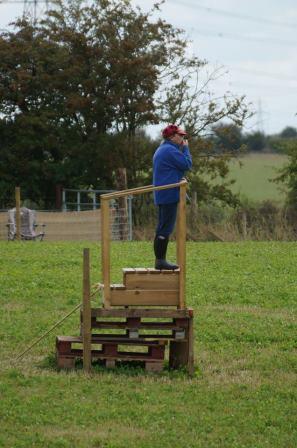 Me n Chap at the Nationals! (He is 570 yards away!)
Thanks Lynn Morland for these 3 photos!
http://www.marineanimalwelfare.com/.../Flamingoland.htm
FLAMINGO PARK ZOO: 1963 - 1993
www.marineanimalwelfare.com
BATTERSEA PARK DOLPHINARIUMBLACKPOOL DOLPHINARIUMBLAIR DRUMMOND SAFARI PARKBREANDOWN DOLPHINARIUMBRIGHTON AQUARIUM & DOLPHINARIUMCLACTON PIER DOLPHINARIUMCLEETHORPES ZOO & MARINELANDCOVENTRY ZOO DOLPHINARIUMDUDLEY ZOOFLAMINGO PARK ZOO - FLAMINGOLANDGWRYCH CASTLE DOLPHINARIUMKNOWSLEY SAFARI PARK DOL…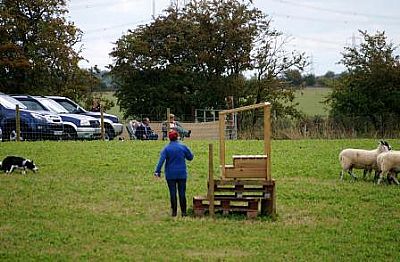 Turnaround the post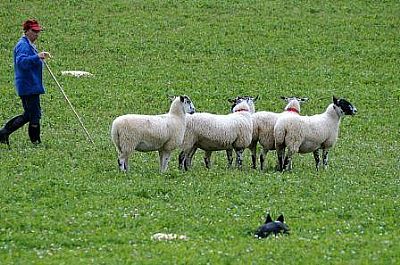 Trying to shed off two without collars...
Off to Northleach, in the Cotswolds for English Nat SDTs!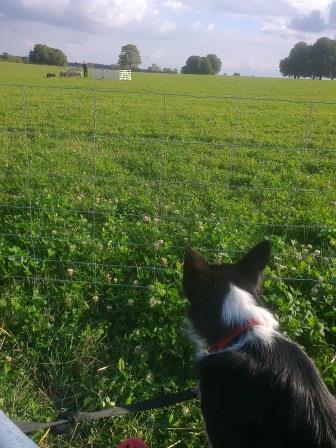 Chap watching a good pen!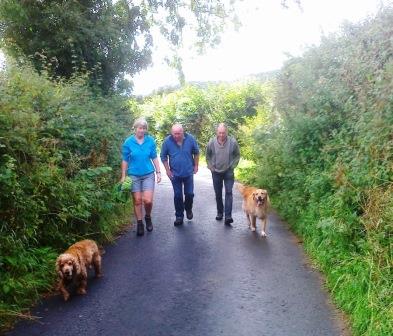 Bob with Bob n Ginnie and some of their dogs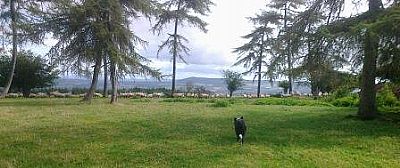 and Chap had a few sheep to move for them too!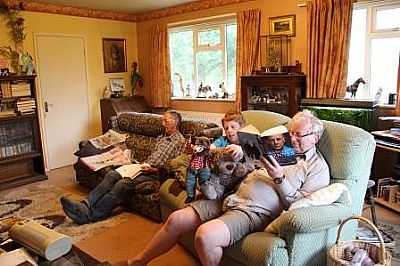 Really rainy Sunday Morning! We lit the fire and are now about to go to Nicholas's house for lunch!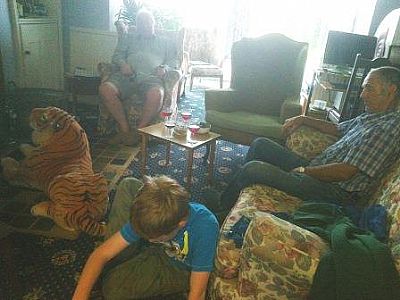 Nicholas has a cat. Heavy duty vermin in the barns.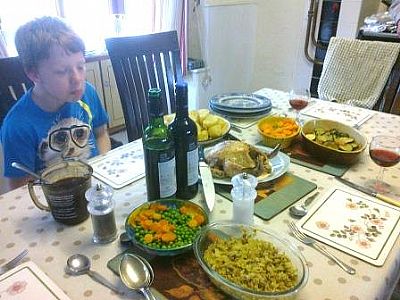 After all the cherry cider and all the chicken and crumble no one moved till night !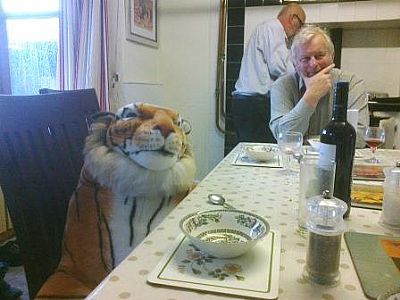 Yo Tigger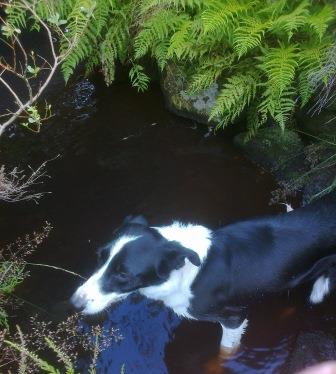 Two brilliant days gathering, dogs revelled in the challanges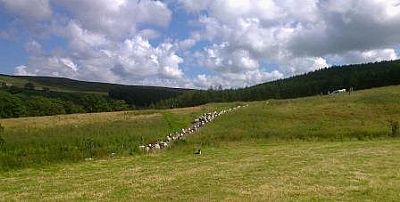 and rose to every occasion!
Bob clipping the Zoo's Jacobs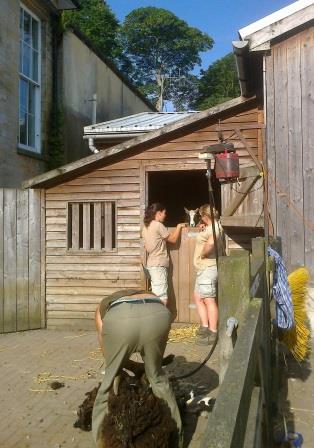 Two strong girls to hold the doors shut on the anxious ones left in the queue!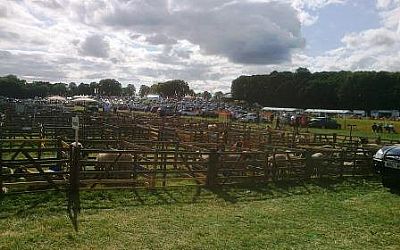 Where to start... Chap 4th again at Ryedale show, he and Gem both worked very well, Chap got further with better sheep!
Gem took the Sheep dog Show championship rosette, for posing beautifully...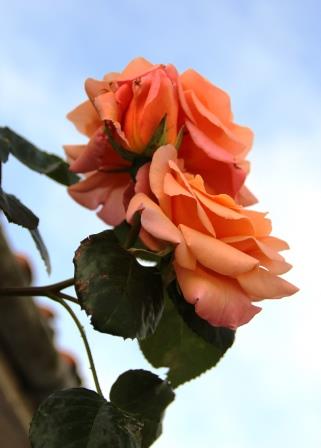 happy birthday!
Ratty and Moley come aboard!
It's come!
Why do the rest of us even get out of bed?
Two Irishmen were sitting in a pub watching the Tour de France on TV.
Seamus shook his head and asked, "Whoi t'e hell do they do that?"
"Do what?" asked Mick.
"Go on them boikes for moiles and moiles, up and down t'e hills, round t'e bends. Day after day, week after week. No matter if it's oicy, rainin?, snowin?, hailin? .. .. ..
why would they torture themselves like that?"
"Tis all for the prestige and the money," replied Mick, "You know the winner gets about a half a million Euros?
"Yeah, I understand that." said Seamus, "But why do all the others do it?"!!!!!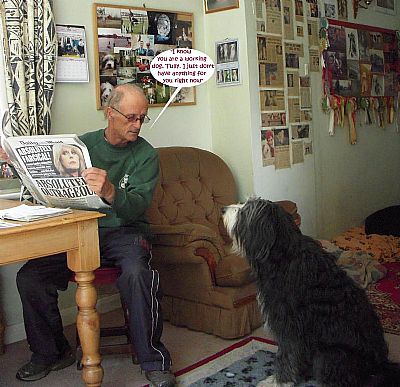 "I know you are a working dog. I just haven't got anything for you to do right now"
Lovely trial near Hartlepool, dogs all did well, no prizes, but am learning all the time! Back tomorrow, hope not to make the same mistakes, or any fresh ones either! Incidentally am loving the Tour d Yorks, on telly, the scensry is brill and the riders really are sportsmen, a tough challange!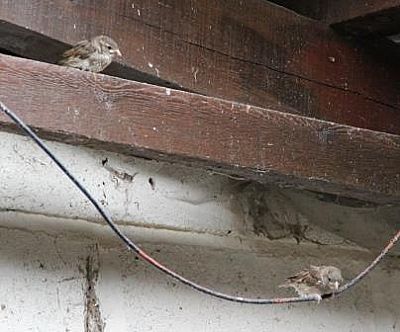 Sparrows flying free from the stable!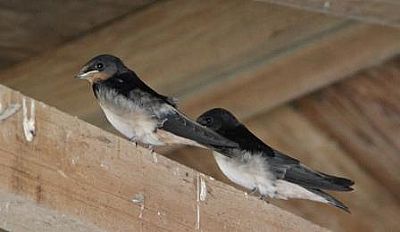 Swallow babies also leaving their nest in the dog kennels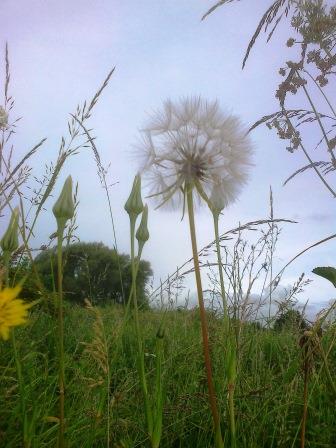 Waiting for a lift, found flowers!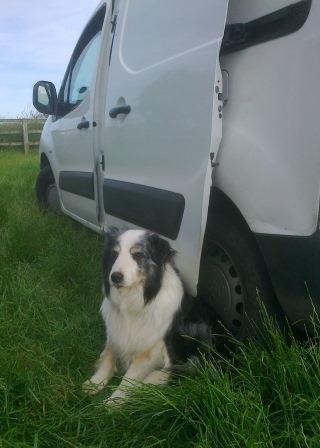 Old Dog! Still got good fangs, due to plenty of bones to eat!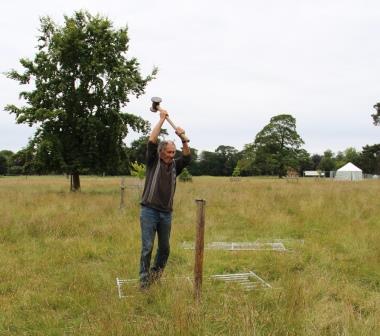 Damn post take that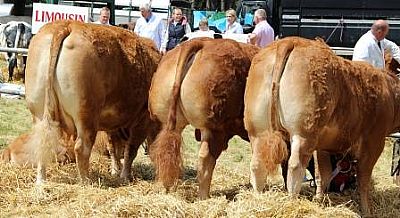 Cattle lines
little ram!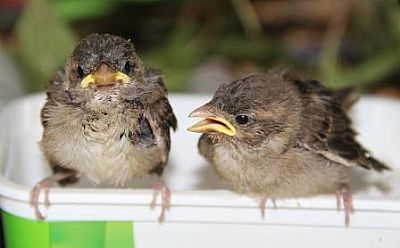 Baby birds growing...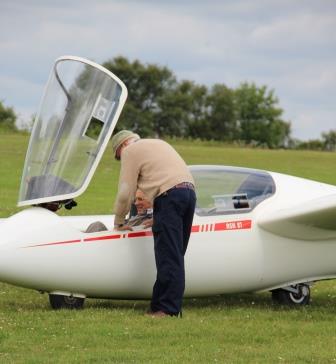 Bob takes to gliding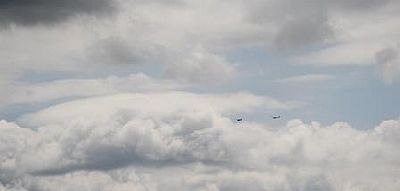 not totally,

though the landing was marvelous
I am well into 253. Did you like it?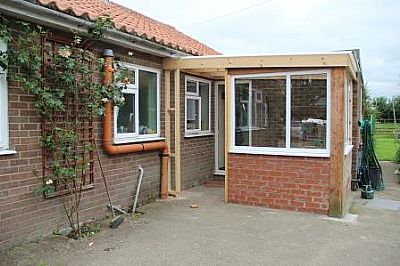 Controvasy almost done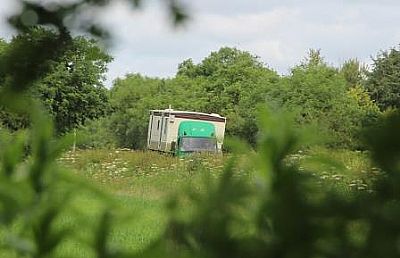 Guest accom arrived!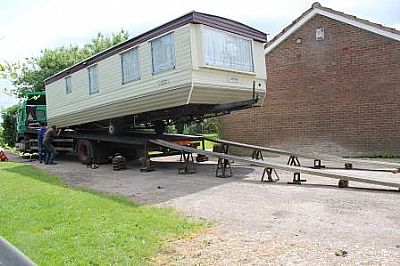 A well practiced routine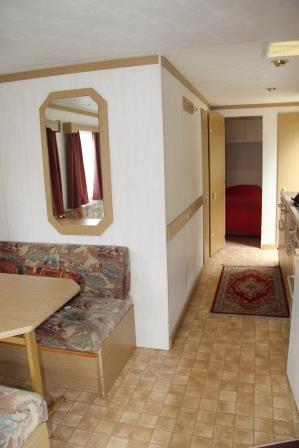 Most posh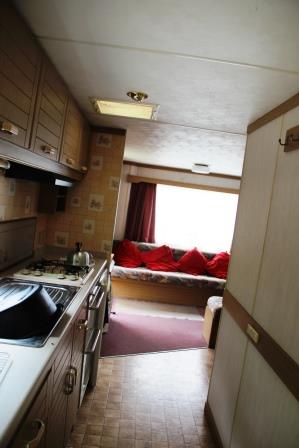 Love it!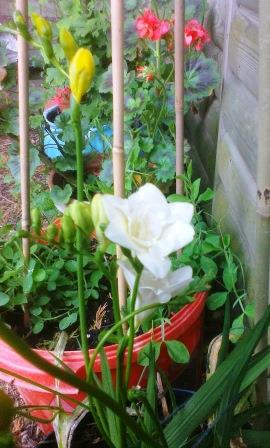 Flower garden, the first freesias!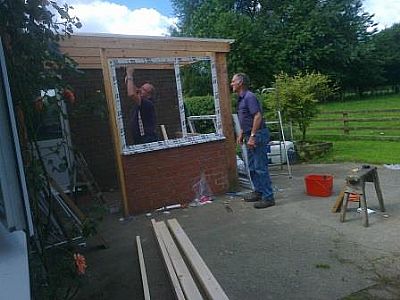 Under Contruction! Rob Thomas and Bob at work
Happy Fathers day!!!
14.6.14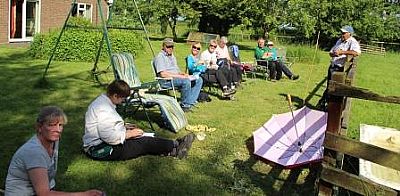 Training weekend going well, lucky with the weather!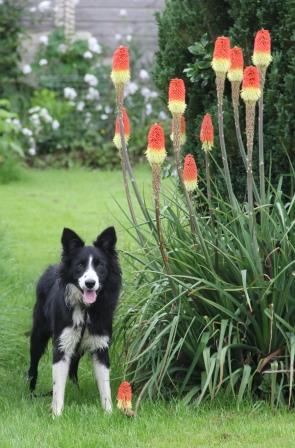 Jim; setting the sheep for the pupils was his job!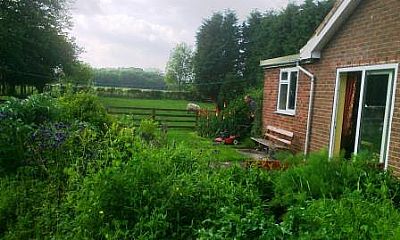 The Trial We didn't Go To!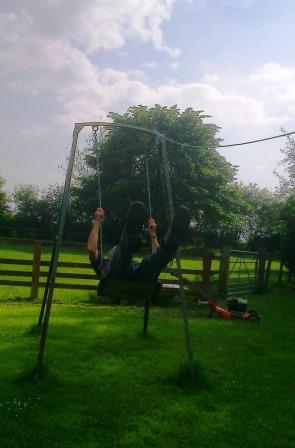 Shall we move the swing?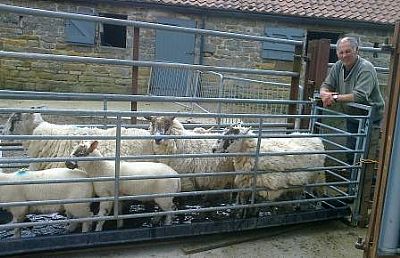 Foot bath the sheep?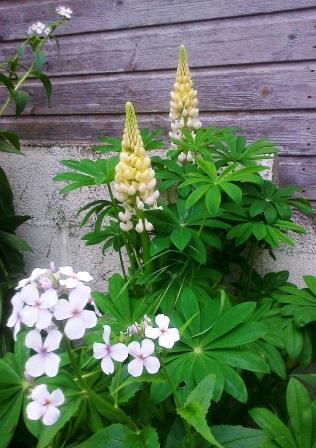 Smell some flowers?
https://www.youtube.com/watch?v=REd3rXuuqQE&feature=youtu.be
Flamingland Dolphins!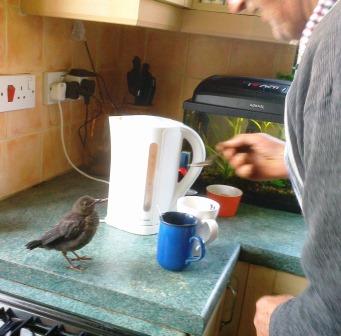 Bob bonds with Mr Blobby after his narrow escape from a magpie in the garden; restorative cuppa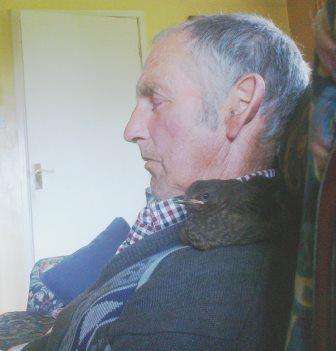 and a nap.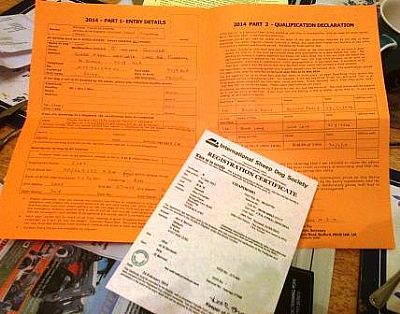 Chap's Entry Form filled in for the English Nationals!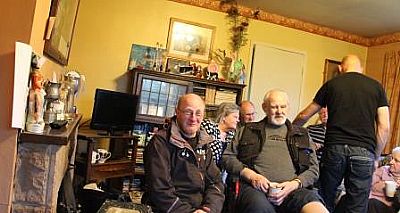 We hosted the Aquarist's Society's meeting
with a reptile talk from Martin and Fay again!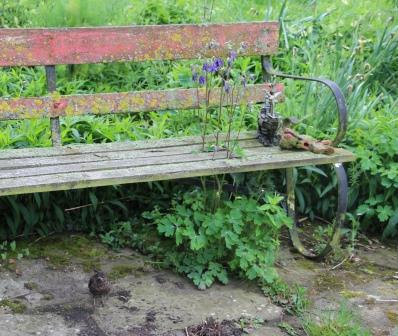 Let's go Worm Hunting!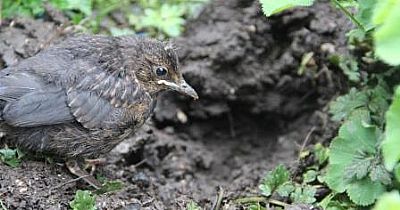 Food from the ground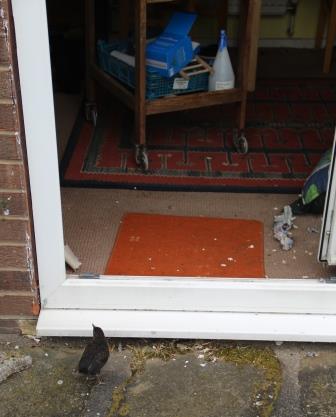 back home
We have a baby black bird!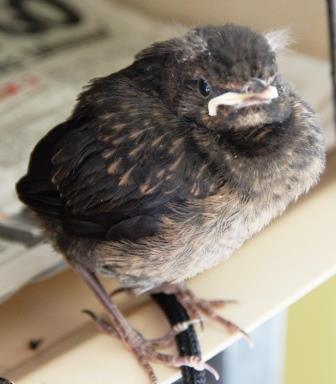 A foster carer booked for weekend, we are away trialing sun and mon! This would not suit him!
For the first day of the ASCA training clinic,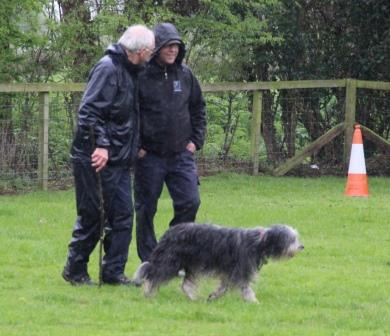 There was some rain
but the action was non stop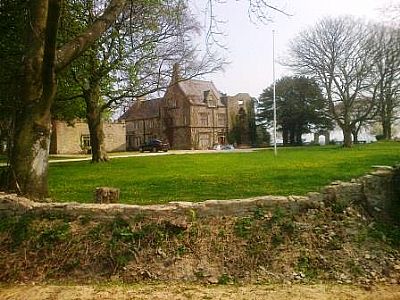 Riseborough Hall; a hole in the wall lets me admire this wonderful local old hall, wonderful views, much work been done, much still to do.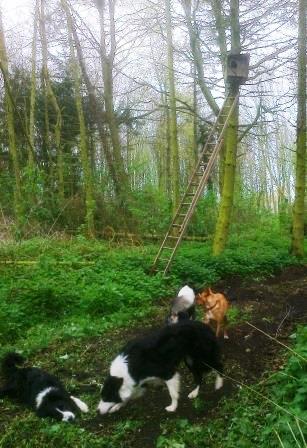 Dogs on way home from the Wood, note owl box; doubt if they'll need the ladder!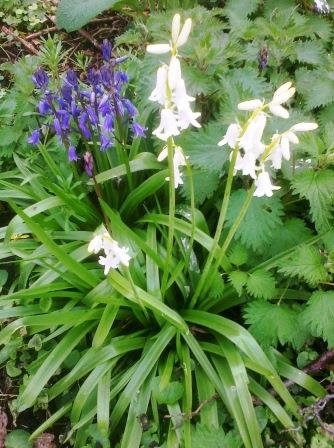 Bluebells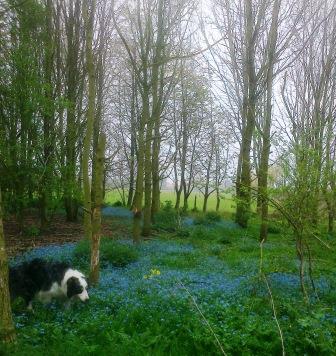 Forgetme nots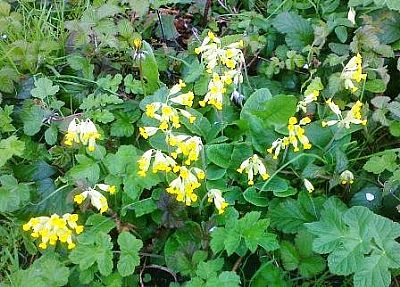 Cowslips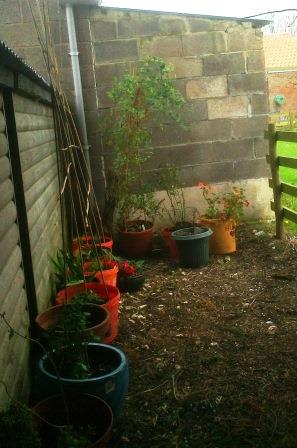 Sweetpeas planted in the Grotto!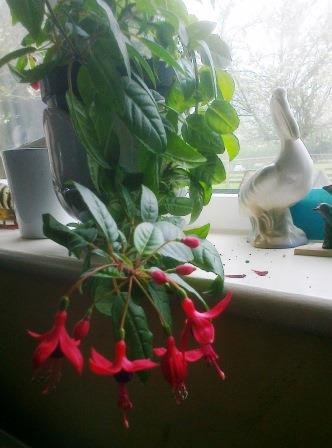 House Fuchsia, just too pretty to risk outside yet! Am on with planting spuds and I may go for some more beans this year too! Hardly time to train dogs!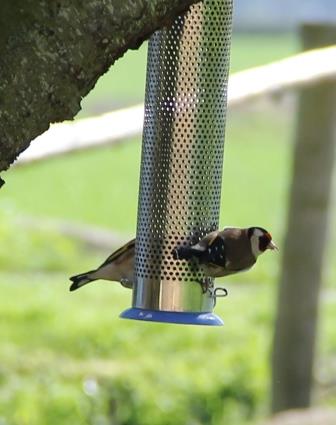 Goldfinches at the feeder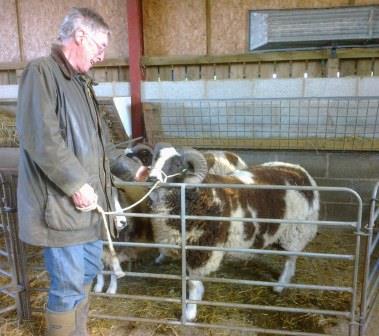 Bob had some early shearing to do!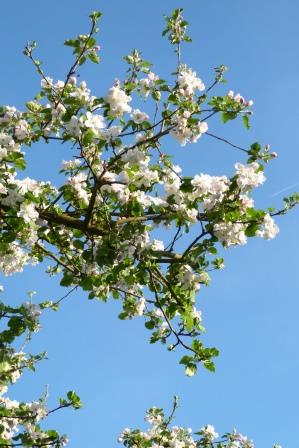 Belgian Spring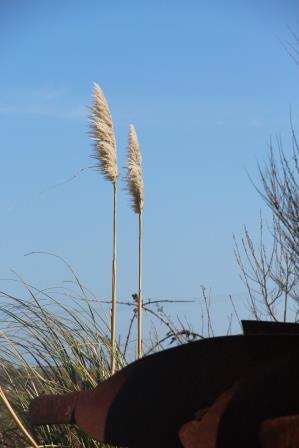 A Trip to Withernsea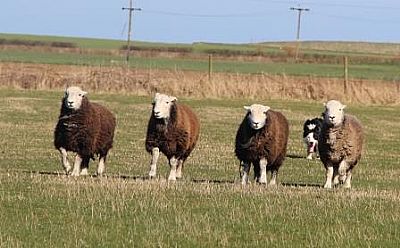 Sneak preview of next winter's Nursery dogs. Clint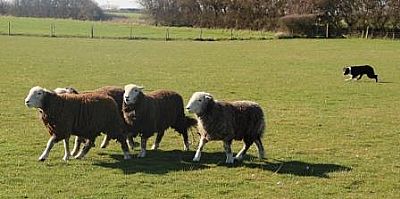 and Keswick practicing on four lively Herdwicks!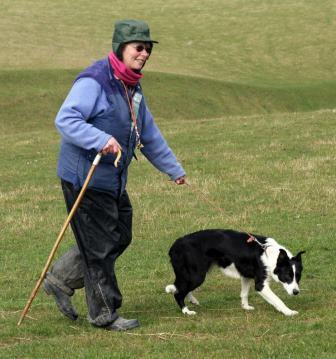 Me n Gem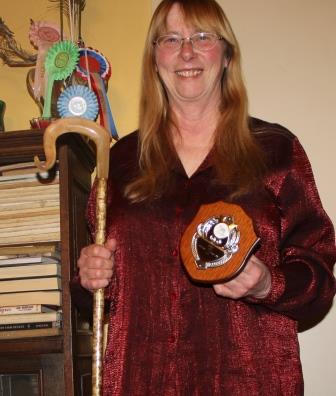 2nd in Aggregate!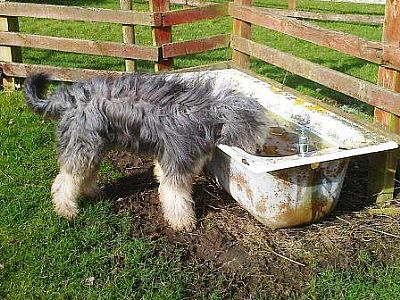 Briefly a clean beardie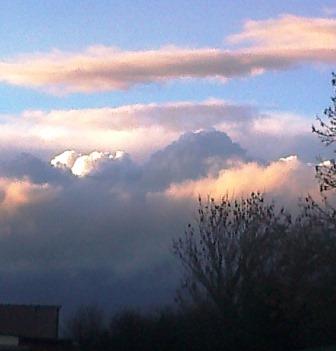 At Rocky Mountain High. What Glebe would look like surounded by mountains
Feels Like Spring!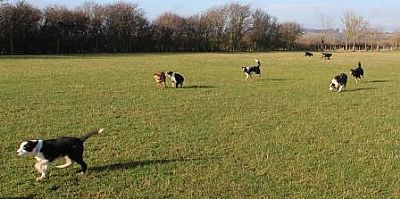 The pack have not been able to practise very much at all; sheep away on dryer ground, save our grass...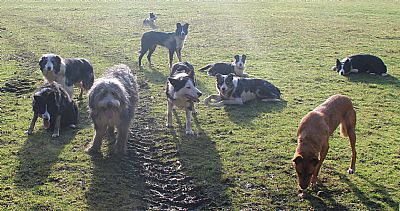 So exersize is priority...Stop there!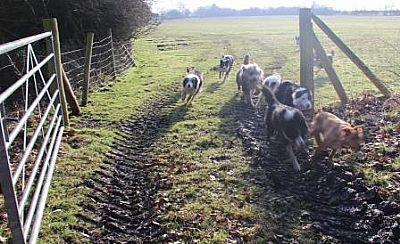 Bingo!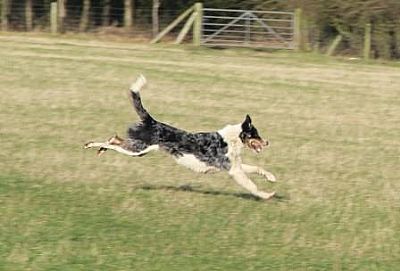 Spring is sprung Frost!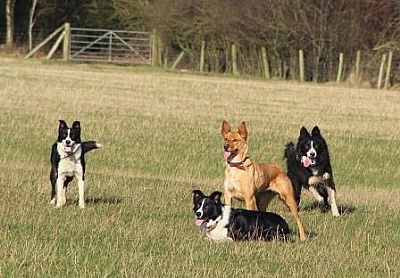 Gem, Zandie, Jim and in front Gem's son Keswick.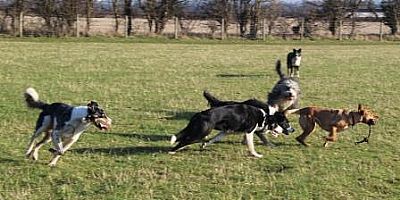 Catch that kelpie... if you can!
Winter M O D feeding !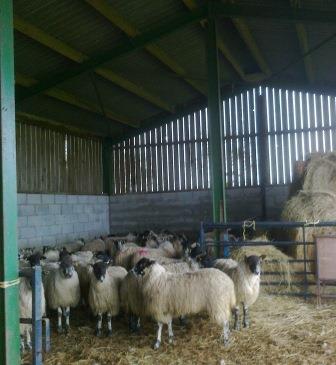 It's always a relief

after putting on a trial, to know the sheep have behaved, not been eaten, and given even the hosts a nice run!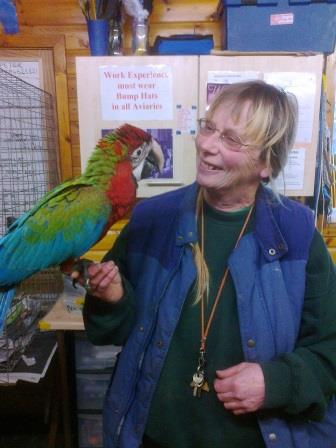 Jackie the Bird Show baby macaw, named for me!
Sunrise...Shepherds stay in bed!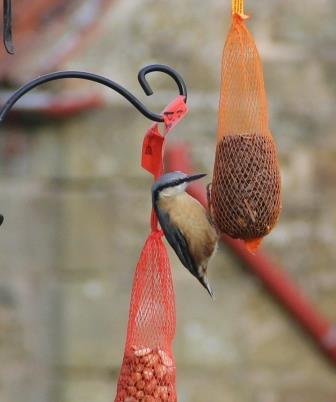 On the feeder at at Baysdale... a nuthatch.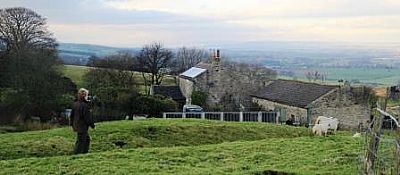 Quarry House, training with Anna and Gordon.
An ad for the Lion Park, Australia!
http://www.youtube.com/watch?v=Orl8uNuQqew
(High light link above, left click n select second option)
Oh good golly miss molly! It's Warragamba!!!
Left click this link below to see my and my yellow dog dingo at 'work' or practicing!
http://www.youtube.com/watch?v=JD-gfpiIlXM&feature=c4-overview&list=UUphextm2yOIPmbGWbbWA5uA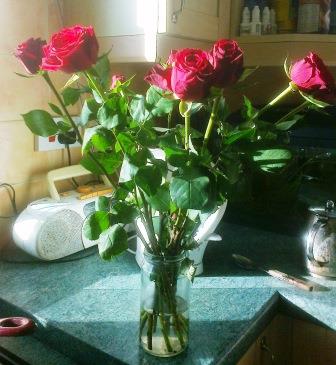 Roses say happy Thanksgiving!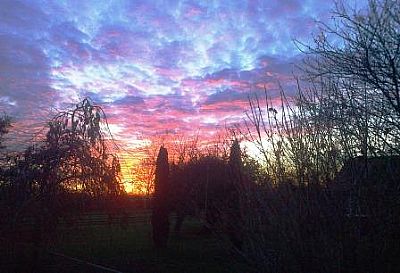 Sunset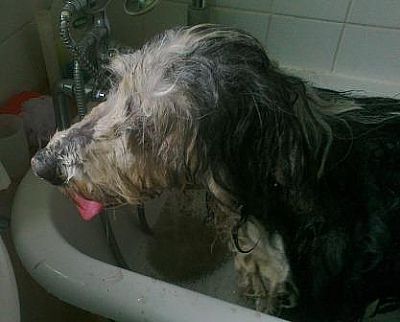 Bath time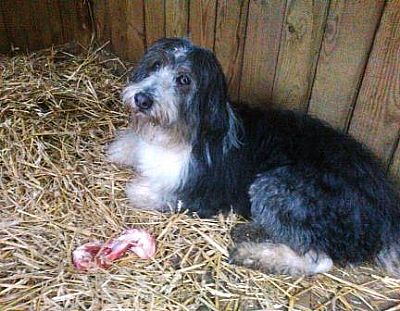 Clean straw and a bone!
Escape to the Sealife!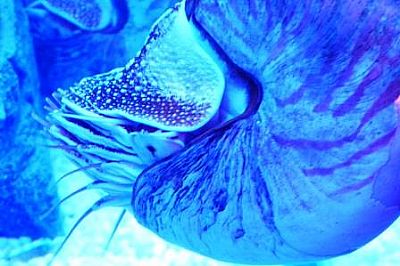 Nautilus!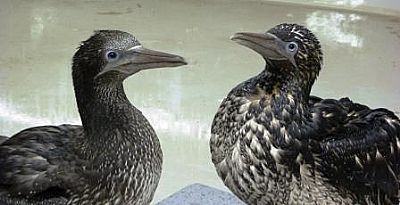 Rescued baby gannets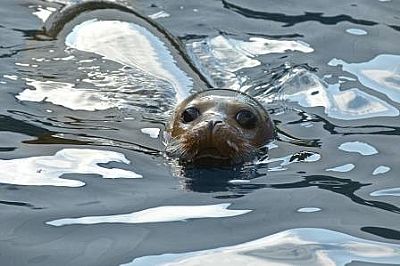 Seal at feeding time
Steamer Day on the Moord Railway!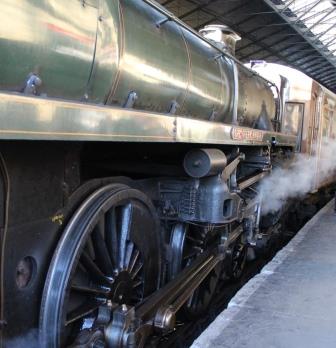 Daddy!!!
Very small daddy to apear out of that bit of steam... !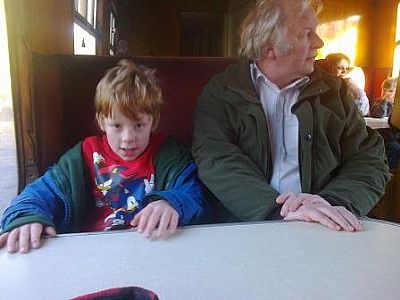 Odd illusion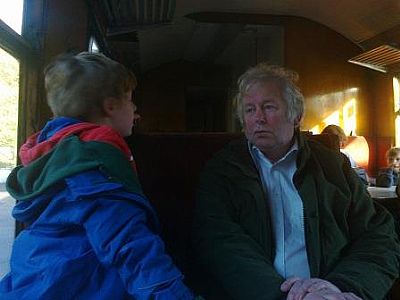 that children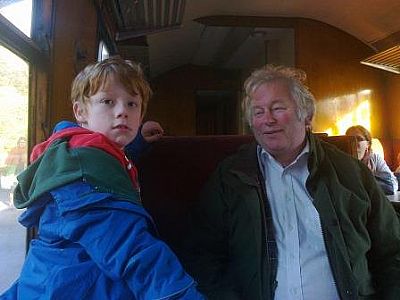 love riding on steam trains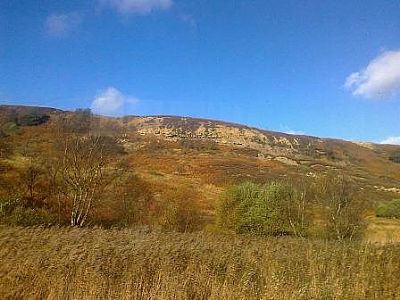 looking at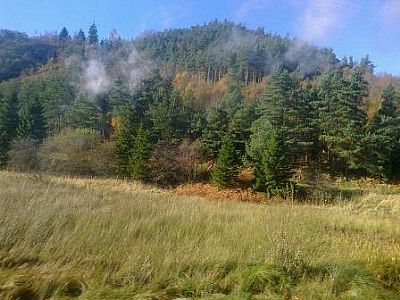 SCENARY.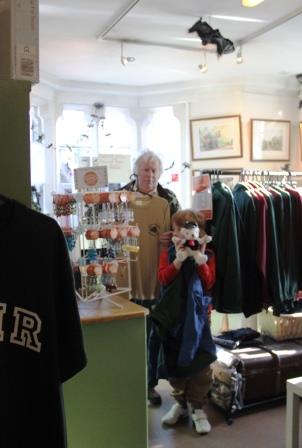 Wrong. Gift Shops do it for children.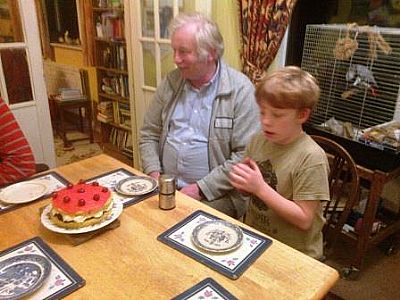 A Nearly a birthday cake
Day Out!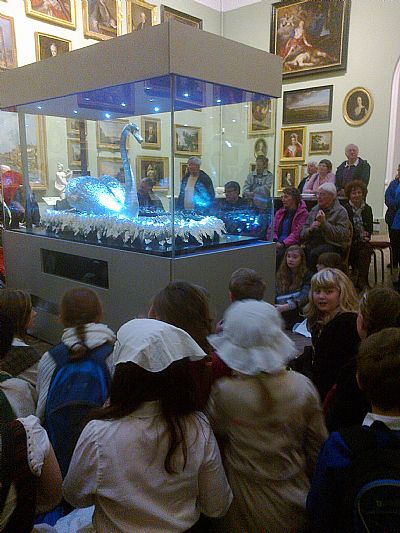 The Bowes Museum Silver Swan!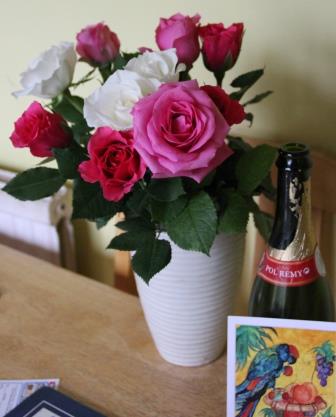 Yay! My Birthday!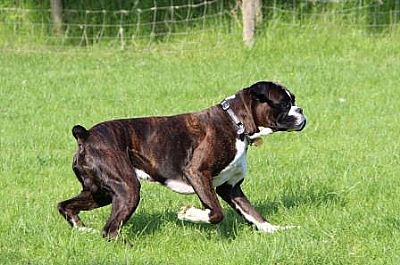 A.m with Rolly Boxer and Di (sparkling wine n fish pie night before)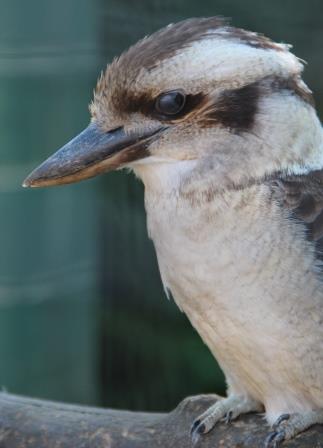 followed by afternoon at bird garden, Lotherton.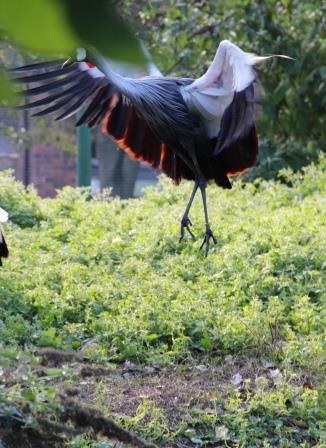 Bit of crane dancing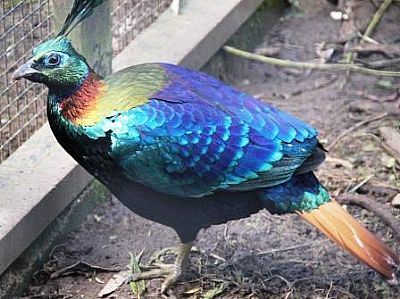 So far, pretty brill!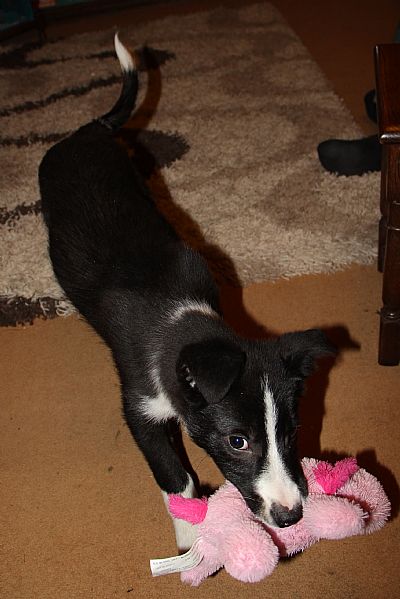 Comebye Keswick is not missing his siblings at all!
Bit of a gloom setting on, up to H with Sue Grafton, only one more in the box.
No panic will amazon the next set!!!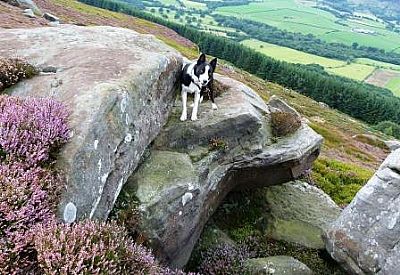 Dog on the rocks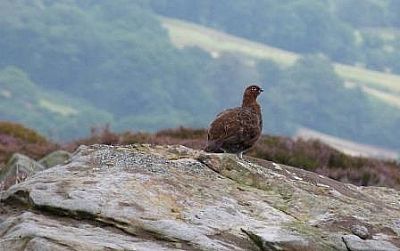 Famous on the rocks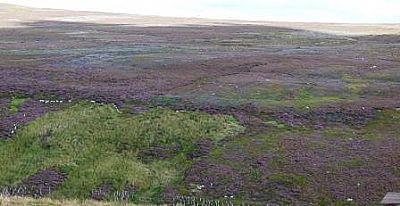 Four days at Baysdale this week
Hob Hole SheepTrap sprung!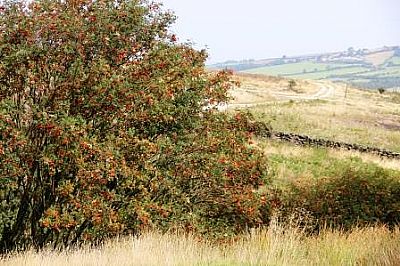 Is it Autumn? Already?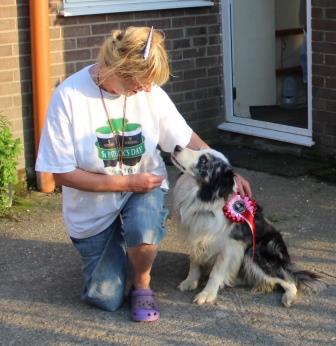 Killiebrae Joss wins at Egton !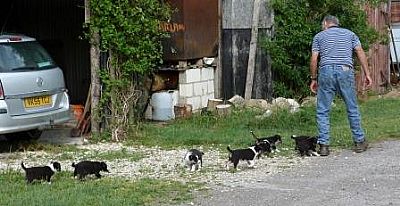 We have puppies!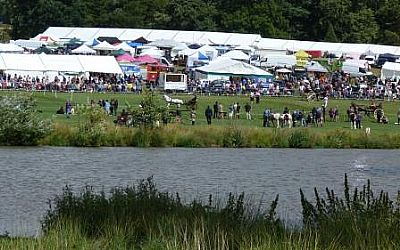 Lots of lovely country show trials!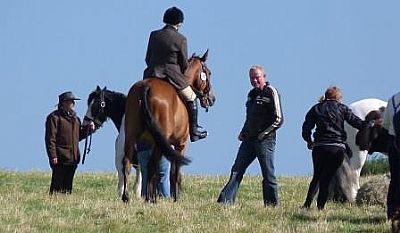 Summer Events in the sun!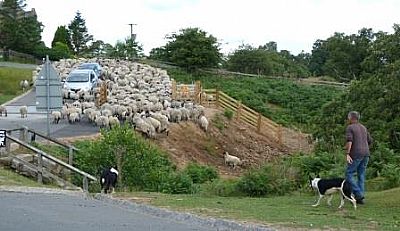 Gathering 'Jacko's' at Goathland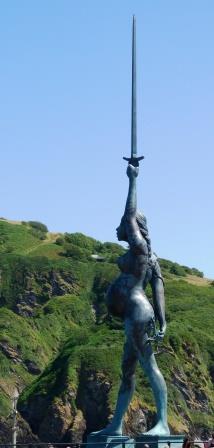 The Lady of Ilfracombe. This is her best side. Trust me.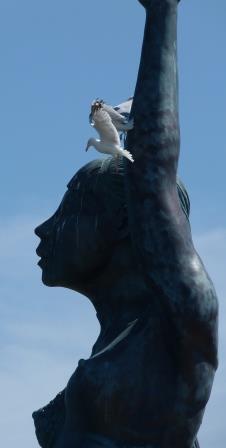 Big Lady. Think Damien Hurst.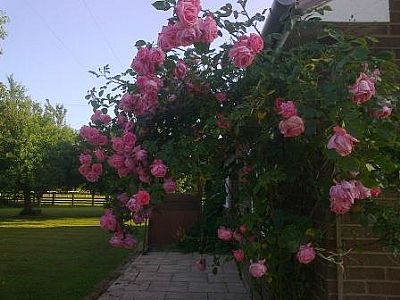 Do love the roses!
Happy Birthday Brian!
XXX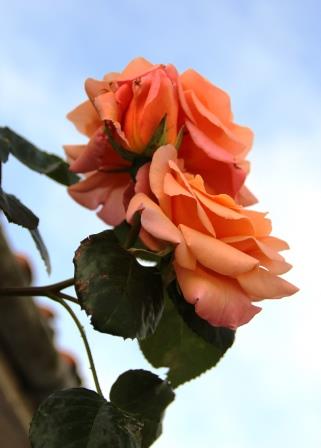 We are off to Devon tomorrow!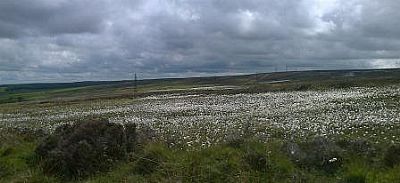 Cottongrass blooms on the moors this year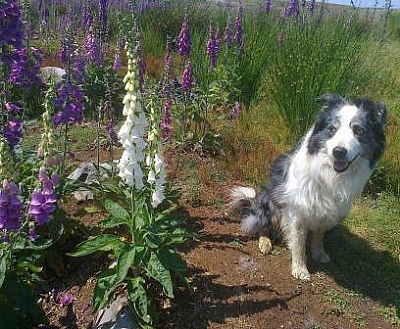 Joss among the Foxgloves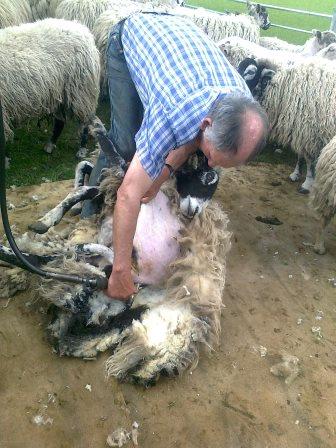 Shearing the Swales!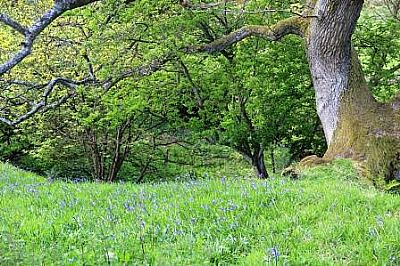 The blueballs are late!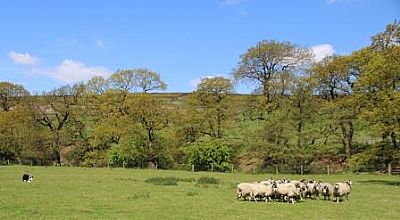 Practising at Baysdale...young Clint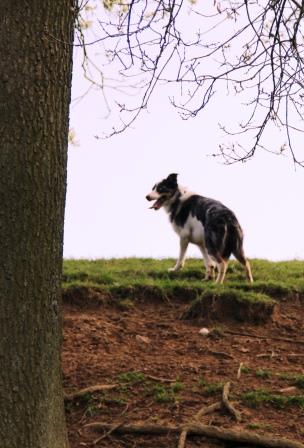 Frost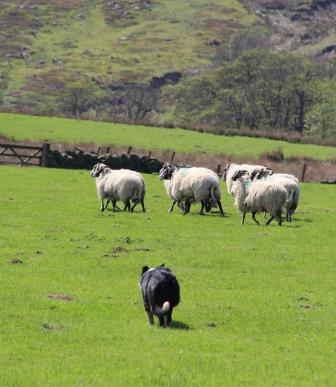 and Chap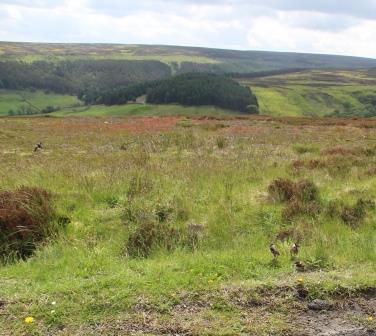 Lapwings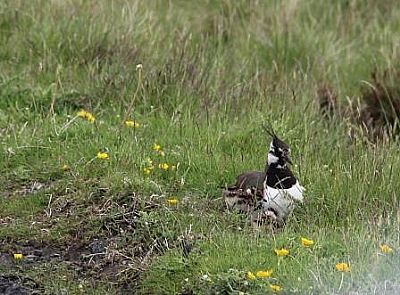 with Chicks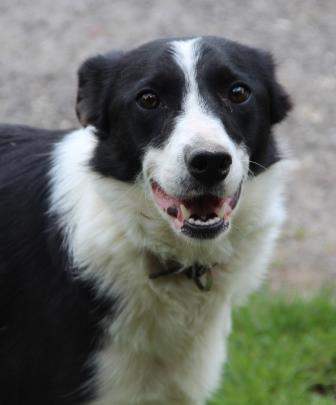 We
have Puppies!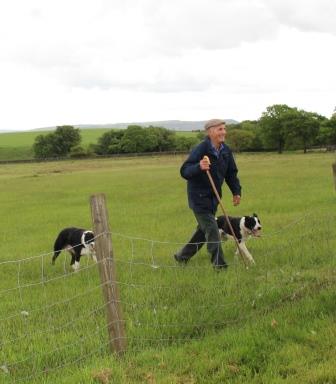 Bob, Shep and Flash won a Brace at Harden Moss!
Day at the Zoo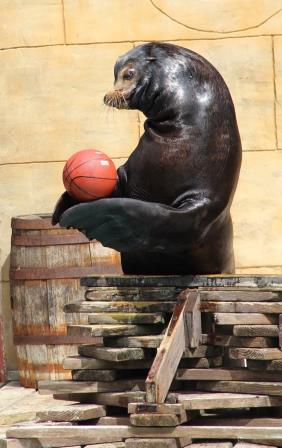 Happy Father's Day!
Marlon the sealion. Elaine's been over from Australia this week and we had a day at the Zoo!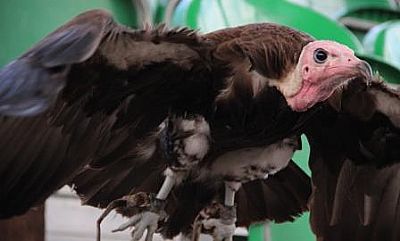 We saw a Vulture at 3' o clock
Morning Pa! have a click on this link to see me with a baby sheepdog!
http://www.youtube.com/watch?v=4yXBm0PCAeE&list=UUphextm2yOIPmbGWbbWA5uA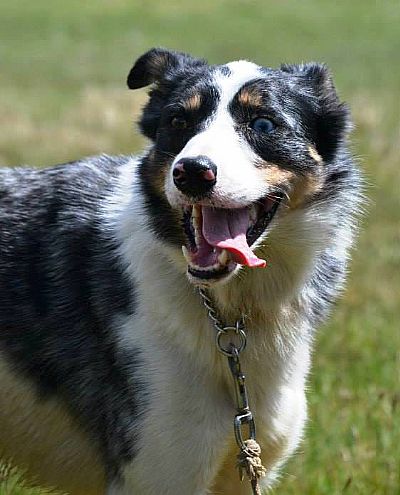 Thanks to A Ritikelio, who has Frost's sister for this lovely pic of him after getting three quarters of the way up to the top of Deerplay hill trial, I was proud of his recall!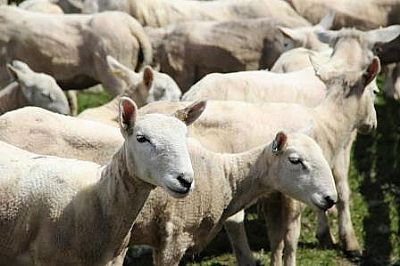 The sheep of Deerplay...they run like deer. Some dogs managed to get them penned tho!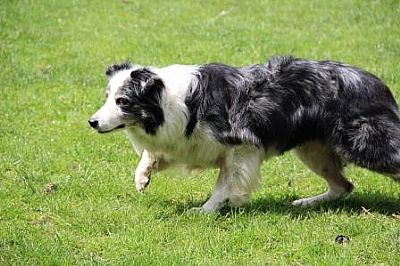 Sir Joss, his Birthday! Ten! He thought the baby beardies came to his party... or did he go to theirs?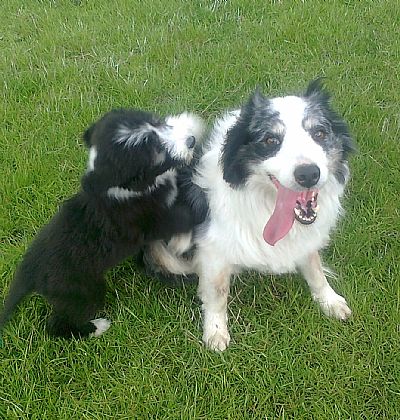 Liz's latest litter came for the traditional Puppy Party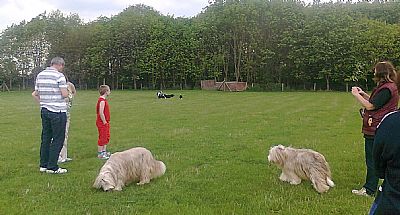 at our house before leaving for their new homes!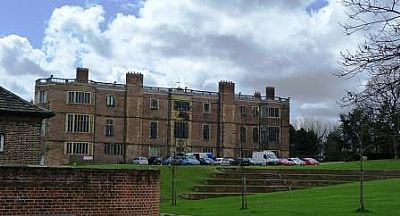 Day out, Temple Newsome!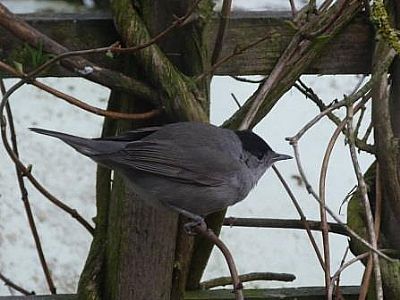 Blackcap in the garden! Swallows are back too!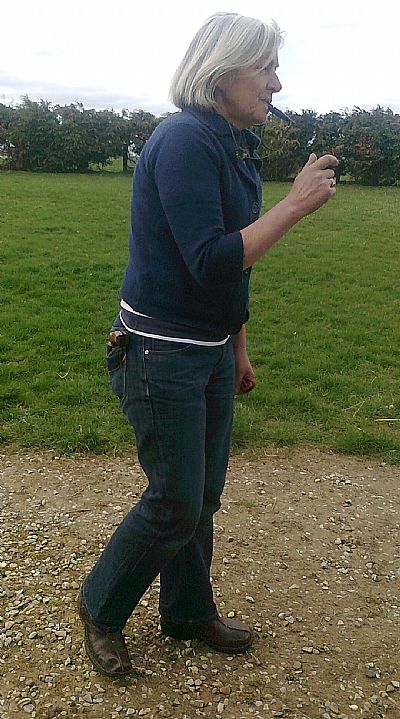 Pauline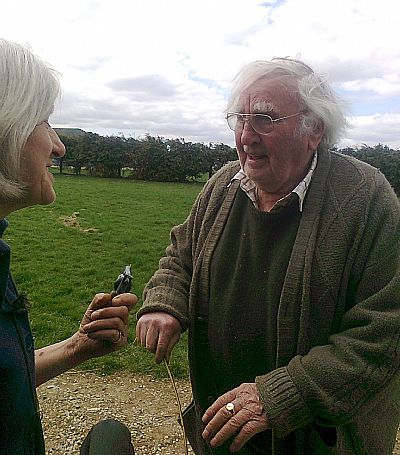 Don't shoot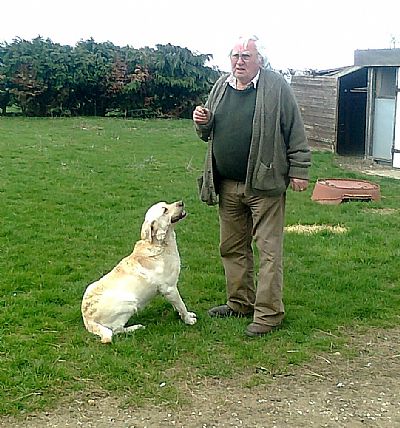 the gundog trainer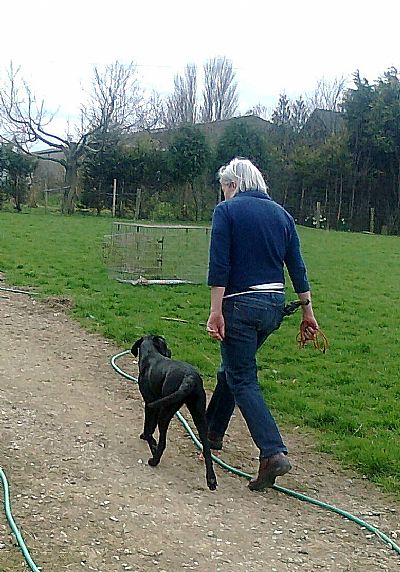 its going to work!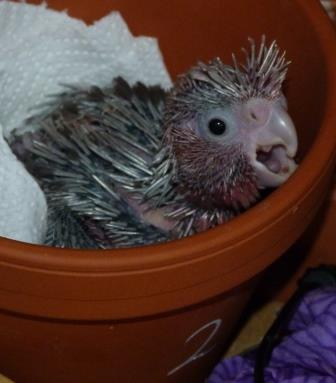 The babies came for a week, grew pin feathers...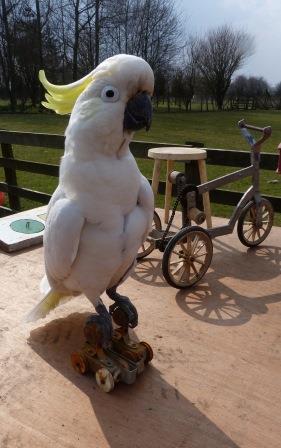 Clan Harland visited and had a parrot show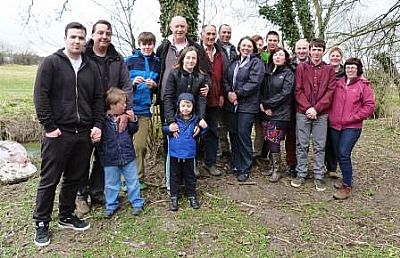 and a walk to the river!
First day of spring! lapwings defending their nests on Fylingdales moor.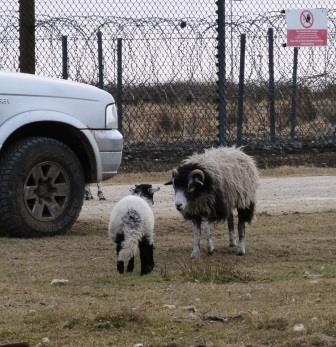 There you are.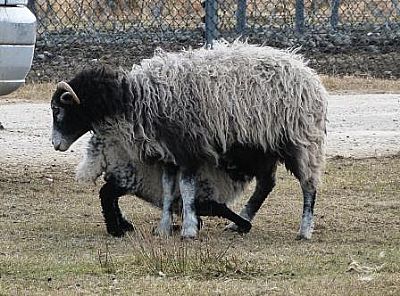 Thank goodness. Been alone for 24 seconds!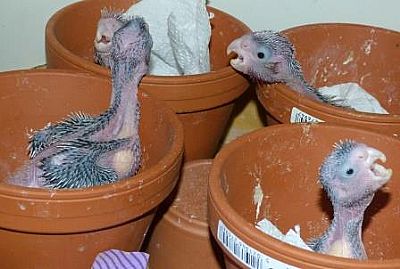 Babies are back for another 10 days and they have grown!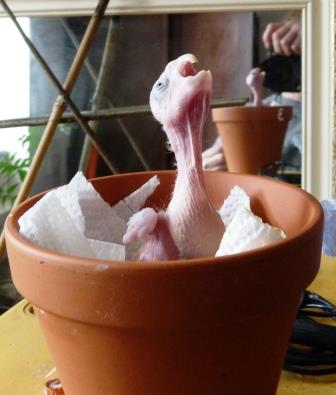 Baby Galah - Australian cockatoo - am helping out!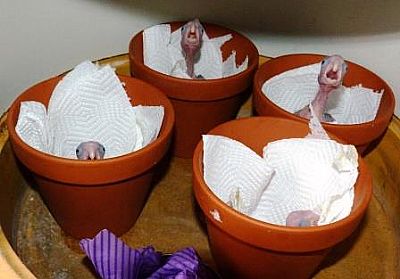 the whole family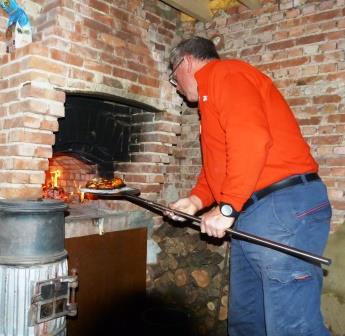 The very best piza I ever tasted, made in Grandmother's bread oven, Belgium!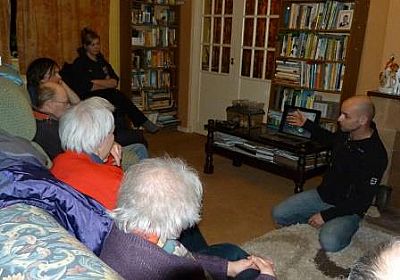 Glebe Farm hosts an Aquarist's meeting, with a talk by Flamingoland keepers Martin and Fay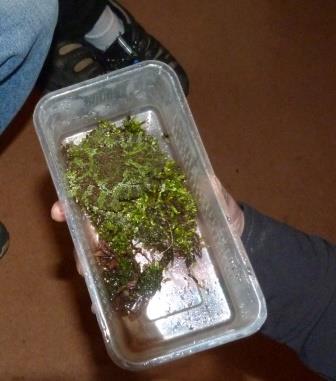 accompanied by Spot the Frog
Bob the Crocodile gecko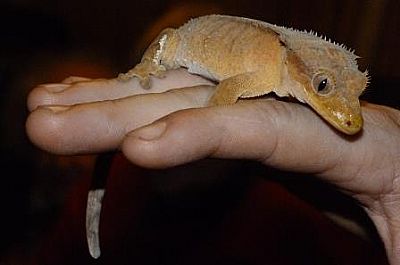 and Fay, the magic Crested gecko
From Farmer's Guardian, 8.3.13.
I quote, .... "In the following round (after Graham Blyth and Steph got 83 ) Jackie Goulder and Chap earned 80 points, and these scores put Rydale ahead" ... for a while ... but even so very proud!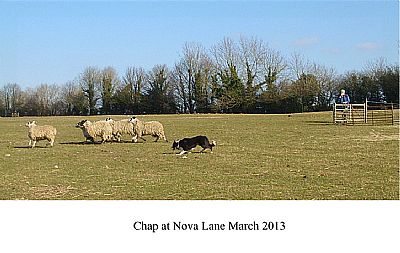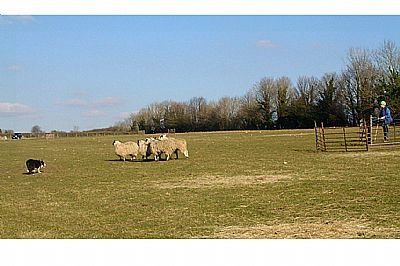 Thanks to E Gautier who took pics of Chap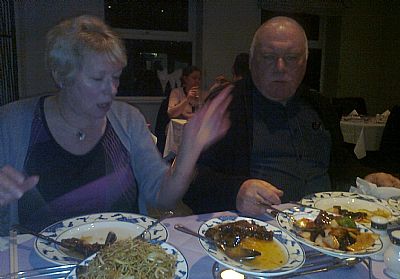 Ruth and Sam birthday treat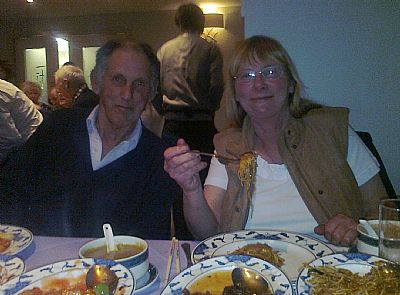 Look no Fang! Fool Proof Diet. Nearly everything in here will stick under me new plate!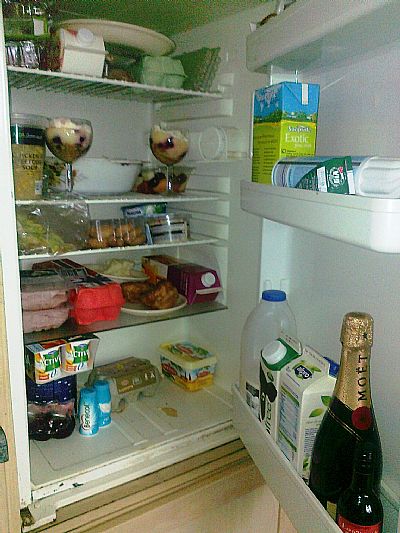 Can't Chew so fridge is safe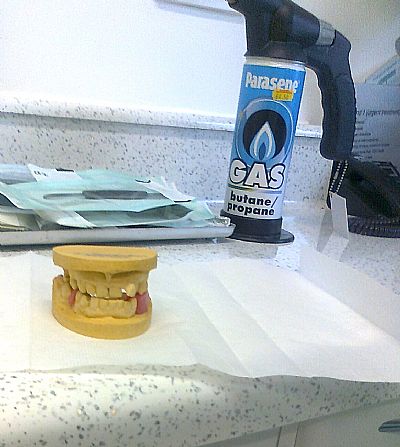 Yuk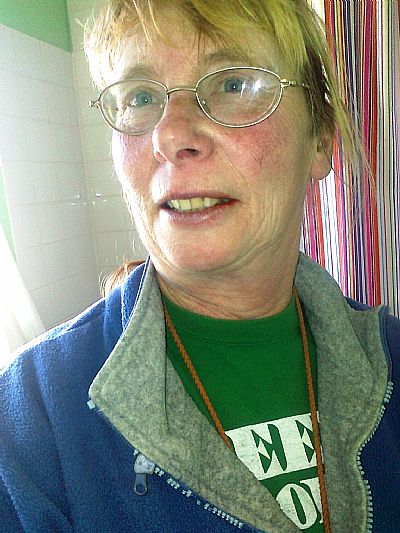 But I can smile!

16.2.13 Northern Trial at Brokes, near Richmond...Gem got her first ticket, a 6th, on VERY naughty sheep!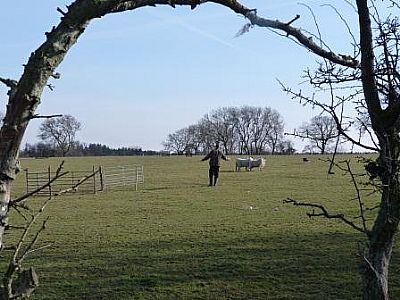 Crown of thorns for almost every one at the pen!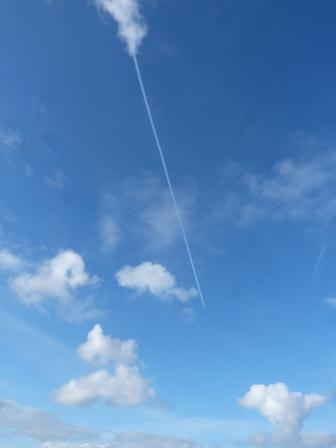 9.2.13 Look! BLUE sky!

The A-Team worked well at Roxby... Frost got a 4th!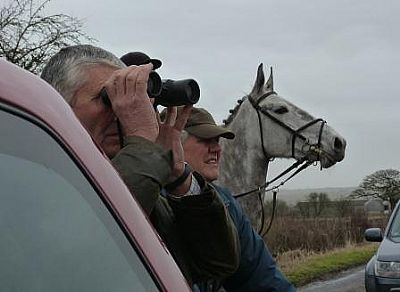 Can you see anything?

The hunt with well schooled hounds ignoring the deer!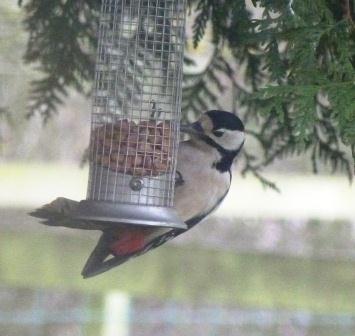 All wood pecker wants is his nuts!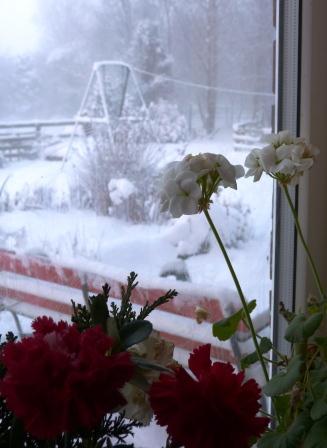 Nice view!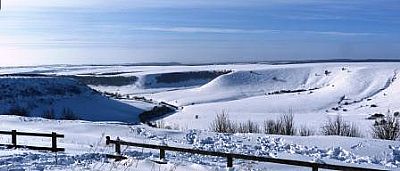 And a splendid view - Hole of Horcum!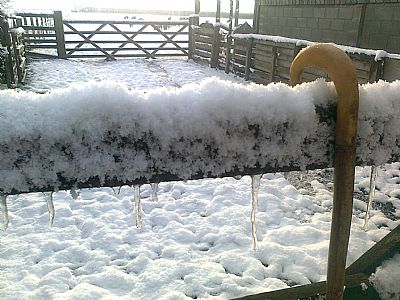 Over the farm gate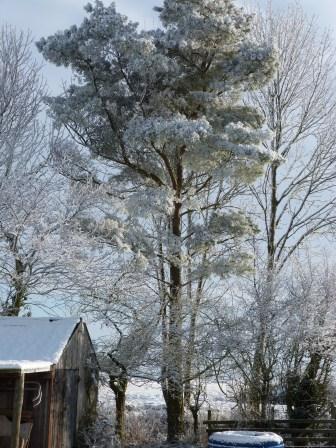 Minus ten this a.m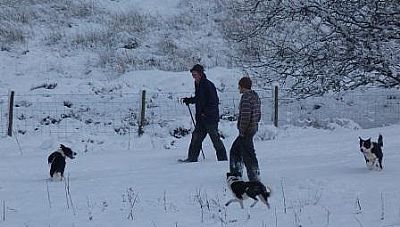 We are off to gather tups from among the ewes up at Fylingdales.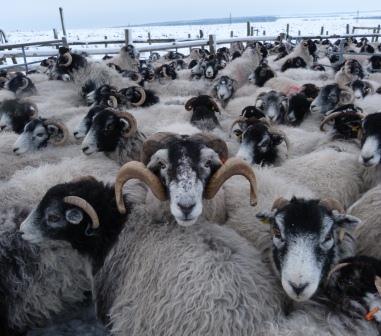 Yup, that'd be you...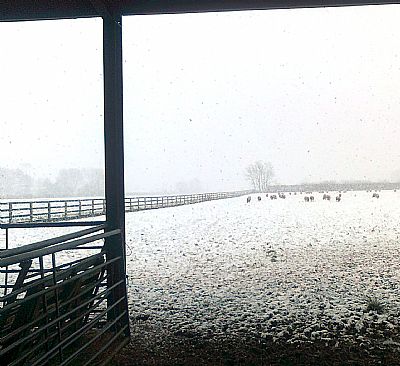 Hungry sheep in a snow storm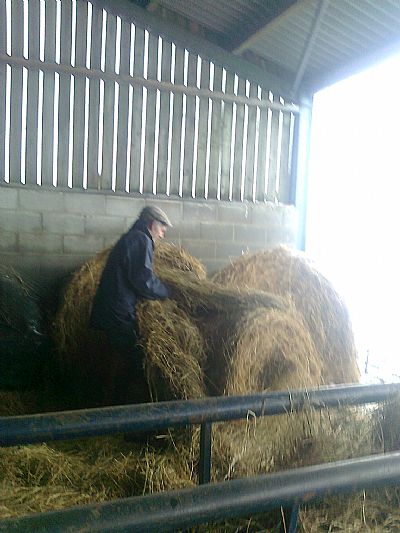 Hay on its way.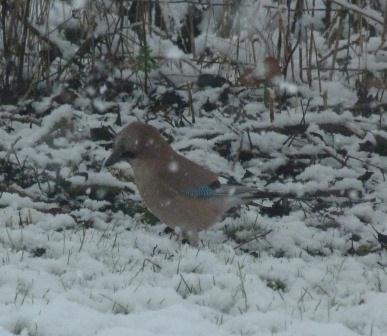 Yes! The BBC Postcode Weasther forecast is right!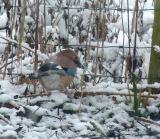 It is snowing jays!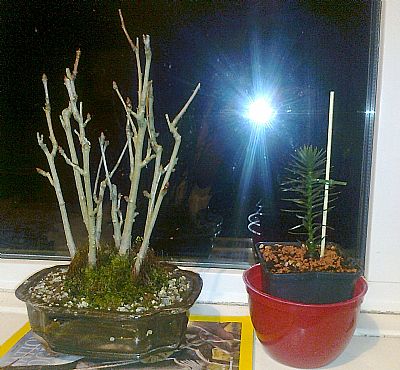 Loads of lovely cards n presents. These are A Gingko biloba bonsai grove and a baby Monkey puzzle!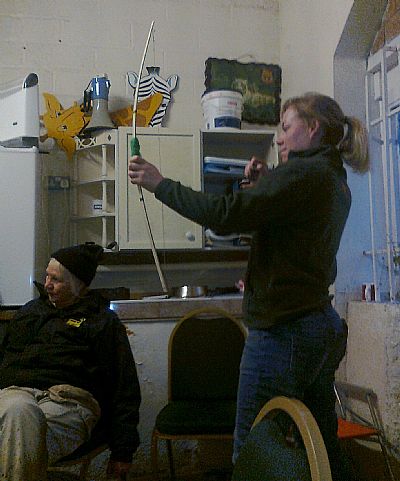 People were all so kind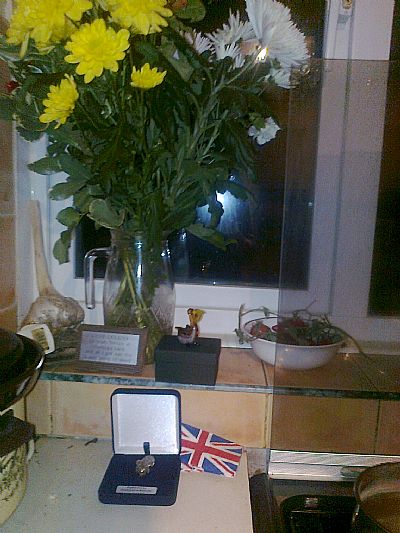 We had a fantastic party on friday evening in the Ashfield, no photos have surfaced!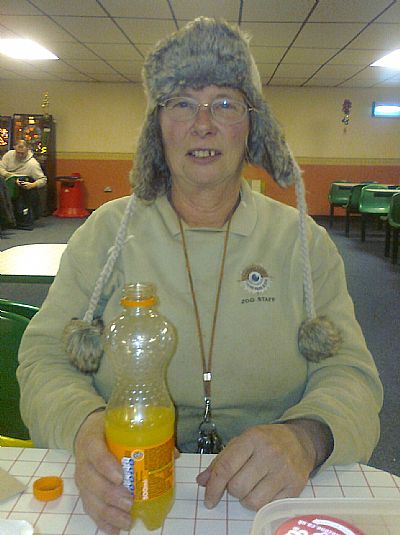 I am retired!!!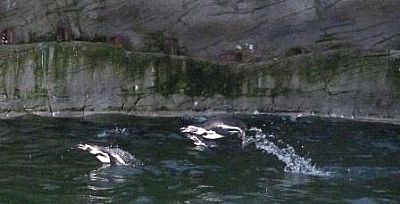 Byebye birdies...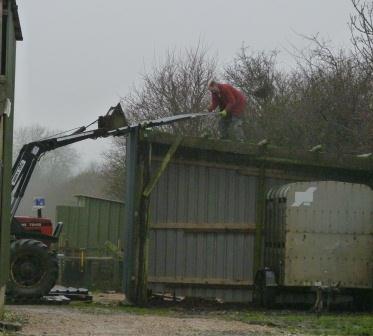 Christmas at Glebe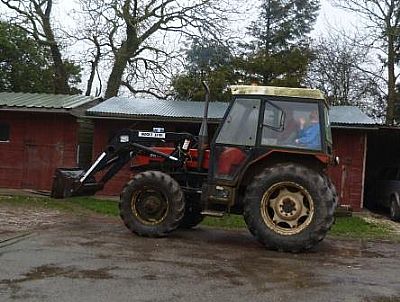 Tractors were involved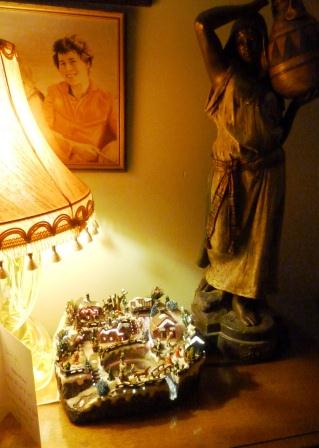 of course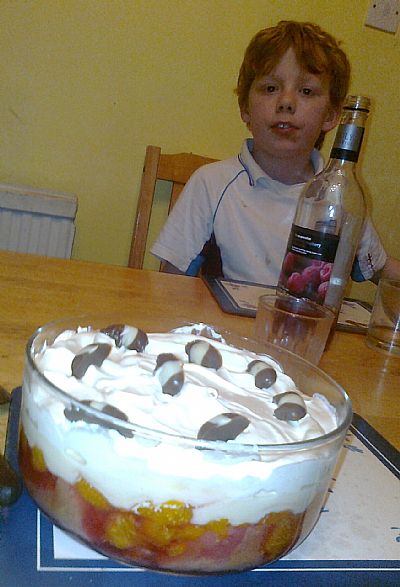 food n drink comsumed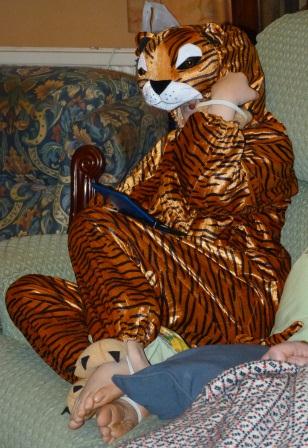 and a tiger on the sofa!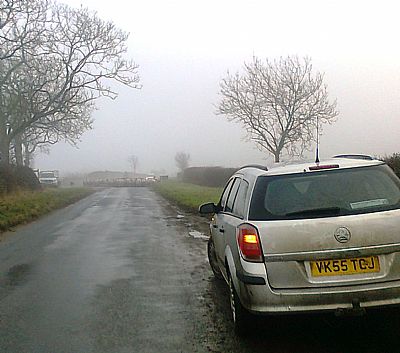 Moving the hoggs down to the barn field!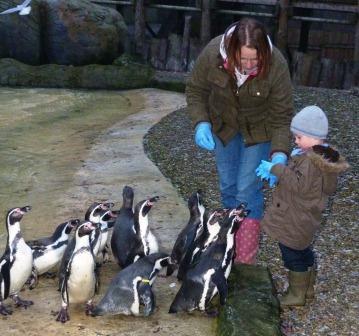 Its the count down to retirement now so begun training new pingu keeper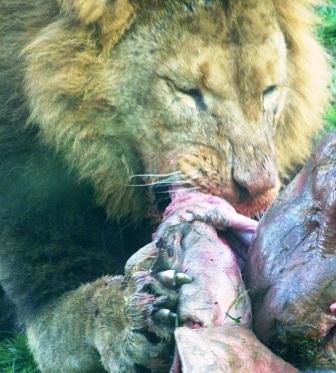 Helped out down at the lions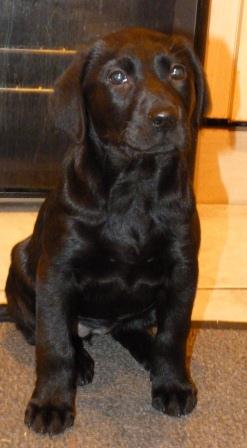 And we baby sat a baby labrador for the night! Lovely!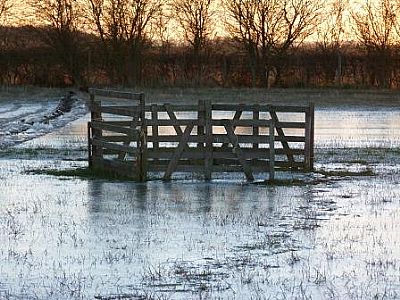 Bring Own Roller Skates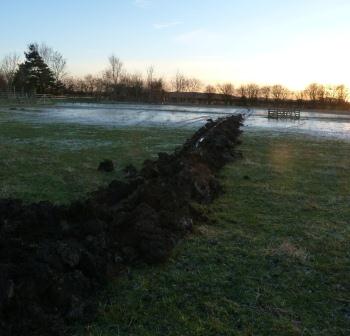 Spoilsport ditch lets the water out. Eventually.
Just how badly DOES any one need a new puppy?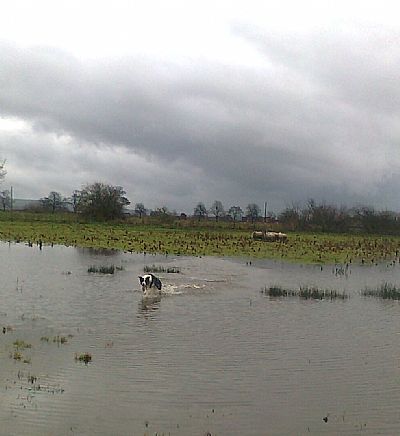 Shark! SHARK!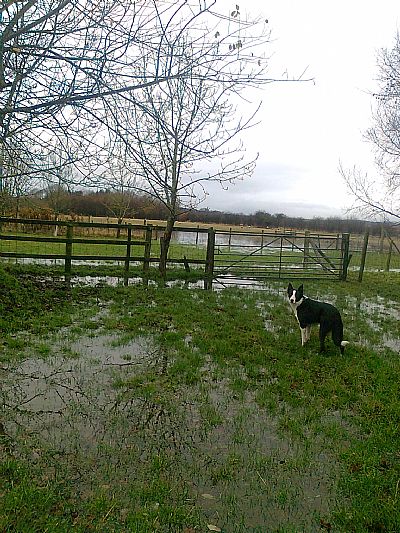 Lake in the back garden, but even so we are luckier than a great many others with real water issues.
Sorting the what from the goats?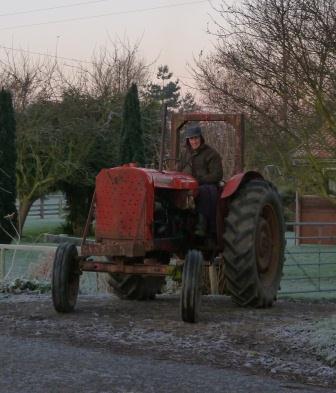 Fordson goes to work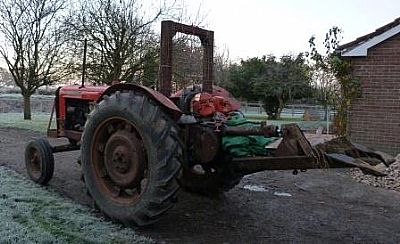 All packed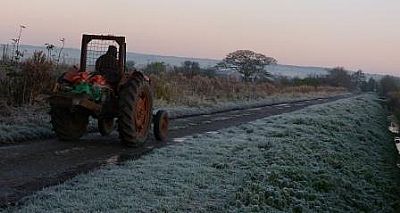 Chilly ride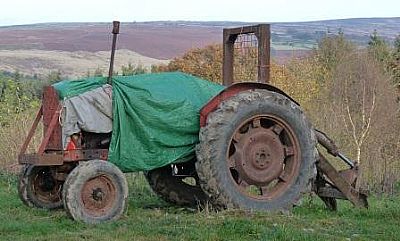 Rugged up afterwards, waiting for the next call.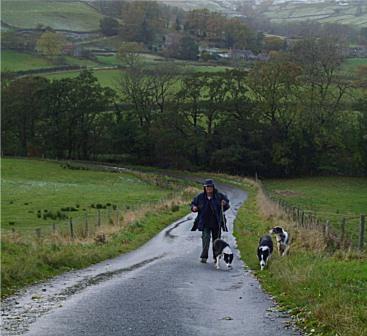 Cold day at Glaisedale trial where poor Chap worked his way doggedly round the course on Frost's whistles...Honestly, he had it cracked if I had whistled his own commands for him!

The trees look lovely with leaves on, leaves on the floor all at once less apealing!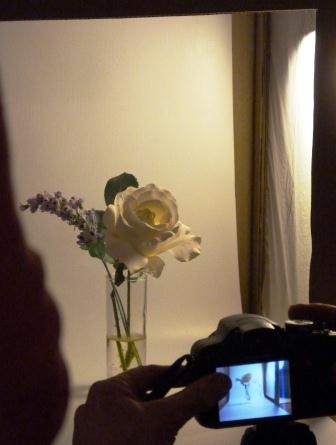 Camera Class in Keswick!
19.10.12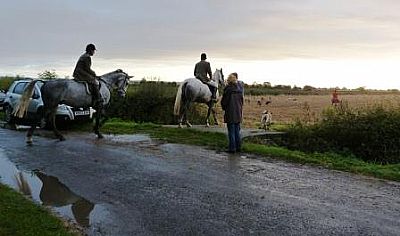 Hounds and Hunt outside the gate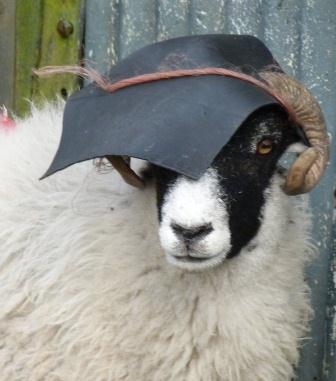 The naughty hat for the wall leaping ewe at High Quebec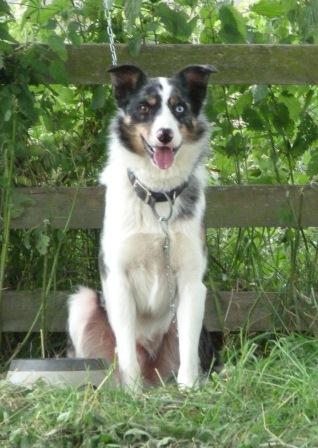 Another 2nd for Frost at Dacre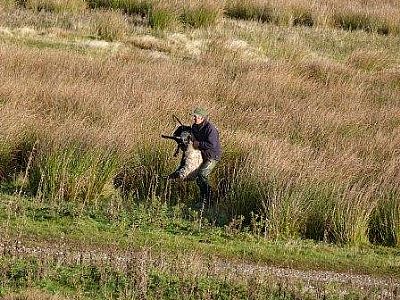 Bob is genetically incapable of leaving even the smallest, stupidest sheep on the moor behind.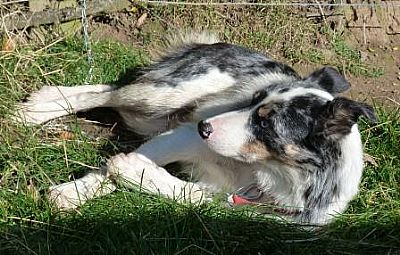 Frost underwhelmed, 8th at Easby, 34 dogs ran... 13.10.12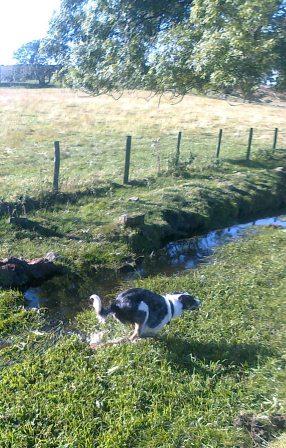 7.10.12 Frost 2nd at Ulsworth nursery trial, 48 dogs ran!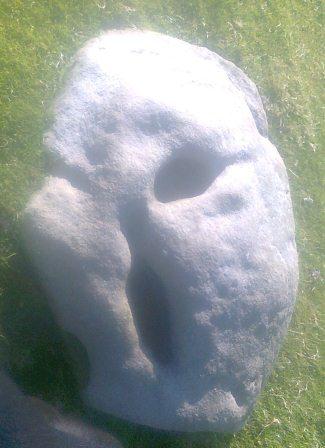 and extra terestial emerges from the hill...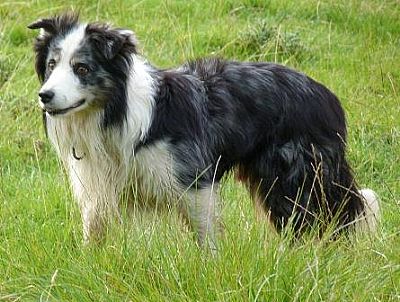 Joss comes 4th in a local double gather trial! He is 91/2!

Clearly his high speed 600 yard outrun at the Northern open trial the day before has done him good!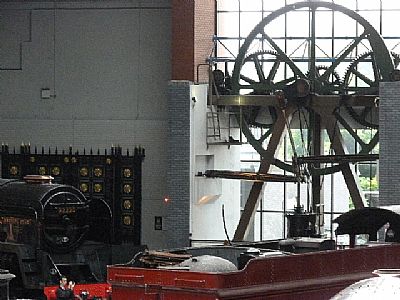 Big wheel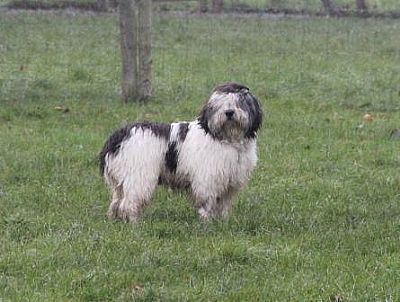 black rabbit on the lawn!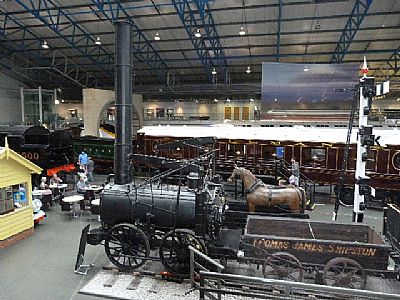 That's a dandy horse...pulls uphill, rides down hill, hence phrase, 'Fine and dandy'. Honestly. Saw it at the Railway Museum in York!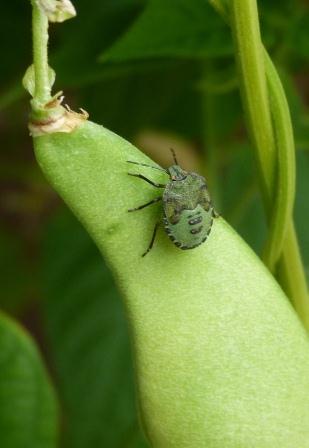 Shield bug on the beans
9.9.12 Our Hols.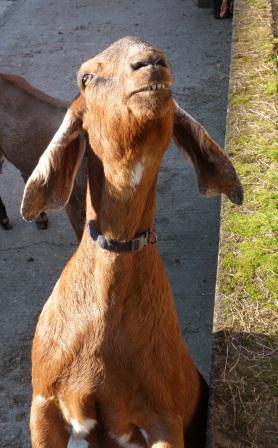 The chief terrorist
a dragonfly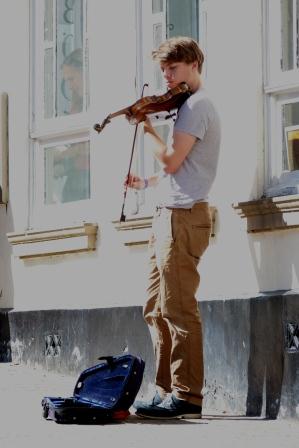 fiddler on the street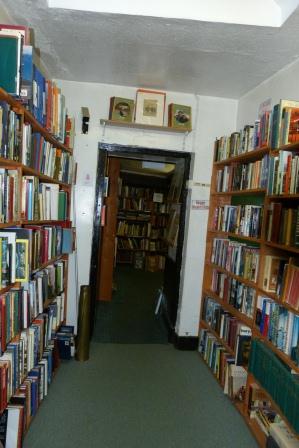 Booktown!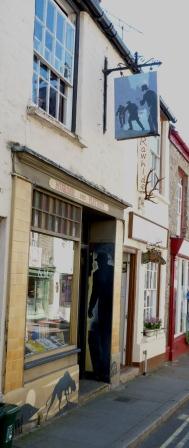 murder?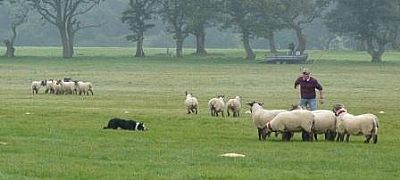 called in at the Supreme!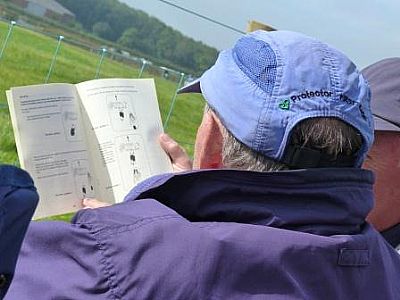 "It's not what it says here"
4.9.12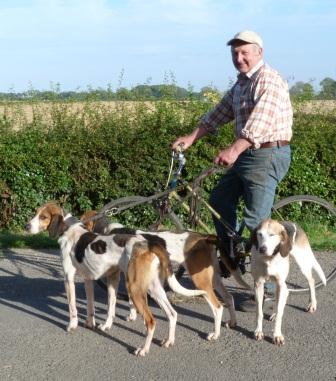 the Hound Man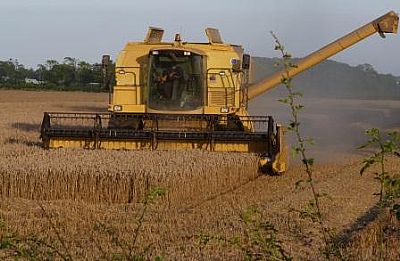 The Harvesters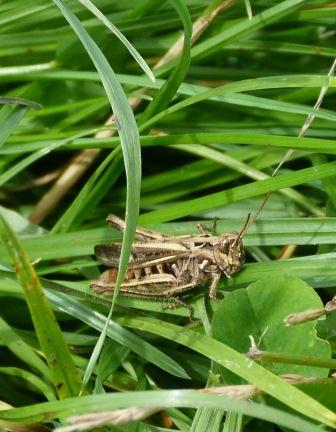 Busy weekend, watching out for grass hoppers...
'...Saw the Least of Little Things gnawed a new grown leaf'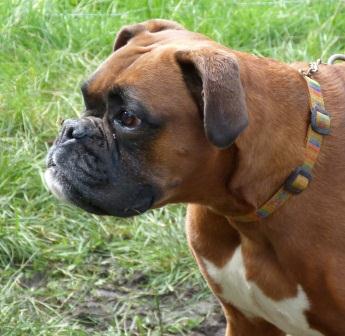 training boxers,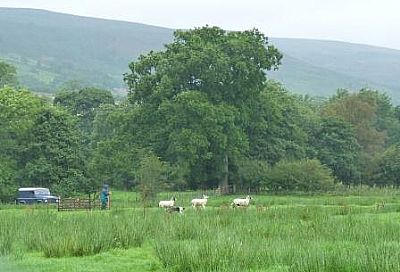 going to trials, I would have penned at Farndale if I hadn't got a wellie stuck in a rut.

gathering Baysdale...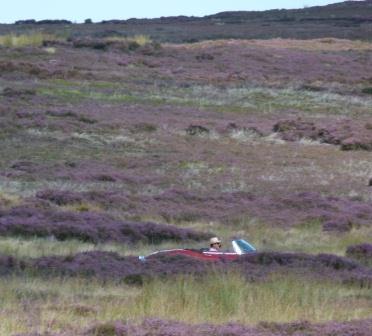 Treated to a parade of classic cars...sureal but nice!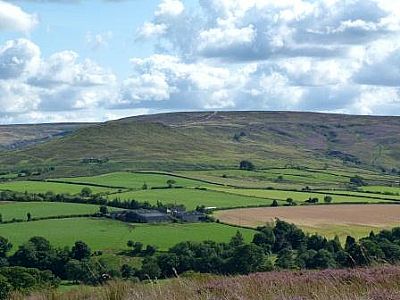 Wonderful Westerdale!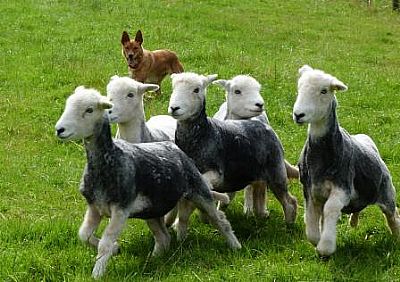 Training with herdwicks!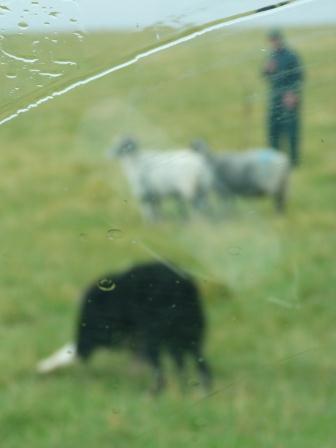 A wet Wenslydale Show trial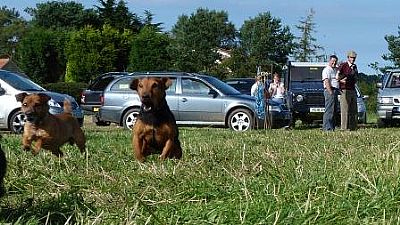 Egton Hound show terrier races
Farndale Show and Sheepdog Trial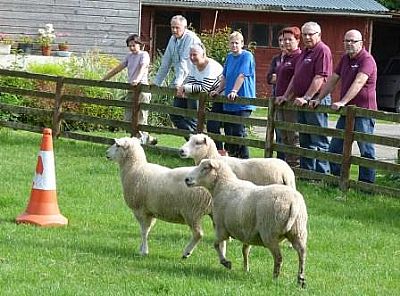 guests from France and Gernany meet the Shts.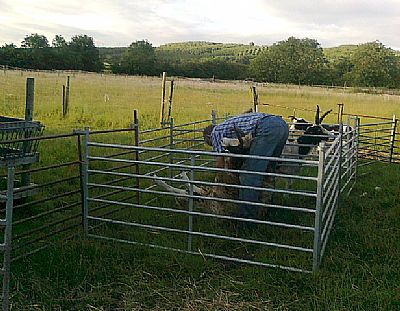 Three special old ladies to shear by hand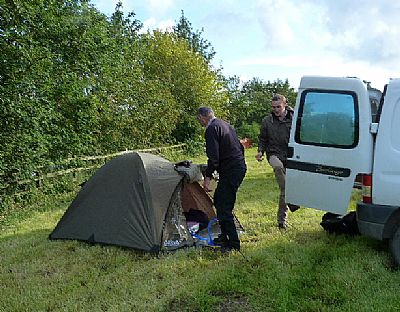 Tent at the National; 'I'll take the back of the van' says guest Dan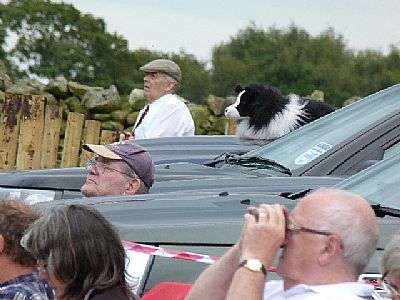 Knowledgable eyes miss nothing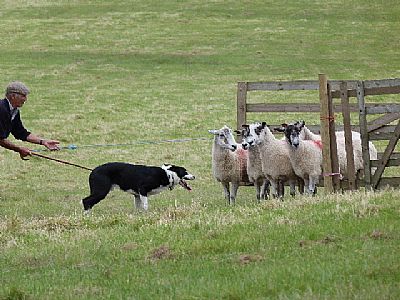 I'm SHEP. Alright?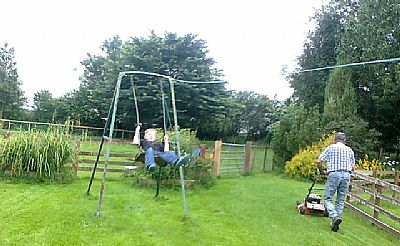 Guests!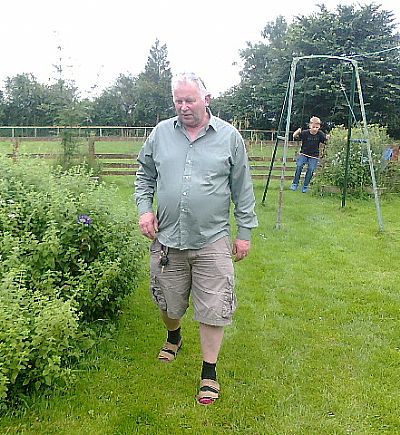 Without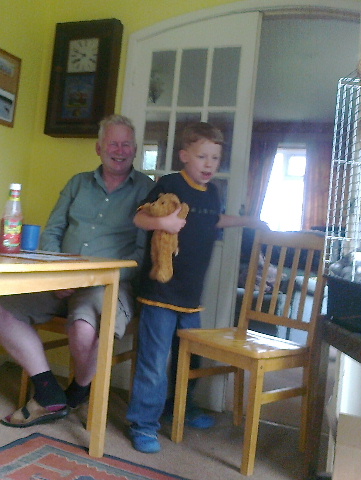 Dogs!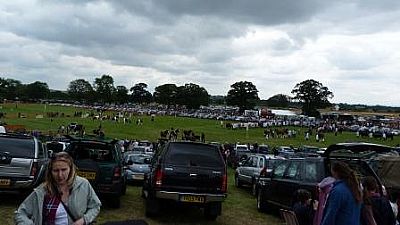 This tuesday was Ryedale show day. Great!
Frost got a red rosette best smooth dog entered on the field...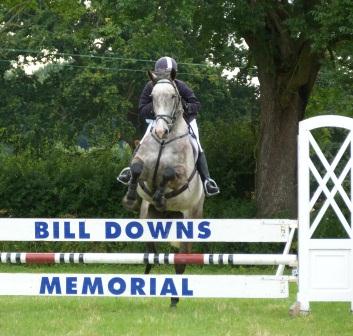 Horse jumping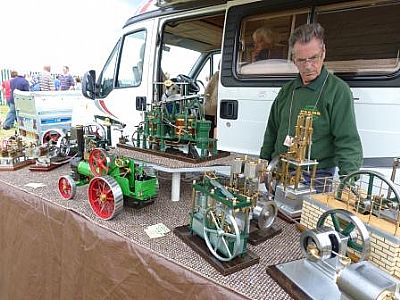 Mini Steam engines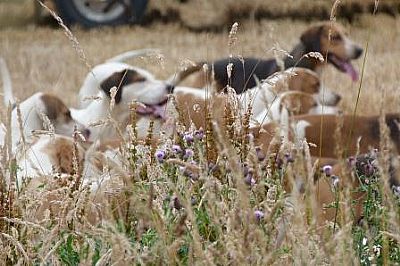 Foxhounds, hot on the scent of an ice cream cone!

Happy B-day Brian!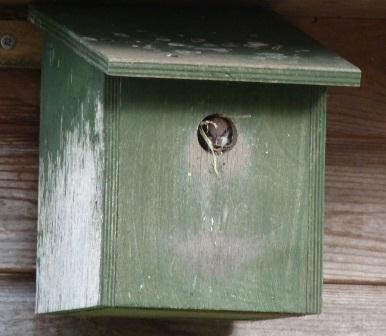 Baby tree sparrow peeping!
The Working Bearded Collies of Belgium, represented by Enid, Khemse, Farouche, Lennox and Lloyd, are herding away at the Glebe this week. Time off to attend a sheepdog trial!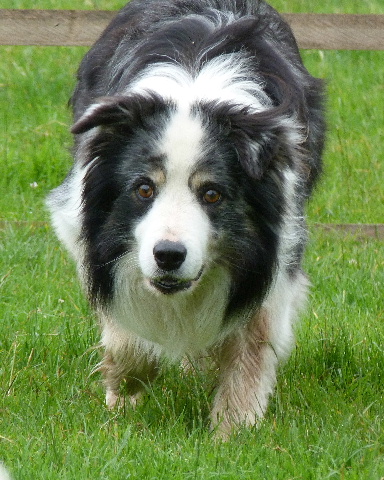 Joss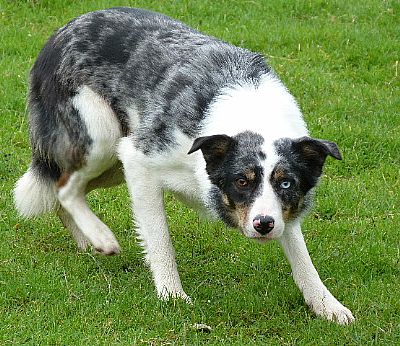 and Frost prepare for the Retford Trial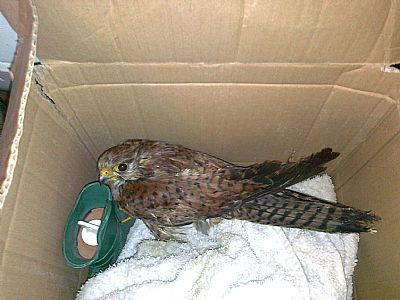 Rescued from the white line, sluiced with water from every passing car, drenched but unbowed, kept over night and released this a.m to shrieks of rage from local black bird! Good luck...! Though he's had a lot in last 12 hours!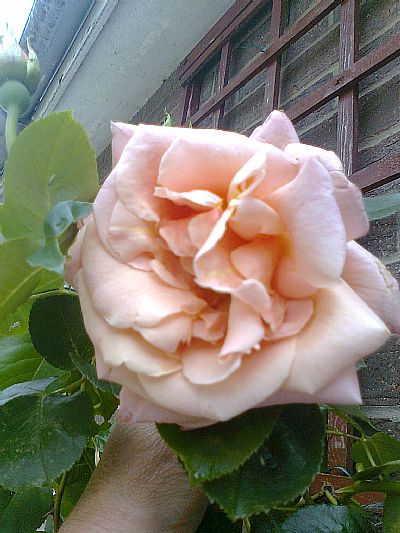 Roses being rained on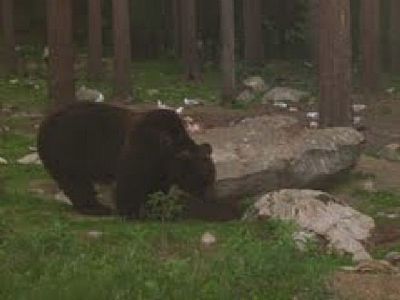 Back from a Finnish weekend, Di wondered if this breed's prey drive could be harnessed. J. thought not...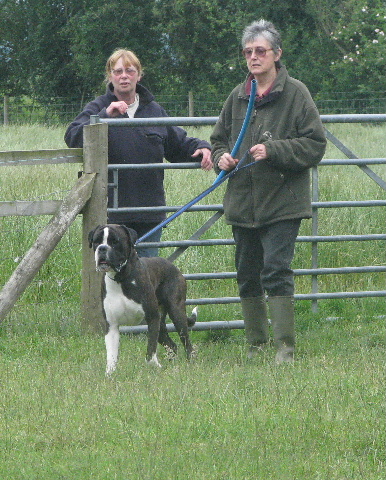 Casually leaning on the gate, Jackie sends Di in with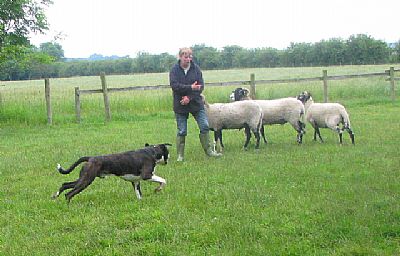 oh gadzooks its SPOTTY BOB! I thought it was a trained one!!!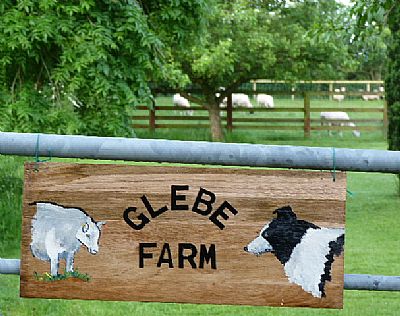 Sign of the Fat Sheep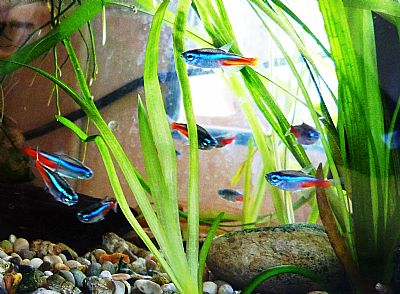 The Neons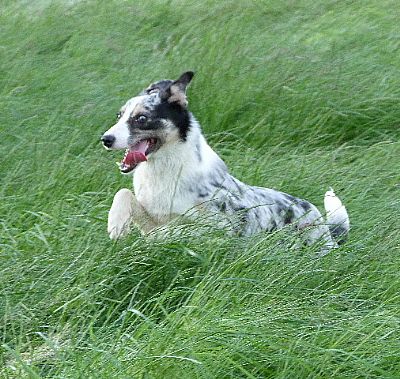 Dolphin-ing through the grass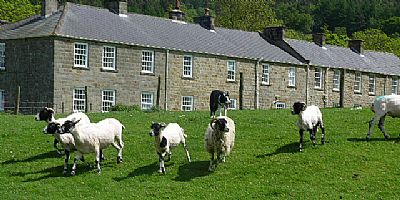 Chap at Baysdale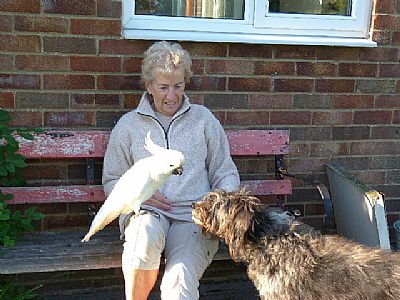 Visitor for Doodle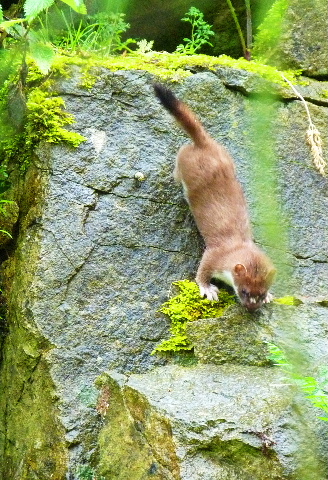 Stoat family in the pelican enclosure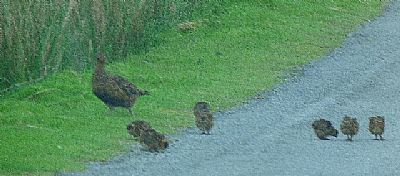 Grouse chicks on the road across the moors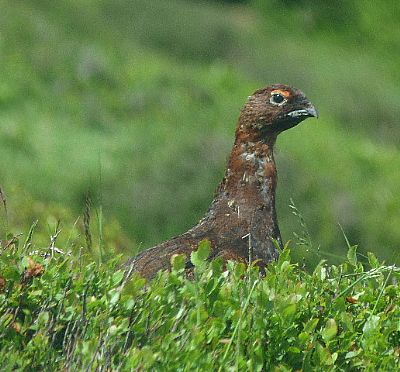 and father looks down his nose as I take the picture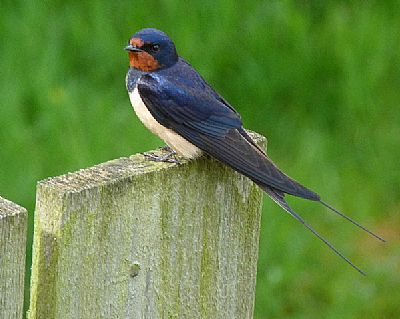 Swallow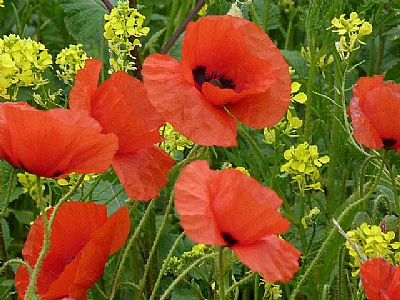 Poppies and oil seed rape wild in ditch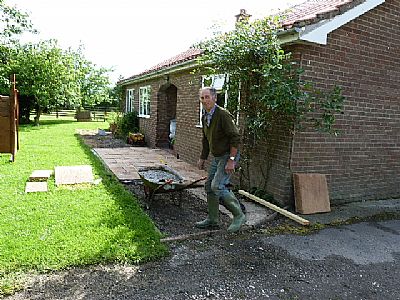 Bob' Pavings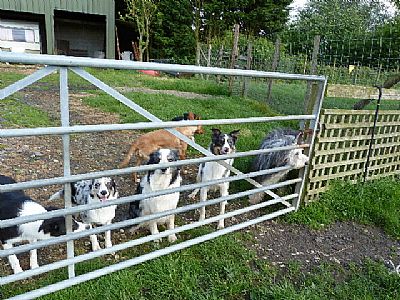 Waiting at the gate!