Welcome to our Club News sum

mary page.
[ updated 20th September 2023 - kev ]
Please click 'HERE' for details about
joining our club. in 2023
---
25th September - kev
Hi everyone .

Today's ( 25th sept.) workparty was a a great success - Thanks to everyone who turned up as they worked hard to complete 90% of the remaining work.
So thanks to Barrie Howarth/Joe counsell/Ray forrest/Kevin harwood/rosalyn wilcock/kevan latham/Peter Clinton/Phil Doel/ Sandra Doel /Malcolm Austin/ Norman Jones/ for turning up and putting in a great shift on a lovely sunny day.
[ click ''here'' for full report/bigger photo ]
Also:
Many thanks to the other volunteers who worked hard to get a reasonable amount done on the 11th September - we had
2 welcome new faces being Andy Scully +Ray Forrest/then our regulars :- Barrie Howarth/Audrey Holt /Rosalyn Wilcock/Kevin Harwood/Paul Pover/Kevan Latham.
Thanks for giving your time and effort - and we had good weather too.
---
Presentation nights as follows
Vets league - wednesday 8th November 2023 at the railway club at 7.30 evening.
We have section A league trophy for our A team/Kevan Latham Betfred trophy/Johny Mort merit trophy.
--------------------------
Conny league - Friday 10th November at Plodder lane Conny club at 7.30 evening - details 'here'
--------------------------
please try and attend
---
19th september 2023 - committee
The next vets league meeting will be on
Tuesday 26th September at 7.30 at the Railway Club.
Proposals for next year's matches are to be submitted by our committee at that meeting - so please let a committee member know so that it can be discussed by our club committee before submission
Also all trophies are to be handed in at the 26th meeting for engraving.
At the moment 2 proposals have been put forward to our committee
1] vets matches next year to start at 1pm instead of 1.30 in order to avoid school traffic and also to give more time to get to evening matches and also to pick grandchildren up from school.
2] have 3 vets divisions
premier division with 8 teams playing to 21 up and 8 players per team
2 other divisions with 10 teams playing 15 up and 10 players per team
Comments to your team captain please.
---
19th sept. 2023 - kev
Another cup for Astley Bridge Club
Johny Mort won the A section Merit cup on Saturday 16th September against a really strong field of players from all the top vets teams in Bolton.
The knockout competition was played on Darbishire park on a warm and sunny day.
Thank you to Darbishire park bowling club for hosting the event
Well done Johnny
---
11th September 2023 - kevan latham update
David Thornborough passed away recently and his son contacted me on Monday night to tell me that his father's funeral is tomorrow - Tuesday 12th at Overdale Crematorium west chapel at 1 pm.
We understand that David spent his last year in Lever Edge nursing home after having a stroke.
David had been a club member for many years and will be sadly missed.
Please contact Kevan on 07505320612 with any other information or remembrances.
---
5th September -2023 - Kev
Our Vets A team today sealed the Division A championship by beating Horwich Public Hall by 11 points to 1
Most of the team is shown below from left to right back : Kevan Latham/Joe Counsell/Phil Dandy/Barrie Howarth (captain)/Johnny Mort/
front row left to right :Mick Fletcher/Barry Trevitt/Gordon Butler/Sean Toland
[ not in picture Mervyn Yarwood/Andy Scully/Roger Evans/ Mark Bradshaw/Billy Leigh/David Whittley]
---
posted 1st September 2023
Another trophy for Astley Bridge Park B.Club
The finals of the Betfred Trophy were held at Great Lever Park on Friday 1st September .
The preliminary round/s were held at Haslam Park last week.
The final 8 were greeted with a well tended green which ran true and was a credit to Great Lever Park Club.
The hilight of the afternoon was the semifinal between Johnny Mort and Kevan Latham (both Astley Bridge A team players) what a match that was - really superb bowling.
Kevan finally got by Johnny 15-14 and went on to win the final v Brian Chadwick and retain the cup he won last year.
---
posted 29th August 2023-committee
Green closure w/commencing 11th September 2023
The green will be closed from week commencing 11th September for annual maintenance work.
Although the green has served the club well this season it needs to be vertidrained , scarified , and reseeded as there are lots of bare patches
---
posted 31st August 2023
Our Conny league team finished the season on 30th August with a great win against o/Hulton c.club 7-3 which took us to 3rd in the table .
Also they won the B section league cup on 6th August v Dunscar B - played on the Railway Club
We beat the top 2 teams in reaching the final - for full report and more photos click 'HERE'
---
posted 15/4/2023
In April Asda gifted us with a trolley full of bedding plants for our planter tubs - thank you very much from all who will enjoy them.
We put these in on Monday 17th April - thanks for a lovely gift Asda
-------------------------------------------------------------
posted 15 April 2023
In March 'Forever Manchester' and in April 'Bolton CVS' granted us funding for various projects/replacements/maintenance
/equipment that will make our facilities
better and make the work of our volunteers a lot easier.
Thank you to them both for helping our club maintain its facilities.
---
updated 23rd May 2023 - kev
A bowling social is being held every week [ usually Friday @ 1 pm ] at the club and is organised by Malcolm Austin via whatsapp text - If you would like to come along and join in please give Malcolm a ring on 07720 287460 .
All members of this event can be part of a whatsapp group and will be informed of the social activities and any weekly changes by text etc.
---
20 April 2023 - kev
Hi everyone

The workparty on Monday 17th April
went really well with 9 volunteers turning up and doing a great job .
Click 'HERE' to see what was done + photo
If you can help on future workparties please come on down as many hands make light work for everyone - and to keep your bowling club comfortable and a great green to bowl on.
---
updated 7th April 2023 - kev
Our
'random pairs' competitions on Thursday 30th March + Thursday 6th April were a great success with 52 entries and a number of spectators/supporters
Please click 'HERE' for photos and details
---
24th February 2023 - kev
-click 'HERE' to find the web link for your team's fixtures
For Conny team players click 'HERE' for team info.
---
updated 10th February 2023
Our Club's AGM was on Wednesday February 8th
The meeting went well and the accounts were distributed to the 30 members present.
click 'HERE' for more details.
Due to family commitments Paul Pover has resigned as chairman of the club - and so there is a vacancy for this role and also for the general committee.
We would like to thank Paul for his services to this club over the years and also being in the Vets B team - especially with our club going self management and all the difficulties with Covid rules and regulations.
Although he is staying with the club and helping out as needed he will be giving priority to his family commitments .
---------So a big thank you to Paul and good luck in 2023------------
---
posted 13th September 2022 - kev
Well done to our Vets 'A' Team for becoming Bolton Parks Veteran League section 'A' champions in 2022
---
posted 12th September 2022
Well done to our club members :
John Mort for winning The Vets League 'A' section averages [with Gordon Butler 2nd] in 2022
and Kevan Latham for winning Conny League section B averages in 2022 - another 2 Astley bridge trophies .
---
updated 6th August 2022 - updated more bowls - kev
Want to sell your bowls ?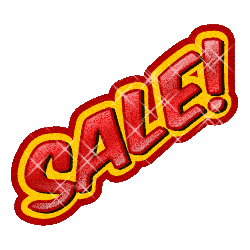 You can advertise them 'here' whether a member or not - recycling is better for everyone.
---
updated 13th March 2022 - kev
French Boules Project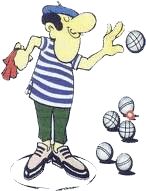 This project has been completed now making it possible that the club has an outside activity that can be played all year round and with better outside facilities for the club.

The scheme has been funded by an award from Sports England on a 'Return to play' scheme
So a massive thank you to them.
For more details and photos click 'HERE'
---
updated 24th February 2023 kev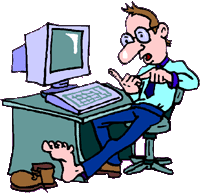 Did you know that we have a very popular website.
- Lots of info and news on a regular basis.
- Thanks for visiting and passing the word - kev.
---
updated 18th February 2022 - kev
To keep folk up to speed with the latest bcgba news and information for 2022 season. - please click on the following link
Also, I have given a link to the latest bowls videos on youtube that the BCGBA list for 2021 - one of which is from Westhoughton pro' green - this will keep you occupied on a wet day - whilst picking up tips from the pro's
If you wish to see some panel bowls all year round at the Red Lion Westhoughton [ and not a member ] it costs £2.50 per visit - click 'HERE' for full details.
---
Frank Morton original portraits and landscapes can be viewed in our club house - they are currently set in an open box in the 'old kitchen area' - click 'HERE' to see them and further details.
---
updated 24th February 2022 - kev
Hello everyone - theoretically we are out of covid restrictions - but please have respect for other peoples' 'distance' requirements as everyone has had different experiences and understanding of Covid - thanks.
Our club is still providing sanitisers/wipes for your hands in the forthcoming season - as the covid and other germs have not gone away.
---
updated 27th February - kev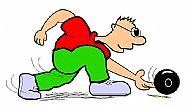 Great web site with lots to read about Waterloo bowls history
click https://www.bowls.co.uk/the-waterloo
---
updated 5th April - kev
Ever wondered how the original wooden bowls were made. Here is a great link to explain all the history in an article sent in by Rosalyn -thanks +happy reading
https://www.thesportofbowls.co.uk/bowls-articles/article-4-lignum-bowls
---
More Sponsorship required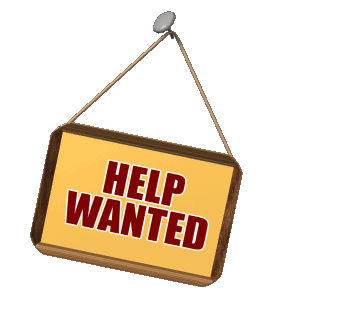 Please click 'HERE' to see how members can help.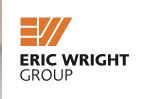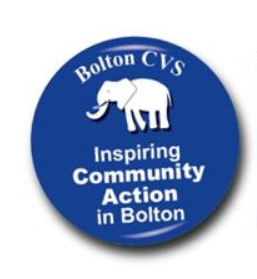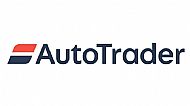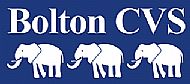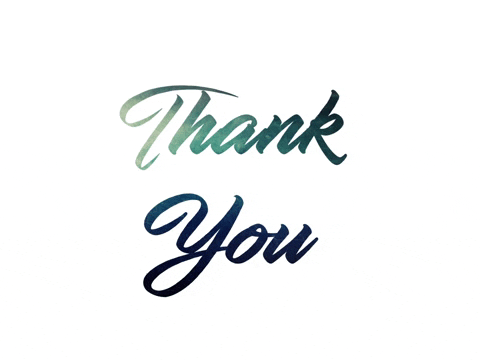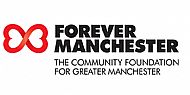 Banners have been supplied free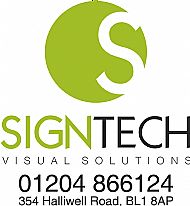 by signtech (on Halliwell road)