CAEWERN HOUSE
April 2013
Below we highlight the first Audio-Video Memory production produced by Heritage Scene-Neath in conjunction with Buffoon Film and Media.
Caewern House Memories from Buffoon Film and Media on Vimeo.
---
February 2012 - News about Caewern House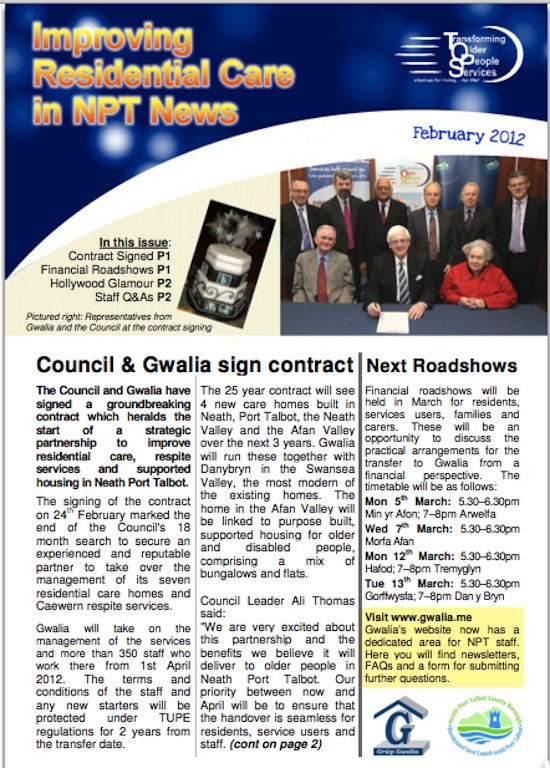 21st February 2013 the following appears on the t NPT CBC website:-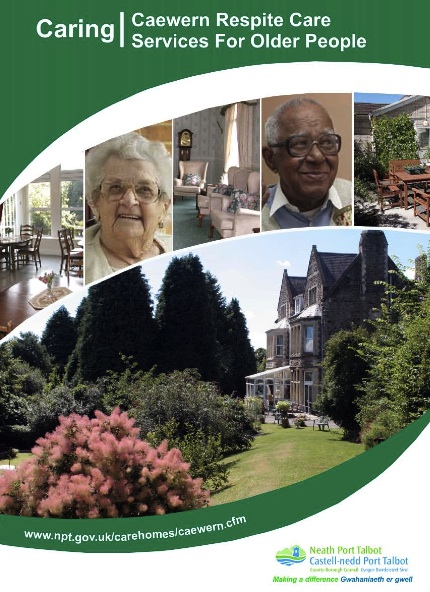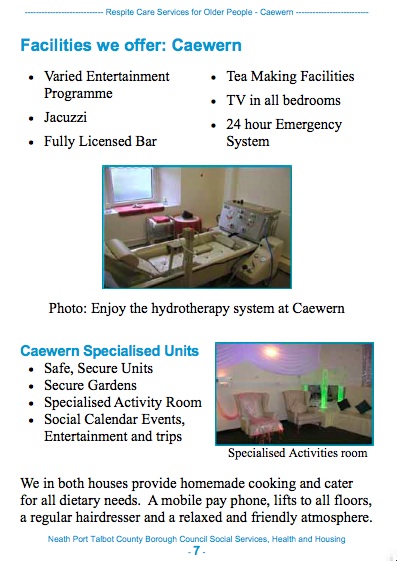 On the same date (21st February 2013) this is taken off the Gwalia website:-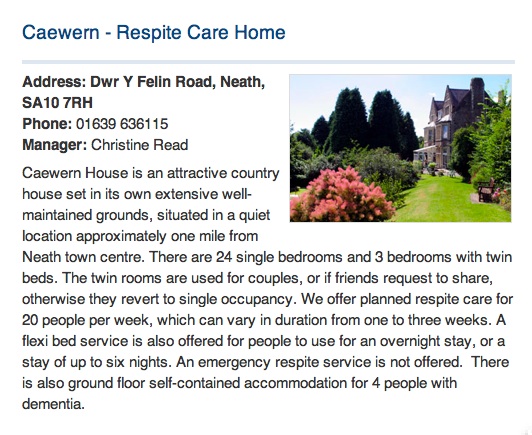 On Monday, 18th February 2013, the NEATH HERITAGE SCENE - Neath arranged a meeting at Caewern House to make audio and video memories. The group photograph is shown below:-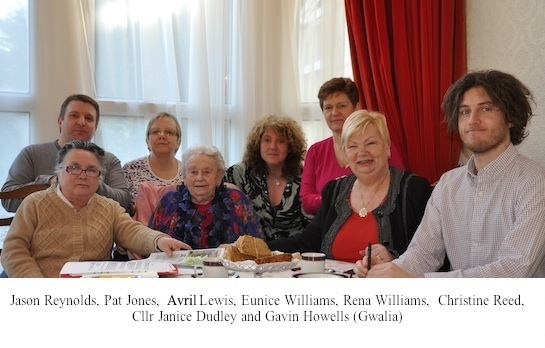 ---
DEVEOPMENT NEWS. A meeting took place between Gwalia and members of NPT CBC on Thursday, 21st February 2013, and it was established that Caewern House would continue to be a respite care centre under the wing of Gwalia. A study is being arranged to ensure that the proposed plans satisfy NPT CBC.
According to historian Keith Reed, Caewern House was built in 1860 by the Redwood family who were in the tanning trade, having business premises near Neath river bridge.
During World War II the MOD took the building over and the story goes that there was a control room in the basement. When the basement was examined a bricked up doorway was found. We wonder if there are any war time secrets behind it?
---