TRIPLE SUCCESS FOR KENYA AT NAFAS NATIONAL SHOW EDINBURGH 2008..
Congratulations to Naina Anju Shah, Pravina Dilip Shah & Pritesh Hasmukh Shah for their sensational success at the NAFAS National Show Edinburgh 2008.
Naina was Highly Commended in the class 'Wax Lyrical', Pravina Commended for 'Beauty Takes Command' and Pritesh 2nd in 'Beauty Takes Command'. Pritesh also exhibited in the class 'To Make The Spirit Soar' but did not win anything. Aruna Shah attempted 'Restless Encounter' whilst Bindya exhibited in 'It Is A Gift To Be Simple'.
Below: Beauty Takes Command Pritesh Shah 2nd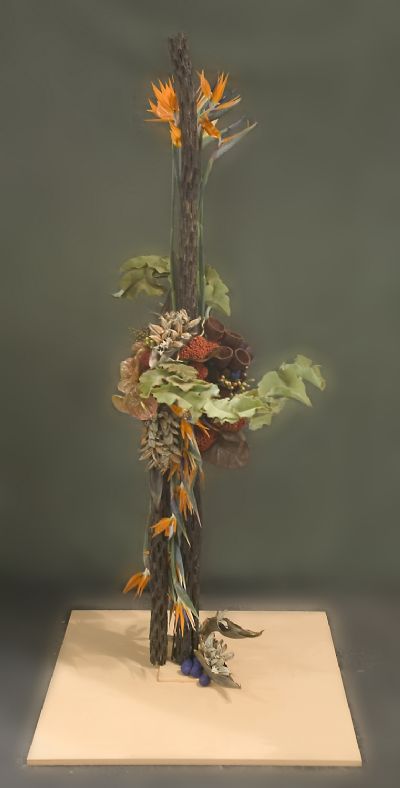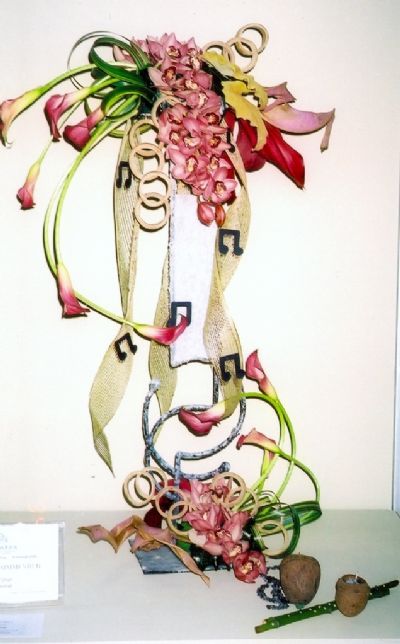 Above: Wax Lyrical Naina Anju Shah HC
Below: Beauty Takes Comamnd Pravina Shah C