Puppy Care:
Caring for your new Dog or Puppy

Thinking about buying a Puppy?

When deciding to buy a Puppy, it is easy to to forget about how much much care they need. The average dog will live for up to 10 years or maybe longer. You will need to provide it with lots of companionship and provide regular meals and water. All dogs will need regular excerise and taking for walks 2 to 3 times per day, even in the middle of winter!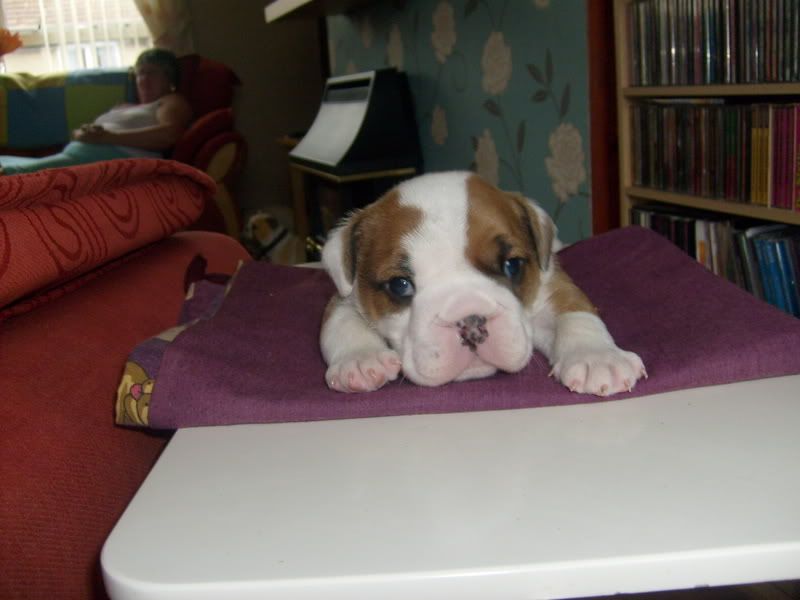 Bringing the Puppy home

When first bringing your puppy home, remember that it will be a very stressful time for the puppy, especially if this is the first time away from its mother and family. You should give it time to adjust to the new surroundings in your home.

Make sure that the puppy knows where its bed, food and water bowls are. The puppies bed should be a refuge to retreat to if things become too stressful. It needs to be warm, dry, comfortable and draught free. You can use either a strong cardboard box or a dog bed/basket. Make sure the bed has a warm blanket to keep the puppy nice and warm.

Most puppies have a habbit of crying at night time, especially during the first week in a new home. The warmer you can make its bed, the more comfortable it will feel.

Its advisable to take your puppy to the vets during the first week you bring it home to get it checked out. The vet will be able to arrange its vaccinations if it hasnt already had them.

Introducing other pets and children

If you already have pets in your home, it is probably best to let your new puppy explore its new surroundings first, before introducing it to your other pets. When you do introduce your puppy, do it gradually and make sure you are there to watch.

Be careful when introducing or leaving the puppy with children. Make sure the children don't treat the puppy like a toy, instead let the puppy explore your children and dont let them pick it up too much. Teach your children to respect the dog.

Feeding

When you first take a puppy home it is important to feed it on the same food it has been used to. A sudden change of diet combined with the stress of adapting to a new home can cause stomach upsets and diarrhoea. If you want to change the diet, do so gradually by mixing it with the puppies usual food.
what not to look for when feeding puppies



These puppies in the next two photos are NOT related nor anything to do with Wrinkoola Bulldogs.
bulldog puppies aged 5 -7 weeks
these have been said by the breeder to be pefectly healthy puppies!!!
Please remember to sign our Guestbook before you leave
Thanks for finding us.
Site Last Updated - 05/04/2012 15:34:09