Wrinkoola's First Puppies :
Big Thanks go to David & Maureen of Halukabull Bulldogs for allowing us to use Balderick and we are now proud to announce Wrinkoola Bulldogs first Litter.
Born 21st. May 2008 at 2300
2 bitches & 5 dogs
birth weights ranging from 11oz - 14 1/2oz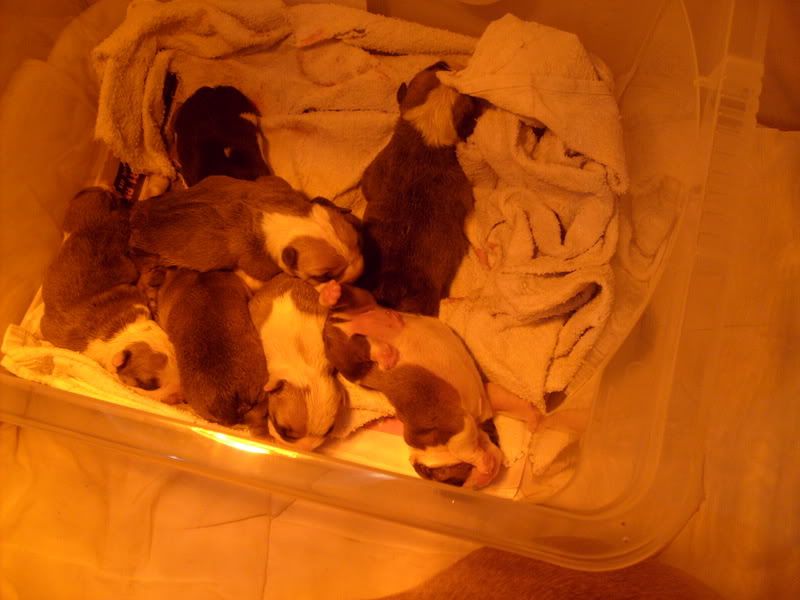 sadly we lost one of the boys next morning, the six others though are doing really well and adding bodyweight to the tune of 1 oz per day.
Day 39
My Keeper - 'Kiara'
Puppy Update Pics - from Day 1 to to day 63- can be seen here: http://s41.photobucket.com/albums/e294/tappajabba/yummymummy/
'Daddy' can be seen here:
http://www.champdogs.co.uk/stud-dog/6175.html
Please remember to sign our Guestbook before you leave
Thanks for finding us
---
Site Last Updated - 05/04/2012 15:34:09