Welcome !
For upcoming events, click here.
---
Perhaps you have been inspired by the Big Help Out
to seek out a volunteering opportunity?

If Girlguiding may be for you, click here.

If you're looking for something else,
try this long list of ideas.
---
---
Help wanted

St Andrew's Church
needs a few more volunteers
to help keep the Churchyard
looking tidy.
The church owns
a good lawnmower and strimmer
to do the job,
so if you have an hour or two to spare, even if it's just occasionally,
please contact us for further details.
Thank you
----------------------------------
MARK THE DATE !
Annual Churchyard Clean-up
10 a.m.
Thursday 12th October
Bring your own tools.
---
First Friday Lunch
on the First Friday of each Month
All welcome !
Village Hall
12:30
Main course
Pud
Tea / coffee
And Company !
(and no cooking or washing up !)
ALL THIS for ONLY
£6 !
Booking essential
before Noon on Thursday
861 063
---
Most Saturdays
If you missed out last Saturday
or even if you didn't !
it's on again this Saturday !
Bacon Roll, Coffee & Cake
MUDPIE CAFE
Village Hall
10:30 - 12:30
---
The fuel price increases are a real worry
for so many people,
and are going to affect us all.
What if the VCG could help in a small way?
The VCG would like to invite villagers to
come along to the village hall
to enjoy a coffee and possibly more,
in a warm environment,
with the chance to catch up with friends,
bring a newspaper, knitting, a book, puzzle
or use the Internet !
Everyone is welcome !
Mondays
Tuesdays
Thursdays
from 11.30 until 4pm
---
Here's a useful tip, to save on electricity . . .
If you have an electric kettle, and you also have a microwave oven -
If you use that kettle to make your cup of coffee :-
a) you heat up the water to boiling point, then have to wait for it to cool before you can drink it - it does not need to be heated to boiling point, so you are wasting electricity.
b) you ALWAYS leave some heated water in the kettle - more waste,
c) Feel the kettle afterwards ? It's still hot ! More waste.
Instead.
Put only the amount of water you need into your mug, and microwave that - and not to boiling point. Experiment to see how long you need.
---
Dorset Council confirm
dozens of Ukraine refugees
want to move to our county
Anyone who wishes to host refugees will need to undertake a DBS check
Click here for more
Dorset groups band together
to prepare to welcome and support
Ukraine refugees
Click here for more
---
Fish & Chips
etc.
5:30 - 7:30
Outside the School
Every Wednesday
---
The third Monday
FILM
NIGHT
Village Hall
Doors open at 7pm
Curtain up 7:30
---
Melissa Thomson wrote -
If anyone has any plastic milk bottle tops (any colour) to donate to the Guide Dogs for the Blind please drop them off at
67 Diamond Way, Blandford, DT11 7WD
---
If you "Do FaceBook"
these old maps of the village
might interest you/
---
Village Community Group

Meeting
was held at 10am Saturday 6 November 2021
Okeford Fitzpaine Village Hall
The meeting was held to discuss items on the agenda
and to raise any issues or make
suggestions for the group.
Everyone was welcome
and many stayed for a coffee
and a home-baked treat!
Items discussed:-
Mud Pie Cafe
Film Night
W.O.O.F
Online Auction
Xmas lunch tickets, volunteers etc
Mud Pie Christmas special
Wild flower project
Jubilee celebrations
Swing band party on 4th June
Card reader for card payments.
Defibrillator ongoing costs
Welcome Pack
Treasurer's report
AOB
Date of next meeting
---
ON-LINE

AUCTIONS
Get yourself a bargain!
All money raised
is for the benefit of the village
Organised by the
Okeford Fitzpaine Village Community Group.
Click here to see what is on offer,
or to bid
---
Last summer we had a very successful "Open Gardens" event, for more, click here.
And again THIS year, on 1st July
---
DO YOU KNOW?????
With everyone now getting out and about more, and with events and markets being planned, have you considered that you might not know where you can get help for a person in the village if you suddenly need a DEFIBRILLATOR ?
Imagine you were walking around the village; is this something you would know right now?
It's a question you should ask yourself.
The difference in saving a life, can be knowing something is immediately at hand until more help arrives.
Our Defibrilator is in the bus shelter between the shop and the school. Next time you walk past, just have a look.
Be prepared !
---
Vince and Sharne at Okeford Stores
have done WONDERS with their NEW
"Coffee shop",
now open,
entrance at the far corner of the shop
(by the milk fridge)
You MUST visit !
Photos
---
B I N G O !

In the Village Hall,
Friday nights,
starting at 7 p.m.,
every two weeks.
1 October 15 October 29 October
---
Get healthy
in the Village Hall
Mondays 5pm-6pm Keep Fit
Wednesdays 9:30 a.m. Yoga
Wednesdays 11:15 a.m. Tai Chi & Qi Gong
Wednesdays 4, 5 & 6 p.m. Pilates
Thursdays 9:30 a.m. Keep Fit
Thursdays 5:30 p.m. Adults Pound Fitness
Sundays 10 a.m. Children Pound Fitness
HAYLEY SANDELL TEACHES POUNDFITNESS.
A NEW CARDIO JAM SESSION INCORPORATING
YOGA, PILATES AND DRUM PLAYING
A FULL BODY WORKOUT THAT COMBINES CARDIO CONDITIONING AND STRENGTH TRAINING.

EQUIPMENT PROVIDED.
JUST BRING WATER
AND
PLENTY OF ENERGY.

PAY AS YOU GO
£6 PER CLASS WITH LOYALTY CARD
MAKING EVERY 9TH SESSION FREE!
BOOKING ESSENTIAL AS PLACES ARE LIMITED.
TEL:07786553889
SUITABLE FOR ALL AGES AND ABILITIES.
---
Baby & Toddler Group
Village Hall
Tuesdays
9 to 11 a.m.
---
NURSERY
Nursery and wraparound care
at Okeford Fitzpaine CE Primary school
Kirsty Lester, of Sunbeams Day Care provides year-round care, initially for 2 years up, from 7.45am to 6pm - including a holiday club for children up to 12 years old.
Also preparing a new baby room "Baby Roos" to open in January 2022 and the ethos of outdoor/forest nursery learning will be prevalent for all the children.
For further details
email
01258 860 530
For information about the school, see here
---
Okeford United
Football Club
Youth Section

Is your child in Reception, or joined in Sept 2021?
If so would they like to join our new youth section?
Training starts at 9am
at the Recreationfield, Okeford Fitzpaine.
Please contact Steve Corben on
07779 492 230 for more information.
---
PHISHING
If you get a suspicious "phishing" email - one that tries to persuade you to click on a Link - open a new message, and drag into it that suspect, then send it to
You will get an auto-response giving their success rate !
---
20 is Plenty
In Europe, the cry is "30", because they use k.p.h.
so they are ahead of us on that,
for 20 m.p.h. is actually 32 k.p.h.
STREETS FOR LIFE: FOR PEOPLE AND PLANET.
On our streets, in our village and worldwide, where we walk, play and live, we call for action on speed. Low speed, liveable streets are essential and urgent.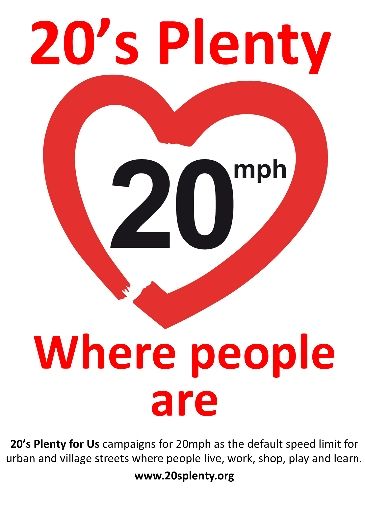 Click here.
---
FOR PEOPLE AT HIGH RISK
If you have had to self isolate & need help with shopping, collecting prescriptions, dog walking or just want to have a chat with someone or need some cooking, call the number below & one of the volunteers will do what they can to help.
Or if you are able to volunteer
Please call Sue Finklaire on 861 357
---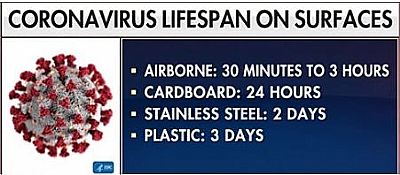 Click here for more.
---
O.K., so it's "Bandwagon time" -
Click for more on the CORONAVIRUS
In a nutshell -
Avoid touching any one or anything with your hands - use your knuckles to "shake hands" and elbows to open doors; use disposable gloves for fuel pumps, supermarket trolleys, etc.

Use a face mask - the sole purpose is to STOP you from touching your face !

Wash your hands frequently and thoroughly (20 seconds minimum)

Suck a zinc-based cough lozenge at the first sign - and lie down to do so, so that the medication hits the back of your throat.

Avoid close contact, crowds, etc.
. . . and here is Dorset Council's advice (updated frequently)
. . . and here for advice from NALG for local Authorities.
. . . and Government agrees measures with energy industry to support vulnerable people through COVID-19
---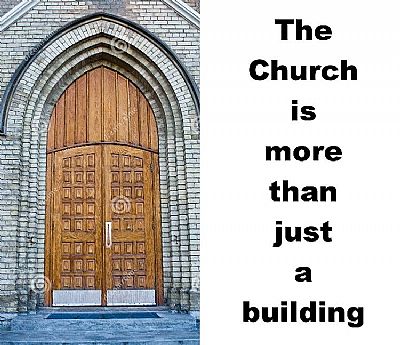 This may be a stressful time for you, and you may feel in need of spiritual comfort and / or support.
Our Church is now open daily from about 9 to about 5.
We have a beautiful churchyard, and there is a bench under the East window. On your daily exercise why not stop and sit for a while, relax, unwind, and enjoy the sounds and sights of nature, and the lovely view.
For more, click here, or, if you would like to speak to our Rector, give her a call on 863 774, or drop her a line - and do that, too, if you would like to receive the weekly Pew News.
Or visit the church website .
---
---
###################################################
Okeford Fitzpaine is a small village in the heart of the Blackmore Vale in North Dorset. To see where we are, click on the Map icon on the right -->
Or for a map of Dorset Parishes, click >here< Click >here< for the weather.
This "Notice board" for our village was created on 26th February, 2012; it is updated quite frequently, so do come back often to see what's new. Advertise your events here for FREE. This WebSite is totally independent of any other organisation.
This WebSite now has two "rivals", both better, and the WebMasters more skilled, and dedicated. Click >Tim's< or >Derek's<. Each of the three has something different to offer, so this WebSite will continue... There is also a Parish Council WebSite. And there are also other relevant WebSites, see >here<.
Below are events happening in the village today or very soon - but EVERTHING has been cancelled; for further ahead, see the Village Diary - erm - don't bother ! All eventts are CANCELLED until further notice, so that Page will not be updated..
Last updated:- 20:45 Saturday, 30th May, 2020
---
The latest issue of The Fippenny News is
---
Sundays
All Church services are being resumed.
Our Church is open daily.
---
Every Tuesday !
The Frying Squad !
Fish & Chips
Outside the School
Five to seven thirty
Order Line 07780 901 352 beforehand
Remember
there is NO Mobile connection
in the village !
So you must order early !
---
FaceBook
If you subscribe to FaceBook, here are a few Groups that may interest you:-
https://www.facebook.com/groups/1835816159980100/
https://www.facebook.com/pages/Okeford-Fitzpaine/112696362078215
https://www.facebook.com/okefordfitzpainepc/
https://www.facebook.com/royaloakokeford/
https://www.facebook.com/Okefordfitz/
https://www.facebook.com/okefordvillageshop/
https://www.facebook.com/okefordfitzpaine
https://www.facebook.com/groups/611023799365167/
... and another couple of Links:-
https://www.aviva.co.uk/services/more-from-aviva/aviva-community-fund/
http://www.openingdoorsdorset.co.uk/okeford-fitzpaine-on-masterlist
These Links are also available >here<
---
The MudPie Cafe
is open most Saturdays

in the Village Hall
10:30 - 12:30

For specific dates, look in the Village Diary
THE MUD PIE CAFE NEEDS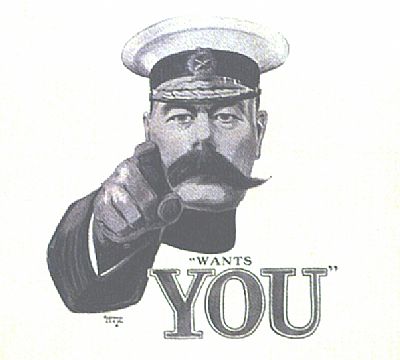 Volunteers urgently needed to help run the cafe.
NOT every week, but on a flexible rota.
Please hand your details to one of the helpers,
phone Sue Finklaire on 861 357
or email sfinklaire AT gmail.com
The cafe will not open if there are not enough helpers.
---
I have scanned the catalogue of the
1966 Auction
at whch most of the properties in the village
were sold by the Pitt-Rivers Estate,
on Thursday. 28th July, 1966.
I am transcribing it and posting it >here<. (bit by bit)
---
VILLAGE MUSEUM
The building at the bus stop, next to the Shop, that houses the old Fire Engine, is now owned by the Parish Council; it is hoped this will remain a village museum.
If you have anything that you think suitable for display,
please contact Andrew Vickers 861 895
---
HOORAH ! ! !
We ARE the
BEST Kept Large Village
in DORSET !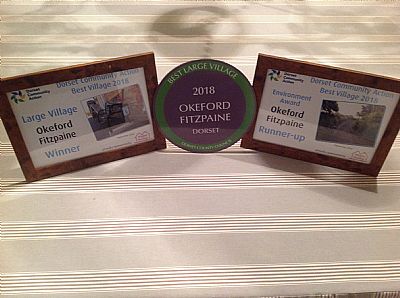 -----Original Message-----
From: Mike Wood
Sent: 25 September 2018 22:13
Subject: Fwd: Bkv
Hi all
I am very pleased and proud to announce that Okeford Fitzpaine has been awarded "The Best Large Village in Dorset 2018" presented by Dorset County Council in association with the Dorset Community Action. The event is sponsored by Magna Housing Association with over 40 villages entering the competition? This is a fantastic accolade and is as a result of a concerted effort by community volunteers and residents in presenting and keeping our village up to a very high standard. Thanks to everyone who gave their time over the past 4 months to cleaning and tidying up the village and to those who planted and maintained the flower boxes/baskets. A plaque will be installed in the centre of the village to commemorate this event. In addition we were awarded the runners up title in the Environment Award where the Little Lane Project was judged in great esteem. Congratulations to Dilys and Jeremy for their efforts in achieving this award. All in all this has been a wonderful year in recognising the Beauty of our village and the pride that has been shown by residents.
Both The Daily Echo and Radio Solent will be reporting on this event.
Mike
... and there was a Live interview on Radio Solent at 08:15 on 26th September
---
Click here
for the Results of the Village Hall Survey
---
This recently received -
An ER nurse says this is the best description of a woman having a heart attack that she has ever heard. Please read, pay attention, and share..........
---
PUBLIC CONSULTATION EVENT
This was posted on "The Parish FaceBook Page" at 1 p.m. 19 March 2020:-
Village Hall Initiative
As you may know, there is a lot happening in the Village regarding several Planning Applications that have been made to build New Houses. The Parish Council has been considering these Applications and has decided that it is a good time to consider the future of the Village Hall – at the last Council Meeting on the 6th March, the formation of a small Project Team was approved.
This Team will look at the viability and suitability of the current Hall, to serve the needs of the Village for at least the next 50 years. If it is considered that to achieve this aim, the solution is to make improvements to the Hall, or to look at other options, the Team will undertake the necessary research and consultations, to obtain the key information before making recommendations to the Council.
The team has only just been formed and therefore at this stage, we need to do the initial research before taking things forward. We will however ensure that every resident has the opportunity to give their views on what should happen, after the key issues have been identified and an action plan has been drawn up. We will work closely with Parish Council and other parties including the Village Hall committee, and ensure that progress is reported to the residents, when appropriate.
It needs to be stressed that this Team will only be making recommendations for the future of the Hall, and cannot make any decisions. The Parish Council will consider the recommendations and decide how to proceed.
There are currently 3 members of the Team – Jeremy Gartside, Andrew Vickers and Ian Berry (Lead) - and other people will be asked to join when the need arises.
---
Dorset Road Safe
launches new road safety website
Members of the public can share information on dangerous drivers, and highlight areas where they are concerned about excessive speed.
IF someone should make a report, "human nature" means that it is likely to be ignored; but if LOTS of people make similar reports, THEN it is more likely to be effective. It's the squeaky wheel that gets the oil.
Click >here<
---
Speed cameras in Dorset
Click >here<

---
Mobile speed camera locations in Dorset.

Dorset Police will be looking to catch out bad and inconsiderate drivers as part of their 'No Excuse' campaign.

Click >here< for more.

---

Defibrillator Click >here< for more

---
For "What's On" in Stur, click >here<
---
The Official Parish Council website

Click >here<

provides only statutory information

from the Parish Council and the Neighbourhood Plan

NO social or church, etc. activities shown.
---

For up-coming events in SHILLINGSTONE
Click on
"

SHILLINGSTONE

"

.
---
Neighbourhood Plan
click >here<
For development plans, maps, etc.,

click

>here<

---
Mrs Kate Harvey
Anyone who knew Mrs Kate Harvey is invited to view a message just in that is posted in the GUESTBOOK [Click Here]
---


For the next few days...
Nothing special of which we are aware.

If you know better, let us know,
so that we can post it here. For FREE !

For forthcoming events, click here,

or here.

---
HEART ATTACK !
The Village Community Group have raised funds for the provision and instllation of a life-saving Defibrillator now installed in the village. This will serve all ages in the event of a heart attack and will assist the Medical services more speedily to aid recovery from such an event.
The installation of this facility has been notified to all households in the village with simple instructions on what to do in the event of such an occurrence.
This is a vital life-support system in an area where we are distant from the emergency services, who will fully support the operation and upkeep of the defibrillator.
Should you wish to donate or raise funds for any similar cause please contact any Village Community Member or Mike Wood (860 146) mike@nutmegcottage.net
PLEASE SUPPORT US
---
This is True®
by Randy Cassingham
Stories from Our Archives ©1994-2008
Will Shill for Food
Panhandlers in Miami no longer have to find scraps of cardboard and pens to make their signs pleading for handouts. A local sign shop has donated plastic signs with begging messages — plus an advertisement for the sign shop. "We ... put them to work in a way," claims the shop owner. "While they're out there doing their thing, they're also advertising my business." He says he will pay the panhandlers a percentage of any business he gets from people who see the signs. (Reuters) ...Your task: guess which one is the bum.
Available in This is True: Book Collection Vol. 3
---
---
---
SUPERFAST BROADBAND IS HERE !
Word was out that BT Openreach had enabled the fibre optic connection to Okeford Fitzpaine on 18th Feb 2017, and BT's website connection checker revealed that, yes indeed, superfast broadband is now possible at an estimated speed for a specific connection. The actual wording was "Yes! You can get superfast BT Infinity Fibre broadband." For my phone number and address "You could get 45-64Mb Estimated download speed range".
So does this mean that we are now automatically speeded up? NO! Does this mean that as BT Openreach installed the cable that we must use BT? Also NO! Can I check today, the actual speed I could get on the speed checker? Again NO!
To make use of this facility a new, Fibre contract has to be arranged, just like when getting the old standard broadband. There is a wide choice and range of prices from many companies. Some deals are for broadband only, some add weekend and evening phone calls, some offer anytime phone calls, others add TV, mobiles etc. Prices start at lower speed ceilings, up to 16/17 Mb, increasing to up to 38,76,100,150Mb, with bells and whistles.
Your actual available speed depends on your distance from the nearest, green junction box, where the fibre optic cable ends and copper wire to your house begins. For me that is opposite the village shop. Speed decreases with distance along copper wire from that box.
Useful links are:
www.productsandservices.bt.com/products/speed-checker, to check availability and get a speed estimate. The speed checker further down the page will only check the current ADSL connection.
http://www.money.co.uk/broadband/fibre-optic-broadband-deals.htm, to see a very wide choice of providers (ISPs). Note the More button at the foot of the list for further pages. Click to the ISP website for up to date information and contact details.
Finally, if you have a good deal for your home phone, you do not have to stay with the same company for fibre broadband. It might be cheaper to mix, however it might be cheaper to match, phone and broadband from the same provider, which may or may not be your current one.
How to get it Choose an ISP and elect to get a fibre enabled connection. The ISP will probably arrange for a BT engineer to visit (though some don't) and install a replacement front cover for your main phone socket, plus supply a fibre modem and fibre compatible router, though combined modem/routers are starting to be provided. The router will be a basic model but sufficient for most users. The engineer should check your available speed, after which you can choose a contract, according to your requirement and pocket.
Bottom Line If your current Broadband satisfies your needs, there is no need to change anything. There is bags of information on line to tell you what a fibre connection can offer.
Peter Bowles
---
The Fippenny News
comes out at the beginning of each month.
If you don't already receive a copy, we can arrange delivery - just drop us a line.
Or ask Barbara:- 861 524
Or Derek:- Fippenny AT vfemail DOT net 861 979
30p a copy (collect from the Church),
or £3 a year, delivered to your door.
---
Are you new to the Village?
A very useful (and free) "Welcome" booklet to help you is available for free. Just click here and ask for it.
---
St. Andrew's Church
Service at 10:00 most Sundays
see >here< for details.
Everyone is welcome.
The Church is also open every day for private prayer - or simply somewhere to go to meditate alone, away from the cares of the world.
See also The Fippenny News for full details of services.
Jane Tapping has produced a splendid little booklet
on the history of the Church
Price £1, profit goes to Church funds.
JKTapp AT talktalk DOT net
---
Parish Footpaths
The Parish Council has a Footpaths Officer, Jeremy Gartside 860 157
---
Recycling for Charity
Old clothes (clean and bagged, please)
can be dropped off at the school.
---
Dorset Wildlife Trust
A talk once a month.
---
Don't forget to check out the "What's On" Tab for future events.
---
If you have anything you would like added to this WebSite,
just click here.
It's FREE !
---
---
Be aware !
If you click on the big ad at the top, or one of the buttons on the right or at the bottom of the screen, it takes you to an advertising site, over which I have NO control - that's why this WebSite is free. The Provider is paid "per click", so please occasionally do click on one - it#s only an ad and comits you to nothing.