Publications
(Selection)
The Knitting Woman
The Knitting Woman: ISBN 1-4208-8104-3
Foreword
I have been asked how much of the Knitting Woman is autobiographical. Hardly any of it, is the short answer. One brief fragment is drawn from life. I was a student at the School of Pharmacy, Brunswick Square, London. The Pharmacology Department was on the top floor. One miserable afternoon a woman appeared on the roof of a house not more than two-hundred yards distant. She was clutching a baby. Apart from this what appears in the novel of this incident is purely fictional.
I had the germ for the novel from Orkney many, many years ago. A woman was talked about as roaming the county's roads. I never glimpsed the woman; she too may have been a fiction.
The knitting woman's story is told by a scholar who has, through chance, crossed her path and who cannot get her out of his mind.
The knitting woman is in her mid to late twenties (possibly), without a name and who never speaks. (She may be dumb and a little hard of hearing.) Her antecedents appear in the novel but a little detective work is necessary in order to smoke them out.
The novel progresses as a sort of journey, for the knitting woman is a lady of the road. The setting is initially London and moves via Shrewsbury to West Wales. The time is between 1960 and 1980.
A picture of the narrator himself emerges as he consults with his mentor on the many issues thrown up by the Knitting Woman and her predicament. A certain David (who may be a Goliath, for the novel's alternative title is Goliath's Dream) is a traveller too and he is inextricably bound up with the main character. His dealings with the eccentric Lady S are both amusing and pathetic. David's long suffering young friend, Jimmy, strikes up a tragically short-lived relationship with a much older, more sober lady.
With The Knitting Woman I pay homage to Steinbeck's Of Mice and Men without in any way seeking to emulate the great author. I simply had in mind that work's brevity and pungency.
John Vetterlein
2005
Part I
Who is to tell the story of the Knitting Woman? I had come to no firm resolution. No matter how I tried, something stood in the way. The Knitting Woman herself stood in my way. I required a catalyst.
It was when I saw the state of David's caravan that I decided the time had come. He was depressed, which was unlike David. The floor had rotted, you see. And what can you do with a rotten floor when you're living on it? I could see what to do all right, at least I thought I could, but for David - it had entered his dreams - his nightscares, as he called them. 'I've never been a one for indoors. I'm useless when it comes to knowing what to do. To hell with it!' He walked off and left me to it. I said he could come back in a week or so: I would have it mended. But he said he was off for good, and even though I had no reason to doubt his word, I felt sure in my own mind he would return eventually.
The van was beyond towing. But there was a great deal of life left in it for all that, and it suited my purposes down to the ground, literally. I started well enough, much as I had intended, then shortly before I was nearing the end, something happened. There was now a new imperative. It was as well I had mended the floor.

Rules of Engagement

Rules of Engagement: ISBN 978-14343-7612-1
John Gothard, a student of hydraulics, takes a vacation job one summer in a private hotel close by a small Sussex village not far from the South Downs. In common with similar establishments, things are not all they seem on the surface. The Priory has all manner of problems going for it. Apart from the fact that this story takes place in one of the hottest summers of the century, and that things come to a tragic close, there is no resemblance to L P Hartleys "The Go Between".
Rules of Engagement is the first of a quartet of novels chronicling some of the events in the life of John Gothard. The second book, Two-years Two-months, looks at Gothard's immediate post-graduate years when he is required to undertake prescribed civilian duties instead of military National Service.
In Autumn Journey, the unmarried Gothard is now in his early middle-age. Latterly he has pursued an academic career in hydraulic engineering following a more active career in the field. He has a holiday cottage in the north of Britain where he spends most of his vacations. This autumn is different. Instead, quite unaccountably, he finds respite from London's academia, not at his holiday home, but in a large country house lived in by a widow and her young Down's syndrome daughter.
Finally, Lamentoso finds our subject returning to the old family house to tidy things up following the death of his aged mother. There he encounters, quite unexpectedly, his half-brother who is intent on making trouble by raking over the past. His second cousin, Jessica, also thinks she has a claim on him - an emotional one. He meets two other women who are to play an important part in his life at this stage. Once again an injection of passion ensures that things lead to tragedy.
John Vetterlein
2000 June
One
This is a true story, not that that should concern you overly since, as they say, fact can be stranger than fiction - whatever that might mean. I tend to take the view that most aphoristic statements of this sort are either overrated or downright false; as with the one about charity - true charity is without self-interest and should therefore flourish outside the home.
I was nineteen - twenty in three months time - and thinking myself to be much in love with a girl a year older than me and of different race; she a Jew, me a Gentile.
I had taken a vacation job in a small country hotel, called - ironically as it turned out - The Priory. The house was situated in some three acres of grounds just outside the village nestling close by the South Downs. I had little money; scarcely enough to pay for my return train journey in fact. I knew it would be some weeks before I could get to see my love again. For this reason, if for no other, and there were others, I felt as if I were going into exile.
It was a sultry July afternoon. The heavy atmosphere had given me a headache, and the long slow bus journey from Fordham (I had not taken the best route, I found subsequently) had done nothing to help.
Synthesis - microcosms of tragedy
Synthesis - microcosms of trgedy: ISBN 978-1-4343-7496-7 (hc)
Syntheis is set in a sort of no-man's-land where anybody can bump into more or less anybody else.
Life on the planet has gone from chaos to more chaos: It is winter. This is a city. The streets are filled for most of the time with motorized vehicles and people swarming the pavements. It is a crowded city in a crowded world where those who have taken it upon themselves to order things find it practically impossible to order anything.
Dr Maurice Wylie (a medical doctor) acknowledges all this in his mind for he is a man of high intellect. He is also a compassionate man with a nagging conscience. He therefore finds it necessary to appear optimistic on the surface, yet raging not far beneath is an anger with his fellow man for allowing the planet to fall into disrepair.
The doctor frequently has occasion to refer to his mentor, Professor Kördein. Questioned by a tribunal ostensibly set up to look into conduct in medical practices the Professor is asked to define "intelligence".
'Put your case, Professor.'
'I speak for the rat. The rat is an intelligent creature - agreed?'
'By some definition of intelligence, yes. Your definition, please, Professor.'
'Adaptable, the rat is for sure. We - the human race - have stepped outside that definition, or, rather, a footnote is necessary.'
'Supply it for us.'
'Human intelligence. That which we must possess in order to define it.'
'Cunning, then?'
'Not quite. The rat has cunning. The rat, however, has not disowned its tail. It sees a clear advantage to running on all four legs. In movement of the body it far outplays us - most animals do. The rat is able to climb all but the smoothest vertical surfaces. If the rat had wings it would show the agility of the raven.'
'What is the case you are making, Professor Kördein?'
'Simply, we, who have disowned our tails and appear to prefer to walk upright on our hind legs have lost the entitlement to be called upright. We have brought ourselves into disrepute through our selfish, arrogant behaviour. We have rendered the planet almost unfit to live upon. Whilst our ingenuity knows no bounds, our compassion is strictly circumscribed.'
'This is dangerous stuff to be passing on to your students, Professor. Hearing adjourned.'
First published in 2000, Synthesis was John Vetterlein's fourteenth full-scale novel. By no means his longest (a mere 176 pages in the present hardback edition) it embraces a wider canvas than any of his previous works and is multi-layered (the author). It even anticipates—in a canny way, and as the cover illustration might suggest—the events of September 11th 2001. The novel is a tapestry rich in characters and circumstance.
Richard Helmnn (2008)
See: Comment (2014)

From Part IV: The Transit Camp:
The wind had got up and the walls of the tent began to flap noisily.
'I don't think we can hope for much from that quarter. As a race we have abandoned all the tenets given to us. The nuclear weapon was the last straw, I would have said.'
'But we haven't used it. Perhaps if we had.'
'It has been used, as a weapon...'
'Not as a deterrent, though. As a deterrent it is supposed to work. So, why haven't they used it?'
'Why ask me?'
'You are intelligence. Intelligence is the nerve structure for the deployment of military strategy. You have let us down.'
'I?'
'Not you alone, your organization. We thought you were above corruption. When all is corrupt, what place is there for the honest soldier? We have been duped. We are all fools, all of us.'

Garreg wen Revisited & Other Stories
Garreg wen Revisited & Other Stories: ISBN 9-781-4343-9487-3
Foreword
Many of the stories appearing in this collection were published privately in 1996 under the title Non Tractus. A further five volumes of short stories followed which were likewise distributed through private subscription.
With the present volume (for general sale) some additional material has been added and so I have decided to call the book Garreg wen Revisited.
Readers familiar with the Carneddau in North Wales may have identified, until quite recently, the ruin bearing the name Garreg wen, not far from the dam at Llyn Cowlyd. (I am reliably informed that the building has been demolished since it was supposed to present a safety hazard!) I lived on and off from 1965 to 1974 at Hafod y rhiw close by Llyn Eigiau in the adjacent valley.
John Vetterlein
Rousay
Orkney
October 2009
List of titles
A Day in Autumn
Celia Currendale
Cordless
Doppelgänger
Fallen Arches
Garreg wen Revisited
A Potted History of Harcourt Bonniface
Henrietta
Isthmus into Descent
Communications
Quonsay
Lady Baldock-Symington
The Fate of Mr Morrissey?
Non Tractus
A Sporran for Your Thoughts
To Packham's for the Groceries
Juliet
René
Chaos Theory
The Cosmos on Trial
The Organist of St. Noaks by the Steeple
The Therapists
The Trials of Rosemary Frimley
Uncle Will
Waiting
Black Hole
Shaky Bridge
The Merry Dancers
Lady Gray-Wellar
Stampedes—a storey for our age
The Slave Butler
An Army Man
The Mother-of-three
The Final Act
An Army Man
Stan changed his name to Gregg a few months before enlisting for the army.
'Why did you do that, Stan?'
'Gregg—please. Because it goes better with my image.'
There are Stans in the army, as we well know. I knew a Stan who went into the Royal Engineers, and a damn good job he did there greasing equipment before it was "shipped" abroad for duty in theatre. In a totally illogical way, I find it easier to associate Stan with a grease gun than I could Gregg. And so what had Gregg in mind as an image? Don't ask him, instead delve imaginatively into his thinking.
"Gregg, where do you want to be in the army? What rank—what trade?"
Gregg wanted to rise in the ranks and have command over men. A captain of the infantry would do for a start.
Gregg was eighteen when he enlisted, and within two years he was in a part of the world with colleagues obeying orders.
'You just get on and do it, Gregg. Ask no questions . . .'
'But initiative, man! One has to show initiative where the ground is changing under your feet all the time.'
'Sure, but the guys in charge know best.'
'Like hell they do.'
'Two important aspects of your training, Gregg. First, rid yourself of sentiment. Second, kill with pinpoint accuracy.'
'Will do—have done.'
Ever heard of saturation? Try saturation fire—saturation bombing. It's like pouring Harpic over the draining board—kills the bastards outright.
The day Gregg met his maker was just like any other day. The sun had risen and nobody gave a second thought to it. Another day. The score would alter—corpses on both sides. There was a sort of dignity in it, notching up your own personal count of dead bastards. You could do that in the infantry—some of the time at least.
Phil, who went down with Gregg on that fatal day, had remarked the previous evening. 'These bloody machines have the last laugh, you know.'
'What are you on about, Phil?'
'You'll see, they'll bring in air support—air support they call it! Takes all that precious initiative of yours away from us, Gregg. Bang, crash and it's all over.'
'That's the way it's done.'
'Don't I bloody well know it. I reckon our trade is getting blown to bits.'
'Shut up, man, you'll have us all on the rack at this rate. You're seeing black—it'll pass, you'll see.'
But Phil persisted.
'Have you ever entertained second thoughts?'
'Who's she?' (A collective guffaw went up.)
All this filtered through Gregg's mind as they set out on the following day's mission.
'Here they come!'
The jets swooped low with a scream and a roar that "lit" the rugged terrain all around. In the din none of the company was aware of the bolt that was about to strike from the rear. It was over in a trice—all of Gregg's ambitions met on the explosive instant. Twenty-one years from fertilization to extinction—a short journey from the wet and softness of the womb to this unutterable carnage meted out from the air and displayed on a floor of parched, igneous rock.
The report into the disaster was filed under "Incident of friendly fire".
SAWDUST: being a collection of short stories
Sawdust (contents)
Miss Alport
Columbine
The Designer
Across Frontiers
Mrs Surple's Secret
The Road
The Promenade
Martha's Day
A Hollow Cause?
Gravity
The Guardians
Friends in the Family
Ending the world in 90 minutes time...
Cradle to Grave
Brief Encounter - with apologies to you know who
The book signing
Gift of Summer
The Running Sore
Two Rivers
Chief of Staff
Mental Arithmetic
Metamorphosis
The Girl in the Sack
Nicola & Samantha
The Distance Between
The Girl in the Sack
As I watched a moth dancing in a late summer evening, first this way then that, I was forced to reflect upon the arbitrariness of everything. The moth, in its aimless flight (for, for the life of me its purpose, if it had one, could only be a fleeting one at most), spoke a greater wisdom, a greater truth to me than all the pontificators from our own species wishing to find a reason for things, and for life in particular.
I was put in mind of a gentleman of my acquaintance (a friend, you could argue), many years my senior, who wore a dog collar.
'I see the workings and purpose of our Lord all about me.'
I had to agree that I saw the workings all right but not the hand behind it all, to which he retorted 'I would find it very hard to believe in God, even if I were to define Him as the devine force for creation, if I had not seen what is sufficinet verification for me in the person of Jesus Christ.'
I was by now completely lost. Had my friend evidence of Christ in the flesh? I would have loved to ask more; for example, how much of the New Testament is one to take in the literal sense?
But I am wandering from the point of this short tale. (There is at least a purpose of sorts here, you understand.)
I had been asked to stand in for a local press photographer at a local school sports day. I was a bit apprehensive since these days one is in danger of being branded a paedophile if caught photographing children, particularly young children. Perhaps it was this thought, lurking at the back of my mind, that caused me to fall in love with one of the competitors, namely a girl of about twelve years of age.
It was an overcast morning in late June. I had arrived at the venue—a school playing field—in plenty of time to assess the conditions, for I took my photography very seriously. I had with me two cameras, both modern digitals, one a single-lens reflex the other a high specification beast with a tip-top lens and powerful optical zoom.
The light was poor and the cloud threatened at times to empty its contents onto the neat, freshly laundered grass. The events were due to commence at 10 30 am, and having arrived at that time without there being any sign of activity, I wandered into the school. (I should point that I was known to the staff and so my entry was not challenged.)
I was relieved to see the corridor alive with young people, all dressed for the occasion in shorts and colourful tops. I signalled to one of the teachers that they needed to get on since the heavens looked in danger of precipitating wetness at any moment.
'Hold the door, please, Mr . . .'
The children filed past me into the open air. I smiled, passing the odd remark on the lines that they should have a good time, when I caught the eye of this girl who looked to be older than the rest by at least a year or so. She was tall and slender with her fine, auburn hair swept back and held tight in a clasp. This accentuated the form of her neck and shoulders to a remarkable degree. There would have been about fifty children, this being a small, rural school.
Outside I at once identified my "queen" at the far end of the field close to the Tannoy. She stood head and shoulders above the rest—literally. True to my sense of professional conduct and expertise, I kept my photographic pursuits on course for the assignment I had been set. All went well, as smooth as clockwork as they say (though when you look at the variety and intricacies of clock mechanisms from the day the stupid aphorism was coined I reckon clocks ran less than smoothly, mostly.)
It occurred to me, as the various events unfolded, that all this was in violation of the present-day obsession with safety—jumping (high, long and low), obstacle races, egg-and-spoon (with one's eyes on the egg in the spoon rather than where each foot progressed), three-legged races (with paired ankles lashed together) and so on, but most pertinently the, sack race. But this poignancy was yet to manifest itself.
We broke for lunch at around half-past-noon, the children enjoying packed lunches in the marquee, whilst I joined a group of parent onlookers on the low benches brought out from the gym to serve as seating for visitors. By now the weather had improved, the sun breaking through at intervals and providing ideal conditions for the horseflies (clegs in this part of the world) to become active, so active in fact that they were to play an important part in the ensuing drama.
Phase Two of the day's sporting activities commenced promptly at one forty-five. I was surprised to see the children emerge from the tent wearing tracksuits in some cases, including my lassie. She appeared no less elegant but with her legs covered one had only an inkling of her fine attributes at lower latitudes. I was told subsequently that this extra covering had been suggested in order to frustrate the clegs.
The events on the field (and in the playground) had been devised in the form of a mini-Olympics with the three houses (teams) competing against one another, all houses being named after plants or flowers (I can imagine some of the boys would have balked at this), thus: Foxglove (red); Lilac (blue) and Laburnam (yellow). The pupils wore sashes of the appropriate colour.
We were about halfway through the proceedings having not long started the sack races. It was then that I heard her name called for the first time 'Come on Alicia.'
So, Alicia was my girl!
The younger ones had completed their sack races and now it was the turn of the seniors.
Again 'Come on Alicia.'
I watched the events unfold in slow motion with the sense of fate that had accompanied me through life. Due to her height Alicia had been given a full-size sack that was clearly too voluminous. She had difficulties from the start but then, about halfway along the track, she fell. Others had fallen throughout the course of the day as indeed some had fallen during the sack race itself.
'Come on Alicia.'
But the girl remained on the ground, clearly in difficulties.
Instinctively I ran over to the stricken girl arriving at her side at the same time as a young woman, who proved to be her mother.
'What's the matter, Alicia, are you hurt?'
Alicia complained of a severe pain in her left ankle. I urged everybody to keep calm and on no account to move the girl. I explained that I had experience in first-aid and so with the help of one of the male teachers we eased Alicia from the sack so that I could inspect her ankle.
By now a small "crowd" had gathered round.
'Well?' asked the mother.
I replied that I thought it only a severe sprain but that it was possible she had torn a ligament or cartilage.
'She needs to have the ankle x-rayed,' I said, peering up at the mother, 'have you a car?'
The mother explained that she had come to the ground in a friend's car.
'In that case we will go in mine,' I said emphatically.
Alicia was supported by two strong adults to my estate car in the nearby car park.
We arrived at the hospital at close to 4 pm. By 4.45 we had learned that indeed Alicia had torn cartilage in the ankle region. She appeared shortly flanked by two nurses, her left ankle swathed in bandages. We were handed a pair of crutches. Outside the hospital a physiotherapist instructed Alicia in the use of the crutches and other matters and then helped us to get the girl back into my car.
Alicia's mother, Heather, was an attractive woman in her own right. She explained to me on the journey to her flat that she was a single-parent mother and that Alicia was her only child.
I was relieved to find the flat on the ground floor. Throughout the day's events I had not more than a dozen or so words from Alicia herself.
On leaving, Heather thanked me profusely.
'I should like to thank you in a more constructive way, Mr. . .'
'You may. The name is Trefor, incidentally.'
Maximilian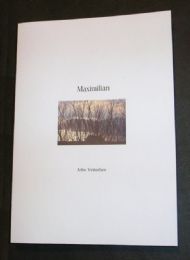 An old lady, approaching her ninetieth year, is lying in her bed in the downstairs room of her house. The bed was moved downstairs when it became obvious her mobility had ebbed to a painful shuffle on a walking frame. The stairs had long been a barrier separating the house into two regions. The last time she made the journey from one region to the other, from top to bottom, she had done it, literally, on her bottom, easing herself down one step at a time. The ordeal had been so great, she had remained there, downstairs that is. It was easier to leave her there. Her meals are brought to her in the cold, cheerless backroom (an improvised bedroom) by a lady who comes in every day at about lunch-time. Her son—her only surviving child, she'd had no daughters, unfortunately—lives some distance away, and is preparing to move in with his mother now that her days are strictly numbered.
Prologue
The story is set in Britain from about the time of the outbreak of World War Two through to a decade or so after that tragic phenomenon.
Young Richard is the product of a perfect union, or so it seemed to the child. But his father, Charles, has a younger brother, Max, who dotes on the boy's mother. Eleanor, as pure as snow, is a devoted wife and sees Max only as an amiable young man—or does she?
Charles is killed on active service abroad. Max, with poor eyesight, plays his part on the Home Front in the Ambulance Service and is never quite able to claim his prize. Richard is always at the centre of things. A gifted boy, he is able to amuse people through troubled times by his remarkable dexterity on the pianoforte.
One
This is the story of a man for whom advantage knew no kelter. It could also be described as a life of bad luck and misappropriation.
The Cicerone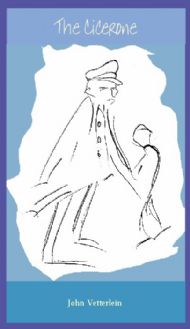 The Cicerone is John Vetterlein's most complex novel and one of his longest, next to Plas Rhyd Coch and Rhona.
At first the parameters appear well set, even a date is given for the commencement of the book, which is unusual for this author. The train, upon which most the action takes place, is no ordinary express (speed is not of the essence here—the very opposite, perhaps). Paradox, an essential theme of all Vetterlein's work (hence the motto: non est, nisi est), is at the centre of the book's characters and apparatus.
Asked what the work is about, the author said by way of reply: 'What is anything about? For "about" implies a reason for things, or does it? I am simply exploring a range of human emotions and interrelationships in a shared and somewhat confined environment, without in any way wishing to emulate "Big Brother"! I can best answer your question with one of my aphorisms: travelling through the mind is the art of staying put.'
As we journey through the book so the initial signposts become blurred. It is a disorienting experience, even though the author's aim (according to him) was for the opposite effect. 'I ask people to hold on to their sense of normality. They are going to need it if they are to survive the next fifty years on this planet. My book does not seek to disorient but neither does it attempt to gloss over the problems that face us as a result of our abuse of the planet.'
As with Syntheis, The Cicerone is multilayered. You may find yourself wishing to return to the previous paragraph (or two) as you read forward simply because as the narrative unfolds, so it hearkens back, and each time at a slightly different level of experience.
The Proposition
We are all capable of compassion; we are all capable of committing atrocities. The potential to be a danger to our fellows and to ourselves is always there lurking just beneath the surface (in the subconscious). It all comes down to the question of control, how we discipline our behaviour throughout life. The make or break is a fine divide.
Part I
Introducing the Cicerone
Victor Lane is no ordinary Cicerone, no ordinary guide. No ordinary tourist operator would have employed him and Victor would not offer his services to just any old tour operator. The Orient Express could have been honoured to have him aboard, but that great institution no longer operates. If you were to have been travelling on the Trans Siberian Railroad with a solar eclipse as your destination, then even that might not tax the ingenuity of Victor Lane.
When he steps aboard the train at approximately half-past two on Tuesday afternoon of August the 15th 1998, Victor is carrying only a medium-sized holdall; few see him, even fewer take much notice of him. He could have been just another passenger, a member of the crew—just about anybody. There is nothing remarkable in his appearance either, apart from his smart clothes, clothes that would hardly suggest the imminence of Arctic frosts.
He slips aboard as if it were second nature to him (which it is), his hand takes hold of the support rail as if guided by magnetic forces.
Victor glides along the external walkway to his quarters.
Hugo Monkton is there to greet him.
'Welcome aboard, old friend.'
Victor smiles.
'You are looking well, Hugo.'
'And refreshed, don't forget to mention that, it's important.'
'It is important. If you say so, I have no doubt you are right, as always.'
'That extremity of condition is yours, friend.'
'And if you persist in this manner, Hugo, I'll have you struck off my list of friends. Is there any tea made?'
'What do you think?'
'I warned you.'
'And so you did. Forgive my levity. It's the thought, you know. The commencement of another season. It does this to me.'
'So I've noticed.' Victor glances quickly round the compartment. 'The tea will be welcome,' he says insistently.
Victor removes his blazer. His white, immaculately ironed shirt glistens. Were the sun to catch it the result could be blinding in its effect. Hugo's attire, by contrast, is drab. Of the two men Hugo may be the older, but if this is so it cannot be by more than a year or so. They are both of that indeterminate age, sitting somewhere between thirty-something and thirty-something else.
'Somebody was asking for you earlier,' says Hugo, tending the tea mugs. 'A nice looking kid.'
Victor looks attentive at first, then picking up his blazer again and brushing it delicately with a clothes brush, lays it to rest on a the back of a small foldable, upright wooden chair.
'Well, that's what we are here for.'
'To comfort and confide. I'd second that.'
'You were saying . . .'
'She was a nice looking kid, yes. And so she was.'
'And?'
'You weren't here . . .'
'No.'
'She'll be back. Don't worry, they usually come back.'
Victor steps across the compartment. He removes a packet, a large brown folder from a deep shelf that is partitioned into miniature cubicles each with a label to it.
'There's plenty in there too. I don't know why we can't go with the times . . .'
'There, there Hugo, we all know what you feel about that one. There are no times here, just things to do. Here, catch!'
Rhona (Subtitled: In Search of Rhona).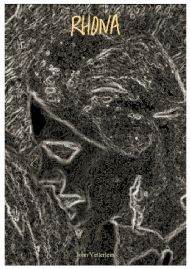 This is an account of Guy Weekes, born on Guy Fawkes day and named Guy in consequence. His father, unable to reconcile a strong fetish, hangs himself when Guy is a young lad and the mother follows a natural death in her grief shortly afterwards.
The novel traverses a number of years and takes the reader to lands near, and not so far, as Weekes attempts to find a grail in the form of Rhona, a mythical figure conjured out of his imagination.
A feature of Vetterlein's work is that certain characters turn up in disparate novels. Dr Jack and Staff Nurse Canna are two such examples (Jack—by the Women who knew Him.)
Preamble
A church bell is sounding its dry, thin tone across the northern town of ____. The early morning, in a first plumage of autumn light, is still, the traffic has yet to stir. As if to mirror the stillness a man stands motionless at the edge of the square. Shortly he walks slowly towards the centre of the square. He pauses and looks up into the sky. He pauses for a very short time, then continues his way across the square and into a side road. We may follow him along the narrow street. We see that his gait is slow and wearisome. He stoops a little forward making his figure appear shorter than it actually is. His hair is thinning and greying at the temples into the ample growth of an unkempt beard. His clothes are of a piece, incidental really. When the church bell stops we may look back, momentarily: and then, as we look again up the street, we find the man has vanished from sight. The fragment of human history has been laid.
Part the First
The earliest memories I have—positive sightings, you might say—are of snow. Snow falling. Snow, there, in the dawn, waiting—waiting for me. I had a passion for snow. I suppose most children like snow. Snow was different then, we hadn't quite learned how to treat it the way we do today, in order to keep the wheels of civilization turning. Snow is just one of the innumerable casualties of living in the technology infested world we have built for ourselves. We think it better the way it is now, safer and more convenient. But I differ from this view. "The machines we have made, have made a hell."
Things have moved on; moved on so fast as to make me feel what I have to say about my early life will make little or no sense to people born twenty or so years after me, let alone the babes as of now. Things have changed yet, for all that, certain things remain unchanged, and pain is pain no matter the age, no matter the cause. I am tempted to carry on, therefore, and to say just as the normal state for man is to be at war with himself, and with others, so it is that a comfortable life is as far from a fulfilled life as is a likeness of chalk to liquorice.
I find it interesting that although we have relegated morality to a theoretical concept, arguments still arise on the political agenda for debating such issues as arms sales. It shows (or perhaps one has justification for hope at least) that something still lurks in the way of conscience; so long as we remember that the world of commerce and exchange is, after all, only the track upon which runs the locomotive we call life.

Braich Du
Your first impression of the Braich Du Hotel, as you round the corner of the road on your southbound journey, will be how appropriately it is named. That is, if you have the slightest smattering of the Welsh language, and you should since you are, after all, in the land of Wales. On an average, sensible day, when the mists swirl down into the valley from the mountain sides, this can be a gloomy corner. Gloomier still down in the village below the road. And once, within the span of this century, it would have been a place of industry; and the hillsides betray this industry with its slate spoil. They will have you acknowledge a debt to another kind of industry today—tourism: slate for tourism—a straight swap? The slate would have covered the roof of your house (were you fortunate enough to have one); now the tourists (so we are told) help fill your belly. But the slate spoil has been landscaped, and so the heart of a rural way of life is put on display, not as itself so much but as a mural, a backdrop to a mobile, oil guzzling age.

Rhona at Last?
Weekes frowned, he hadn't thought of that. If he got into the Country, would he be allowed to leave? Perhaps he should have said Australia instead. The grass twirled between his lips, then he took it out of his mouth and threw it away with a measure of disgust as if it were the grass's fault that he had been snared into this line of conversation, wanting to impress the girl no doubt. There was a measure of self-disgust, it wasn't all the fault of the grass. Brenda reclined herself back onto the grass with her hands clasped behind her head as before. Weekes noted this and thought to himself that there was a measure of confidence in the girl; and this posture - somehow more in keeping with that of a male than that of a girl.
'Perhaps you know somebody there.' It was put as a half-question. Weekes lay down next to her. He looked up into the blue sky. He might know somebody somewhere; somewhere out there existed his compliment, of that he was sure .
'Yes.'
'Who is she then?'
Who was she indeed? 'Rhona,' said Weekes, and he glanced at Brenda's profile and wondered if she could have been Rhona. But before long he found himself constructing Rhona as a cousin who just might have gone abroad a few years back.
'You must have been very fond of her.'
This time Weekes made no reply.
'I see . . .' Brenda said, after which they were both silent. A little while later Weekes said, with a note of resignation in his voice, 'O well, anyway, I'll not be sticking around here too long . . .' And there he broke off, as if through some external agency, fate, having taken a hand, listening in as it were. Weekes said no more on the topic and turned to relish the girl in silence; for relish her he did, just for a small space in that infinity we call time.

Lath & Plaster - a novel.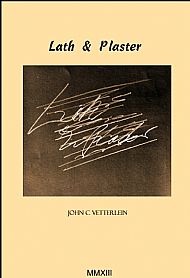 Lath & Plaster (A child's history of the war.)
It is not what we get paid for that matters, it is what we do.
Prelude
The Luck of the Draw
The world we have all been born into
is no haven, on the contrary,
it is the theatre for conflict and competition,
where species vie for position and resources,
and within species the lust for power and influence
leads to brutality, destruction and slaughter,
where so-called intelligent individuals
connive, plot and plunder
in search of self-aggrandisement,
creating disorder - a total denial of purpose.
Any sense of haven is illusory,
a construct from the minds of artists and idealists;
religions are mere impostural diversions
from the truth: the truth of the matter is
that we are, in once sense, all born equal
yet in another, at total variance with each other,
and how we fare through life's short spasm
falls to the luck of the draw.
Scene one
'When did the world begin?'
The world? What world exactly?
'My world. The life experience for me—when did it begin?'
The answer to that only you know, my son.
Scene two
November, a suburb of greater London east of the great metropolis, the year is 1934. A child is born. It is a good birth, the mother comes through her ordeal with minimal discomfort. The child appears healthy, of fine skin texture, jet black hair and close to 7 lb in weight.
'It is a boy, Mrs Poynder!'
The mother remembers those four, short words spoken by the nurse for the remainder of her life; and her life is to be a long one: she dies fifty-seven years later in her eighty-seventh year. She will recall also, as the mood takes her, the short journey home, for the day is cold with a sprinkling of snow flakes falling like confetti upon her shawled burden. As to her own name? Cynthia, Rebecca, Poynder (nee Sanders). Nice enough, if a little fussy. Mrs Poynder will have to do.
'Welcome home, Mrs Poynder.;
Scene three
I struggle to recall the flavour of my mother's milk. Eleven years later, when my sister is born (after the war) I ask my mother for a taste of the milk she feeds to Anthea from her breasts. She accedes to my request. That sharing with my sister (who was soon to die from natural causes) of my mother's milk has bedded in my brain with an intensity it is impossible to define. That particular struggle is over. As for the rest?
Scene four
'This world into which I have been born is harsh. We get dumped here and take our chances. For millions there is no prospect of survival. Do they then experience the eternal life that the religious pontificators rabbit on about?'
Why ask me?
'Where else should I turn for an answer?'
Good question. Again, no simple answer.
'I shall go on asking questions until I die.'
You do that.
Scene five
Halcyon days versus nightmare nights, the concoction for establishing life's parameters. I question whether the time in the womb follows the diurnal course of sleep and wakefulness. The wakened state is a presumption on conspicuousness. Initially, for the early child the experience is all engulfing. Move on.
Chapter One
Halcyon days versus nightmare nights.
(Publication: late 2015)
(All cover designs by the author.)
---