YOU DON'T HAVE TO PAY TO READ OR ACCESS THIS SITE
'After you have read it all...you'll quickly understand why.'
Website Of Actor Neil Welton
(Simon Templar 1997-2009) "Irresistible to all women...even Her Majesty The Queen!" 'WELCOME TO THE WEBSITE
OF DR. NEIL WELTON BA MA
' 📱 If you'd like to 'Book An Appointment' click Contact Neil 🏥
Dr. Welton Is On Call
And Surgery Is Closed At Moment 🎓 Education: Cardiff University and also Oxford University Dr. Welton is a practicing and
fully qualified Metaphysician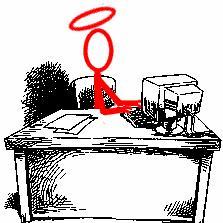 What to do when Surgery is closed and Dr. Welton is away
To choose date and time for Appointment - press Calendar To book an Online Consultation - please press Contact Neil If you need Emergency Counselling - click Facebook Pages If you need Psychotherapy please press on Twitter Tweets If you need laughing gas dose please press Blogspot Posts If you would like it 'much more regularly' try Daily Briefing If you'd like to 'pop something up it' click Post Up Message If you'd like to read My Case History - click A Life Timeline To read the very latest policy ideas - press on Useful Links If you'd like to hear this message again - press on Refresh _______________________________________________
Neil Welton
was once
Simon Templar
in
The Saint Returns
. The Saint Returns ran from 2008 to 2009. In it Dr. Welton reprised the role which he played between 1997 and 1998. "Simon Templar is 'a good natured gallant fellow'. Smooth, suave, sophisticated while 'blessed with boyish good looks' and humour, he often makes blistering asides and off the cuff remarks. Templar breaks social conventions and lives outside the law and yet - to the astonishment and despair of his enemies - he always manages to emerge unscathed from his adventures (with his lady friend). It's predictable. It's corny. It's hackneyed. But who cares? Especially with the good doctor in the lead role. Indeed who better to play new Simon Templar than Welton?" ('Critics Choice', 1997).
(Neil was the new Saint for the 90s | Promo Photo ©1997) "Hi loner. You've no friends. Wherever you go nobody likes you. A one man band. Nobody even knows anything about you, how you earnt all your money, or where you've come from. Only thing we do know about you is that you have a habit of turning up places and after a while you disappear. In many ways you are 'the ultimate outsider' Simon, who is dangerous, unprincipled, untrustworthy, 'shady', morally questionable - indeed nobody even knows what side of the law you are on! Your relationship with the truth and reality is also bewildering." "Confusing...isn't it?" replied Templar. Over the decades Neil has made many public appearances as The Saint. Most notably during EU Referendum in 2016. As a result Neil has had the opportunity to meet members of The Royal Family, Prime Ministers, countless celebrities and, of course, the odd Archbishop or two. Would you like The Saint to appear at your next party or social gathering?
Complete with his iconic Jaguar car
.
The Saint Is For Hire
. "What a marvellous car," added Templar. "I have always wanted to take a spin in one of these. Does it take petrol or diesel?" "Just shut it and get in it," said a panicking Mr Farquhar. "Come, come, Mr Farquhar, I'd much prefer to travel in the front passenger seat rather than in the boot. I have got my public image to consider," replied Templar. "Just get in the boot," demanded Farquhar. "For you are heading for the same destination regardless. It's the end of the road for you Templar and all of your interference."
The Saint Returns
was written by
Leslie Charteris
in 1968.
The Saint Returns (2008)
Episode 1 - Back Down To Earth I was bungled into a darkened room and my blindfold was removed. I gestured to my wrists in the belief they would be untied. "Would you mind awfully? It is hurting a little," I said. Suddenly a sharpened stick was rammed into my ribcage. "Shut it!" I was getting that impression that this 'welcoming committee' was not so welcoming. In front of me was the fat man in sunglasses who was sitting behind a large desk. The large desk was no doubt making up for 'an inadequacy' in other aspects of his life. "So we finally meet again," he said. My pulse quickened. For I couldn't recognise him. Hidden as he was in plain sight. Now was he somebody I had previously 'dealt with' on my mission abroad? Was he the deranged relative of someone who I had crossed swords with in the past? Was he an enraged husband or a jealous boyfriend? The less said about that latter matter the better. Especially at this time. He then spoke and I found that this mystery had only just begun.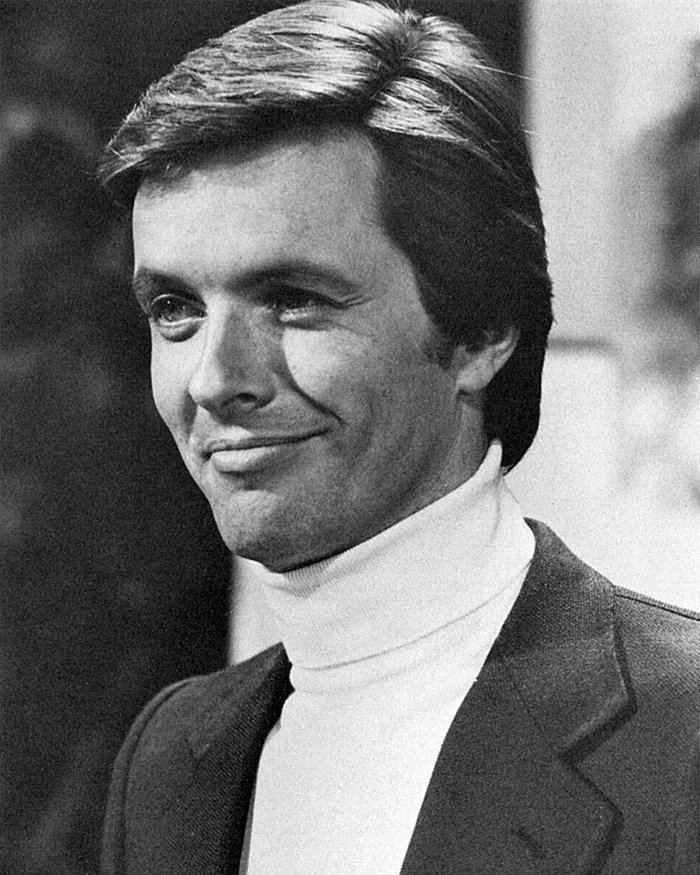 (Neil Welton succeeded Ian Ogilvy in the classic TV role) "You're rumoured to have been Blessed by The Heavens. Blessed by Angels themselves. Quite unsurprisingly you were quickly sent back to Earth. For what is left of your reputation goes before you. Arrogant, deluded and high handed. Aloof, smug and wise cracker to boot. You will meddle in my plan for world domination no more. Your game is up. You troublesome soul. You interfering idiot. You meddlesome maverick. For is it not the mysterious and elusive Templar? Simon Templar?"
Title Sequence
.
(Neil saves Princess Margarita in episode 'King's Ransom'. As result grateful King Mumbo sponsors Simon's new jet. Episode famous for Templar's first ever inter-racial kiss.) Neil's 1990's Saint not only had a car but also private jet. To fit in with the 90's he was also "more in touch with his feminine side", 'liked to cook' and 'had cat called Martha'. In Episode Seven 'Concerto For A Dead Man' Neil not only had the opportunity to show off his skills as a pianist, but also as an accomplished skier, equestrian and a swimmer. On leaving role Neil was even touted as
next James Bond
. _______________________________________________ 📟
Breaking News Pager
For The Patients Of Dr Neil Welton
Thursday 31st August 2023:
That
'Main Title Theme' From 'The Saint Returns'
has recently been 'digitally remastered' and it's the best sounding yet. Quite hard to believe it was recorded in just one take. Extraordinary! Just click the link to hear digital remaster of 2008 original. (Time: 9.00pm).
Wednesday 30th August 2023:
Visit '
Neil's Fan Zone
' and learn what Neil's fans think. Scroll Link. (Time: 12.00pm).
Sunday 25th June 2023:
Simon Templar (Neil Welton) has revealed how '
to woo ladies
'. Scroll Link. (Time: 6.00pm).
Friday 12th May 2023:
I'm often asked whether 'The Saint Returns' will be returning. The answer to question is "No". It's nice of you to ask but I'm far too old. (Time: 3.00pm).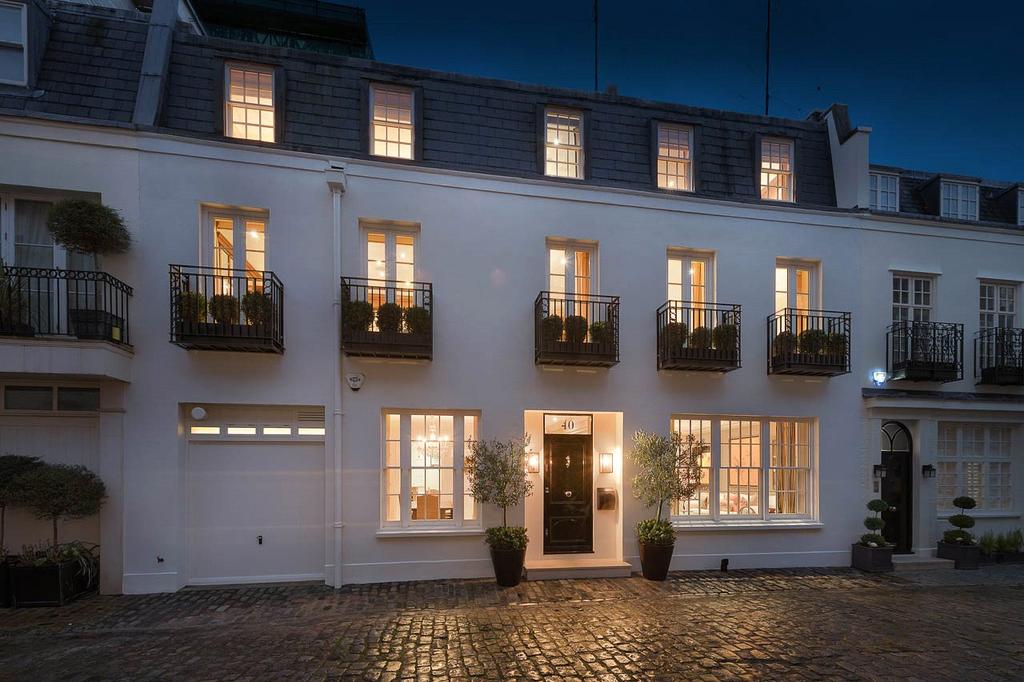 (Cameras not returning to
36 Eaton Mews North Belgravia
. However I realise how much this will upset my lovely fans. Indeed
just watch this
to see how 'obsessed' my fans are.)
Friday 12th May 2023:
Today we shall see continuing that ancient
Eton Versus Harrow Cricket Match
at Lords. A big row erupted when
Stephen Fry suggested
getting rid of it along with the
Oxford Versus Cambridge Cricket Match
. A case of common sense prevailing. I wasn't bowled over by this idea. It was just not cricket and I was left stumped by it. Both cricket events will now be continuing until 2027 at least (read the
20th March
entry below). (Time: 1.30pm).
Friday 12th May 2023:
I was simply astonished to discover
Graham Smith of Republic had been arrested
. My sparring partner from fifteen years ago did not deserve that. Even though I once told him he should be arrested and thrown in The Tower of London - little did I know they would try to do it. This is a Constitutional Monarchy not a Franco style dictatorship! Graham doesn't seem the sort to be involved in criminal acts and he has spent about twenty years modernising and professionalising Republic. Why do all that to throw it all away with criminal acts? I also know his 'predecessors going back forty years' would agree. You should not allow people to hold an official protest and then arrest all organisers when they arrive. "Naughty, naughty" said The Saint. I've written to Graham to just express my concern, to offer him my support and to provide character reference. Man who lives in huge mansion and does jigsaw puzzles shouldn't be arrested. Nor should scruff bags who cannot make sound coherent arguments. All assuming, of course, they haven't done anything illegal (Time: 1.00pm)
Thursday 4th May 2023:
Two days ago a neighbour put up some street bunting for
The Coronation
. Now they're all at it! However I've a surprise up my sleeve. (Time: 7.30am).
(I will shock neighbours with
'Coronation May Pole Dance'
once I have assembled
The May Pole
in my front garden.)
Wednesday 3rd May 2023:
Methinks we should sing
Land Of A Thousand Dances
for Coronation. (Time: 10.30pm).
Wednesday 3rd May 2023:
I've just been down to Doily Wood to pick some beautiful bluebells. Believe it or not but woodland is on outskirts of London. (Time: 6.45pm).
Wednesday 3rd May 2023:
What better way to start The Coronation than by seeing big
Rainbow
. Sign of things to come? Oh, by the way, the photo below is not the rainbow I've just seen. It is rainbow on CD cover. (Time: 4.44pm).
(Sadly Doily Wood did not make
'Top Ten Bluebell Woods'
)
(
Rainbow
has important religious and theological meaning)
Monday 1st May 2023:
The Doctor wakes up late morning and finds himself humming a tune he could not remember the title of. After two hours he remembers it's
The Twelfth Of Never
. Most appropriate he thinks! Personally speaking Dr Neil also likes
From May To December
. (Time: 9.33am)
Sunday 30th April 2023:
Kelvin MacKenzie was just on GB News and he has said the following: "One of the problems with our Brexit is this. In past it was 'employers choosing the employees'. Now we've the 'employees choosing their employers'." Sounds more like a great benefit of Brexit to Dr Neil! Indeed Neil is often asked to appear on
GB News
. Most probably as his personal views are so outlandish and outrageous they make him far more sinner than The Saint. Especially in today's "sensitive" climate. (Time: 10.42am).
Saturday 29th April 2023:
Talking of a "sensitive" climate we have been hearing lots about climate change recently. Apparently 'the children and grandchildren will all die'! Let it be 'lesson' to all politicians. We should've had lots more delivery and far less talk. Now it looks like:
'The Sun Ain't Gonna Shine Anymore'
. Funny that. Indeed "the wages of sin is death" and if you choose sin, well, what can be done for you? What do you think will happen? (Time: 10.10pm).
Saturday 22nd April 2023:
Dr. often receives e-mails from The Saint Fans asking for "anecdotes and memories" from The Saint Returns. Neil's funniest memory was when cash strapped producers were so desperate to get sponsorship they even considered old
Pearl And Dean
. (Time: 1.11pm)
Thursday 20th April 2023:
Dr Welton has been reminiscing about his
time editing magazines
at school and university. Especially how his school's late
1980's 'Nimbus' Computer
taught him the importance of delegating. (Time: 6.00am).
(The Nimbus Computer always crashed at crucial moment)
Tuesday 18th April 2023:
My local shop has started to sell party food for Coronation like these cakes (Time: 7.30pm)
(Dr Welton has always been "naughty but nice". Especially when it comes to cakes. He therefore thinks we must start celebrations early - so we can eat more cakes. Very nice!)
Saturday 15th April 2023:
Container company Tupperware has announced
'it is running out of cash'
. (Time: 9.24am).
(Dr Welton is concerned iconic classic brand could go bust. Will Neil's kitchen and dinner parties ever be same again?)
Wednesday 12th April 2023:
I notice the media have been taking an interest in my relative
William Welton
. How they long '
to talk to his relatives
or a close family friend'. If the press find out I am related to him there would be a media firestorm. Especially after my role in The Saint. I fear the attention would be more on me than him. Even though it is rather hurtful for the press to suggest William has been 'forgotten' I have decided to keep out of this one. William was
very young when he died
and it was a long time ago. William was a hero. That is for sure. (Dr. Welton glances back and takes a final look at
'William's Memorial'
and, as he does so,
Saint's 'Halo' Music
is heard.) (Time: 7.57pm).
Saturday 1st April 2023:
A South Wales Choir sings classic songs in Neath. Listen:
Golden Slumbers
. (Time: 1.44pm).
Friday 31st March 2023:
Receive official letter warning me about 'spate of burglaries'. A cat burglar? (Time: 6.37pm).
Thursday 30th March 2023:
Received invitations to Cardiff University function. Will I finally be awarded the Honorary Professorship? LOL.
Coming Home Again
? (Time: 8.24pm).
(Is Dr Welton going to be given a Honorary Professorship? Or will he be made The Grand Master at his Mason Lodge? Perhaps he will become Leader of 'Cult Of Dr Neil Welton'? Find out Next Week in Episode Two: The Flames Of Death)
Wednesday 29th March 2023:
I've been on
Amazon
again and they have just offered me forty pouches of "Whiskas" Cat Food for £12.99. Only problem is I don't own cat. Do they know something about me I don't? (Time: 10.55pm).
Tuesday 28th March 2023:
I've just "completely updated" the website. All in time for my 'relaunch' on 1st April. Just to let you know I don't spend my life on this social media. This is because I have a life. But I'll update the site from time to time - especially 'Patient Pager'. (Time: 10.30pm).
Monday 27th March 2023:
Contemplating whether to give my songs
The 'Stars On 45' Treatment
. (Time: 21.21pm).
Monday 20th March 2023:
Interesting that the Eton versus Harrow annual 'Cricket Match' at Lords shall be continuing. Apparently the woke mob wanted it abolished as it causes offence to the inner city ethnic minority children. Not only does it remind them of colonialism but they are 'excluded' from it as they go to "comprehensives". Utterly ridiculous. Why should some boys who are just lucky enough to go to a lovely school and who, as a result, are fortunate enough to play cricket at Lords, be penalised by a Socialist - most of whom appear to have gone to a private school and are upset as they did the Ten Tors Challenge (Time: 8.04pm).
(Dr Welton believes in levelling up not levelling down. It is also why he has issues with Socialism.
Eton Versus Harrow Since 1805
is now available - I bet the author is relieved.)
Monday 20th March 2023:
Four days ago the 'Betterware' catalogue man called at my house to collect his catalogue. I was in the bathtub and it was most irritating. Especially as I've no interest in buying this tat. I therefore place the catalogue in the window so he shall see it. He called back today. I imagine it is annoying to see your catalogue but not be able to touch it. Let it be a lesson to man - do not disturb The Saint when he is in a bathtub (Time: 6.57pm).
Monday 20th March 2023:
I just sneezed (Time: 7.53am).
Sunday 19th March 2023:
I go on Twitter for the first time in nearly three years looking for "intelligent conversation". Need I say I won't be staying on Twitter? (Time: 8.24pm)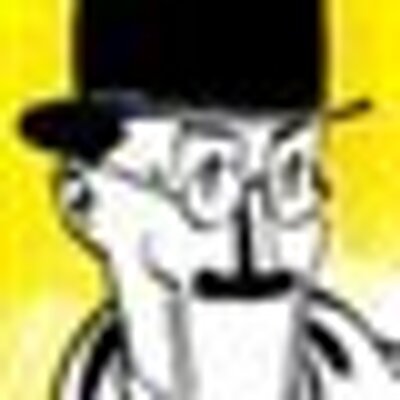 (So many tits on Twitter but only one cuckoo - Dr Welton)
Saturday 18th March 2023:
I finally open morning mail. A letter from an energy company demanding accurate meter readings. It is so menacing. Why threats? (Time: 6.18pm)
Friday 17th March 2023:
Tune in to watch Caroline Munro in The Cellar Club on Talking Pictures TV (Time: 9.00pm).
Friday 17th March 2023:
Unlike most of his rich friends Dr Welton is not ashamed to say he owns Freeview television. This is because he is not rich. His philosophy in this regard is very simple. Why pay out a fortune to watch utter drivel when you can watch utter drivel for free? With this in mind I'm watching a TV show I've been on called Newswatch. It really is drivel. I've been asked to appear (Time: 8.45pm).
Friday 17th March 2023:
Whatever one thinks of the 'after death experiences' of Dr Welton and related premonitions, there shall be no denying recent British news bulletins are suggesting "an impending sense of doom". Dr Neil Welton plays piece of music on a Gramophone suitable for events leading to
'The End Of The World'
. Don't say The Saint did not try to warn you about what was to be (Time: 7.07am).
Thursday 16th March 2023:
"If you need a shoulder to cry on."
'Anytime At All'
put on Gramophone (Time: 6.48am).
Thursday 16th March 2023:
Dr Welton puts on his Donald Duck 'carpet slippers' and munches toast (Time: 6.45am).
Thursday 16th March 2023:
Now listening to
'The Carnival Is Over'
by The Seekers on Gramophone. This is followed by suitably entitled
'A World Of Our Own'
(Time: 6.42am).
(Life is either one big Carnival or
'The Magic Roundabout'
. Dr Welton believes it is Carnival because, like a Circus, it can be set up or Resurrected at much later date. Whereas a Magic Roundabout or the Merry Go Round just suggests Reincarnation. Submit those essays by Friday 31st March. Students who disagree with the Dr will be marked as Fail.)
Wednesday 15th March 2023:
Just listening to previously unreleased 'new' Lennon and McCartney song from 1964 called
'From A Window'
. I have known about this song for over forty years (as it was recorded by another artist) but it's great to hear original. Would play this in pop group at university. Tears in eyes as I listen to it (Time: 8.24pm).
Wednesday 15th March 2023:
Dr Welton is eating packet of crisps 'very close to' Trafalgar Square (Time: 4.08pm).
Wednesday 15th March 2023:
Dr Neil Welton has arrived The City of London. As he walks by The Bank of England he deftly breaks wind. It is Budget Day (Time: 1.59pm).
Tuesday 14th March 2023:
Arrive home, clap hands and start singing
'Get Yourself Seen'
(1978) (Time: 6.15pm).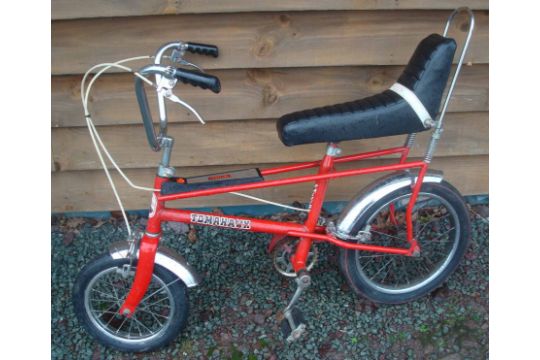 (Young Neil often Got Himself Seen on mean machine. An idea that came in "useful" when campaigning for a Brexit.)
Monday 13th March 2023:
Mark Commonwealth Day by standing to attention waving Union Jack (Time: 7.45pm).
Monday 13th March 2023:
I walk by Threadneedle Street and become aware the country is rather threadbare than threadneedle. Suddenly a rather fat City 'gent' (term used loosely) walks into my right shoulder as if I do not exist. I am beginning to wonder whether these "whippersnappers" have any respect for their elders and betters? Clearly not. I question whether I am cut out for this (Time: 1.55pm).
Monday 13th March 2023:
Man with striking resemblance to Dr Welton seen at Paddington Station (Time: 7.57am).
Sunday 12th March 2023:
Someone has forgotten to pack their new socks before going to London (Time: 10.53pm).
Sunday 12th March 2023:
Somebody has put their feet up before journey back to London tomorrow (Time: 4.22pm).
(Somebody else that we know has had the same idea too)
Sunday 12th March 2023:
Disappointed to buy my Sunday newspapers and not see myself in them (Time: 12.04pm).
Saturday 11th March 2023:
Rumour beginning to circulate that Dr Welton invited to The Coronation (Time: 3.30pm).
Friday 10th March 2023:
I go into the bathroom and start to sing that tune
'Learn To Swim'
(1982) (Time: 7.33pm).
Friday 10th March 2023:
Dr Welton sitting down to watch
Classic episode of Rentaghost
from 1981 (Time: 6.59pm)
Friday 10th March 2023:
In conjunction with East Kilbride Website Host Company I relaunch my social media due to my popularity in Japan. It is now ready for April Fools Day. Appropriately enough. Sadly I oversleep (Time: 6.00am).
______________________________________________
Dr. Neil Welton MA (Cardiff And Oxford University 1990s)
Dr. Neil Welton was senior postgraduate Research Fellow at Cardiff University between 1997 and 1998. Working in close collaboration with researchers at Oxford University Dr. Welton led "ground breaking research" investigating after death experiences. Otherwise known as near death experiences or out of body experiences. Dr. Neil's team concluded rather than being imagined, "illusionary" or hallucinatory, death experiences were actually probable, real and could have "a basis in objective reality". In late January 2023, at a
unique special conference
convened in Holland, a group of world leading and elite neuroscientists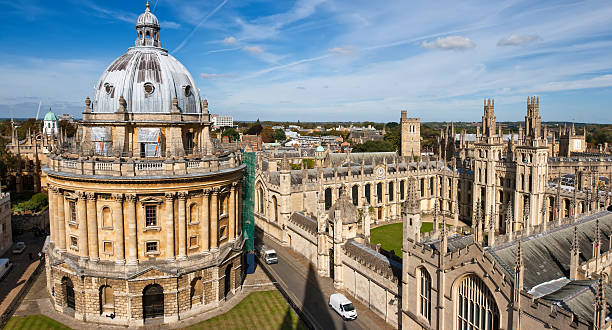 (Dr. Welton led a Cardiff/Oxford University research team) also concluded that with all current biological, medical and scientific understanding Dr. Welton is right - twenty-five years on. What a sharp and striking contrast to the late 1990s when Dr. Welton was mocked and derided as a madman and "fruitcake" for daring to carry out such a theological and scientific investigation. Indeed who can forget the leading Church of England vicar who claimed: "My belief is Dr. Welton is nothing more than a complete and utter oddball." One thing is certain, after that recent conference 'and Brexit', Dr. Neil's critics are not laughing now. But what has become of Dr. Welton I hear you ask. This man
nicknamed "The Saint"
because of his research. A life of "excitement, adventure and daring do" of course!
(Dr Welton was nicknamed The Saint because of research)
*** Brexit Latest *** Brexit Latest *** Brexit Latest ***
Neil Was A Spokesman For Vote Leave In EU Referendum "Brexit is price you pay for mass migration." (Neil Welton) (
Data Compiled From:
'The Office For National Statistics'
) UNEMPLOYMENT SINCE LEAVING THE EUROPEAN UNION: Unemployment now at lowest since 1973 at around 1.2m While inside EU unemployment averaged at around 2.5m Within the EU unemployment was doubled - permanently INCOME AND WAGES SINCE LEAVING EUROPEAN UNION: Working class incomes have risen sharply by about 15% In the EU working class incomes fell and then stagnated Inflation is up by 10% but pay for the poorest is up 15% MIGRATION IMPACT SINCE LEAVING EUROPEAN UNION: Just over three million immigrants have gone back home Migrants now issued with 'job specific time limited Visas' 'Economic Immigration' is now down by well over a third EU Immigration - back in 2016 was 365,000 every year EU Immigration - in 2021 falling to 205,000 every year Work Visas Issued - 2022 falling to 180,000 every year Migrants Deported - in 2022 the figure was over 20,000 Outside EU immigration will be under 2m over ten years Inside EU immigration would be over 4m over ten years JOB VACANCIES SINCE EXITING THE EUROPEAN UNION: There are currently 1.4 million job vacancies around UK While in the EU we never once reached full employment Whilst in the EU thousands would apply for a single job 'DESTROYING SOCIALISM' IN A POST-BREXIT BRITAIN: Corbyn admits that Brexit prevented him from being PM Labour ditches the Socialism and returns to New Labour "In work poverty is eliminated in December 2023." (OBS) "Vote Leave for well-paid full employment." (Neil Welton) ______________________________________________ (In the past Dr Welton has been confused with Neil Perry)
(Neil attended 'Welton School' in film Dead Poets Society)
(Personally Dr Welton wasn't able to see the resemblance)
(It was said he looks like Donny Osmond or Justin Bieber)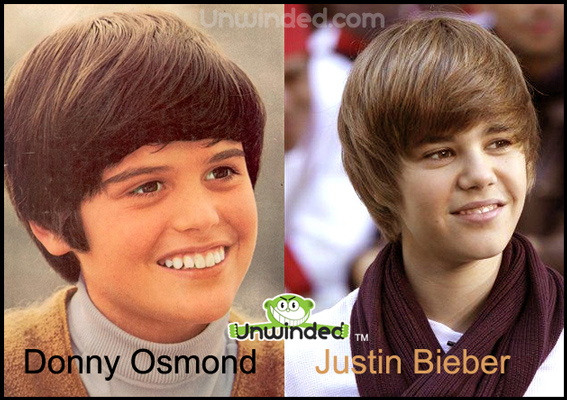 (Unkind people said he looked more like "Damien Thorn")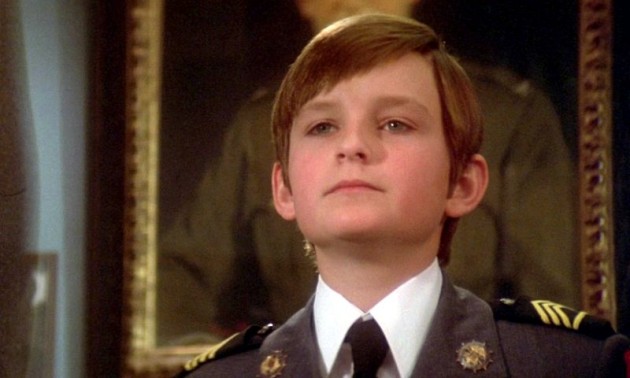 (Dr Welton has also been confused with actor Jim Carrey)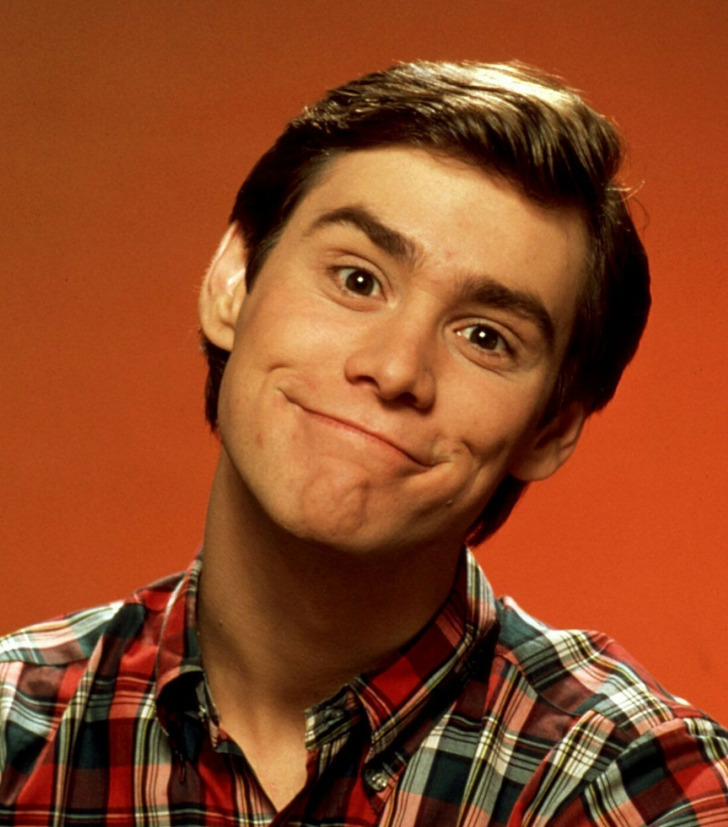 (Thankfully Dr Neil Welton is not like any of these people)
Dr Welton is adamant he doesn't look like Jim Carrey. Nor does he look like Peter Mandelson or one Richard E Grant. Though he does sound like Richard E Grant and walks a little bit like Peter Mandelson. Apparently! Silence at back. Dr Welton is more serious and high brow than these types, and those who have mocked him ever since Lower Sixth. Especially when they all found out on The Common Room Message Board he had 'failed some of his GCSEs' and was secretly doing resits so secret he had secreted them. How they laughed. But he's had last laugh on the lot of them!
(Dr. Welton is writing a book 'Public Schools: Class Apart')
Indeed Dr. Welton is now famous historic figure, not only is he already being quoted in books written by historians
(read Royal Wales)
and advising two Prime Ministers and future Archbishop Of Canterbury, but he has also helped to give you, your children, and your grandchildren Brexit! Come to think of it he is currently writing this new bookie wookie all by himself about the public schools you will all be sending your children and grandchildren to next year. ______________________________________________ International Troubleshooter - International Troublemaker 🌟 Adventure 🌟 Excitement 🌟 Glamour 🌟 (Neil Welton) 🌟 Dr. Smoothie - Meddlesome Maverick - Mysterious Elusive
For Heaven's Sake! Dr. Welton was mocked by the Church for ground breaking research into after death experiences. Not only that but he was also laughed at for flunking a few GCSEs and having to do the resit papers. Quite right. For they once laughed at him. They are not laughing now.