27 September 2011
Hugh and Bess....
In spite of the difficulties of living in a busy suburb, herding enthusiasts Hugh and Jacqui Emerson of Wistaston, Crewe, have successfully trained several home-bred Beardies to work sheep and are now working with their first Working-bred Beardie, Brambledale Bessie Black (Glen x Breeze). Although opportunities for herding practice are few and far between, 17month old Bess is making good progress and she and Hugh have a strong partnership. Click on the link beneath the picture to see them in action.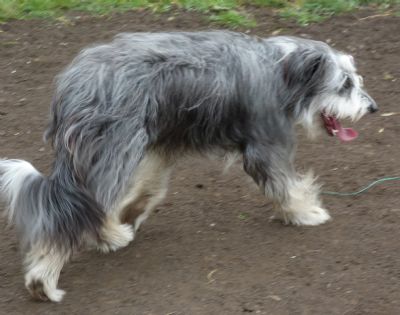 http://www.youtube.com/watch?v=qiDKHRgJLcA&feature=related
Thanks to Jacky Goulder, who took both the photo and the video.