Nairn Road Runners..
Nairn Road Runners, sponsors of the KNC adopted bed in front of the Fire Station, have been busy sprucing it up. They have had a new sign, made by Robbie Lean, put up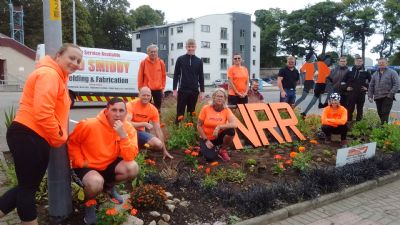 and two metal runners, made by PLD Smiddy & Engineering Services, Croy, have been installed.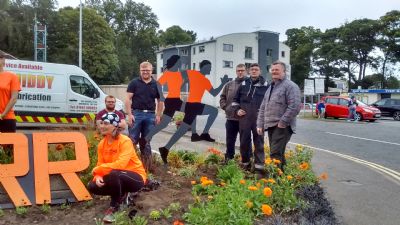 Paul, Dean, Lee, Robbie & Colin from PLD Smiidy
The Runners have also refreshed the planting in the bed and passers-by will certainly notice the vibrant splash of colour there now.