Page 1| Page 2 | Page 3 | Page 4 | Page 5 |
OOAK Sindy Dolls |Repro Sindys
Here you can see some of my own OOAK creations. OOAK stands for One Of A Kind and is used to describe dolls that have been individually customised to be totally unique.


Sindy with Plaits
Sindy with centre parted hair rerooted in dark brunette and styled in lovely long plaits.
This Sindy has the 'Hannah Montana' look! I rerooted her with Butterscotch nylon hair from
www.mylittlecustoms.com
.
Sindy is looking very Gothic. Rerooted with Cherry Pie nylon also from My Little Customs.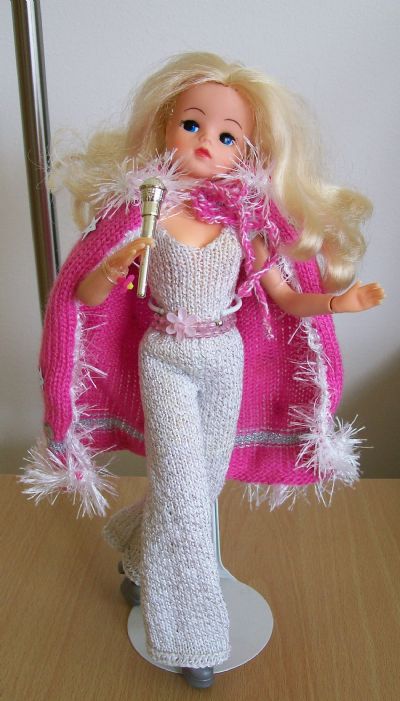 Glam Rock Sindy!
Glam Rock Sindy wearing a knitted outfit in a glam rock/70's/Abba style.
This Sindy was created by dying and ordinary basic doll using Dylon fabric dye and rerooted with black saran doll hair.. A real basic black Sindy could cost £100+, but I'm very happy with this girl.
---
Site Last Updated - 13/09/2012 19:38:27