So many of Sindy's original vintage outfits are now very rare and hard to find. When they come up for sale on Ebay they usually go for more than I can afford. So, I decided to have a go at making knitted replicas of some of these elusive outfits.


1971 Trendy Girl's original outfit.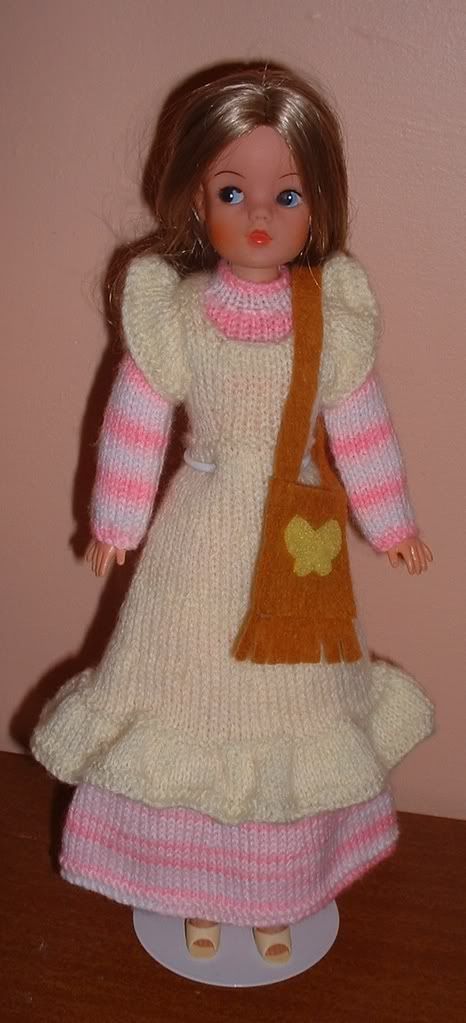 1973 Pinny Party
(Outfit sold)
Back to Top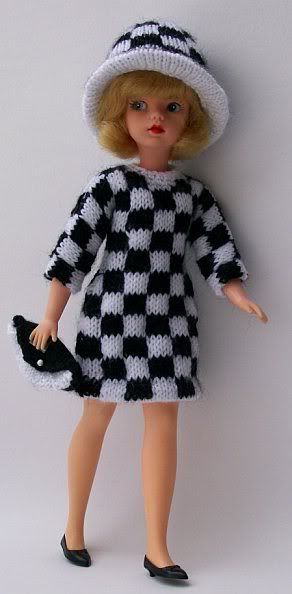 Very hard to find 1960's Mamselle Miss Cortina outfit.

Sindy wears her two tone frock from 1969.
(Available in my
Groovycart Shop
)
Back to Top

1973 Sunbeam
(Available in my
Groovycart Shop
)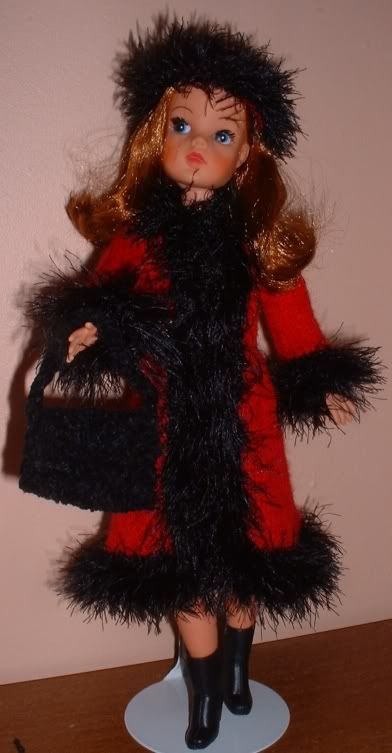 1972 Midi Winter
Back to Top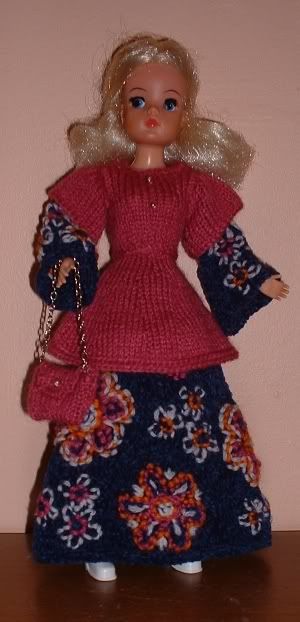 1973 Theatre Time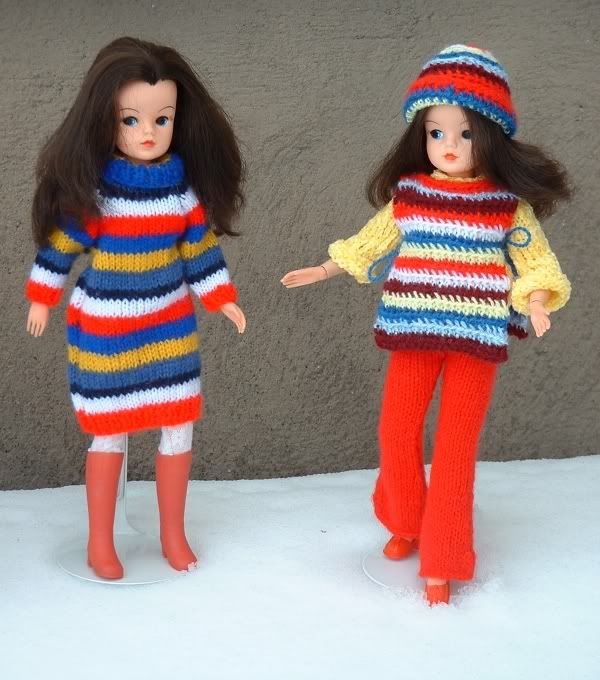 1983 Frosty Pants and 1977 Cold and Frosty
Back to Top
---
Site Last Updated - 13/09/2012 19:38:27