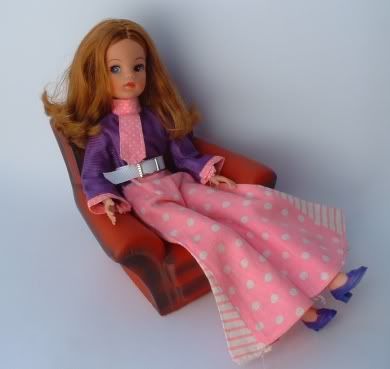 This is Lovely Lively Sindy from the early 1970's wearing her original funky flared jumpsuit. Her original hair was in poor condition and so I rerooted her with saran doll hair.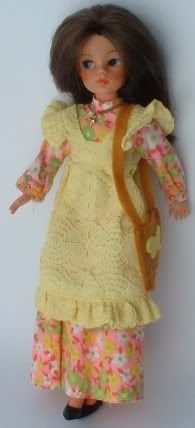 This is a Trendy Girl Sindy from 1971 wearing an outfit called Pinny Party. She also has been rerooted.
Another Trendy Girl Sindy, also rerooted, wearing Wrapover dress.

This Trendy Girl is also rerooted and wears a dress called Springtime.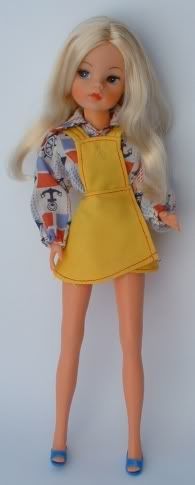 Rerooted Lovely Lively wearing Bib Skirt.
Many of the dolls that have survived from this era were given haircuts by the previous owners or their hair which was very fragile went frizzy and dry which is why they have been restored by rerooting the heads with new hair.


---
Site Last Updated - 13/09/2012 19:38:27