15 March 2009
Herding Clinic with Gianni Canopoli
Announcing a new & exciting event , a Herding Clinic with Gianni Canopoli, proposed for the weekend 13th/14th June .
Gianni is a very experienced trainer with an especial fondness and
appreciation of Beardies, and comes highly recommended from our
Austrian herding counterpart Gerlinde Krachler.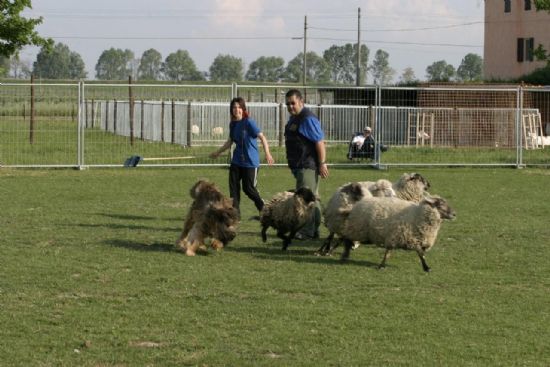 Ideally we would like to offer him the opportunity to work with started dogs of known aptitude, but in addition we thought he might be interested in taking a group of absolute beginners through a few introductory moves.
If you are interested in this or any other of our proposed events for 2009 please 'Contact Us'