Welcome to the webpages of the Tongue and Melness Youth Group. Hopefully sometime in the future we will come up with a funkier name but this is it for the moment.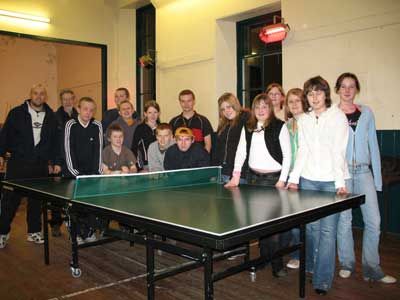 On these pages we will try to keep you all informed of what is going on with the group and any events we will be taking part in or holding ourselves. We meet every wednesday evening in Melness hall from 7 - 9 pm and costs 50 pence per night. We have a tuckshop, full size table tennis table, pool table, fusball table, a Playstation 2 games console and a selection of board games and playing cards.

We must thank Ben Loyal Estates, Kinloch Estates and Sutherland Estates for their very generous cash donations which will be put to great use and also thanks to everybody who donated equipment to the group and also to the Tongue Community Council without whom we would not have a group at all, so again a huge thanks from us all.


This is the Time in Tongue & Melness
---