Go on

Click on a

LINK

to find it

UR WAY
WHY NOT BECOME PART OF A NETWORKING COMMUNITY AND

FIND THE BUSINESS THAT YOUR LOOKING FOR

FAST.
IT COULDENT BE EASIERS - JUST CLICK AND YOUR THERE..
WOULD YOU LIKE TO PLACE YOUR BUSINESS or AD ON

UR WAY

- IT'S EASY
If you alredy have a website just give us a call

or send us a copy of your business

name

to our Email Address

@:

(

urway@in.com

) and we will upload it to the

UR WAY Site for

FREE

yes i said

FREE

,

Placing your business website with us we will alocate you a space in one of the links in the colome on the left.
If you dont have a Website we can build you one to fit around your business for as little as £50. how cheep is that !

See the Makeing Payment section in the Left colome above

But if you feel confident you could build your own Website as easy as 1 2 FREE! With Spanglefish.
You get a FREE web site (including hosting!) which you can update easily using just a standard web browser. Edit text, add pages, change the colour scheme, add new images, view visitor statistics and much more. And all of this without programming or special software.
Using just a standard web browser you can update your Spanglefish site from almost anywhere. Login using your private password, and do it from home, the office or the bus. Start it at work, and continue editing from a cybercafe. Do it when you choose, and wherever you are.

But pleas do remember that we are here should you need us.
All we need is the information and photos you would like to see on your main web page and when your website is reddy and your Happy with the site look we will make your site live on UR WAY it couldent be easier.
If you requier any changes to Text format or Photo images after the site is live we can manage your site for you for a Small Fee if that is something you would like us to do.
we need your curent contact phone number and curent Email address so we can keep you up to date with the progress.
Building a website can take up to 1 week to process, we will inform you when your website is LIVE on UR WAY.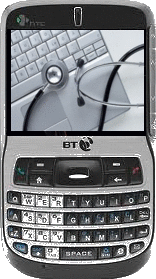 Call: ( 07504460564 ) ( 07941036469 )
You can also skype call if you have this service and we are on line.
Skype : UR-WAY

Email ( urway@in.com )
Why not

Favorite

this page then we are only a click away

data-config="{'skin':'skins/black/skin.css','volume':75,'autoplay':true,'shuffle':false,'repeat':1,'placement':'top','showplaylist':false,'playlist':[{'title':'working','url':'http://www.youtube.com/watch?v=VqHy41e7ouU&feature=player_detailpage'}]}" >



---