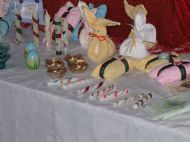 Some very clean bunnies and a lovely assortment of smaller decorated candles together with other useful gift ideas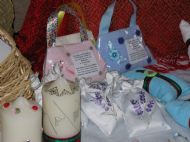 Chunky candles, sweet smelling lavender bags and some wee handbags with a hidden secret !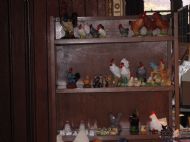 Take home a feathered friend - choose from cockerels, hens and chicks - some very tiny and some not-so-tiny - each one deserves a good home !!!
---