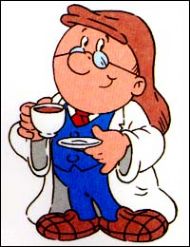 Man of many nicknames, Graham Morrice is a peripheral figure in the Glenorchy team. More known for his bodybuilding than his shinty, it could be said that Morrice enjoys the sociability of the team more than playing!
Morrice is mainly used as a substitute winger (when he remembers his shinty stuff!) where he uses his gym built body to good effect!
Not likely to gain membership to MENSA anytime soon, Graham is a fun loving, easygoing character who enjoys a few Bacardi Breezers after the game!
---