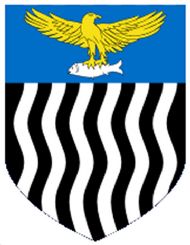 A tribute to
Betty St. Clair Clay
née Baden-Powell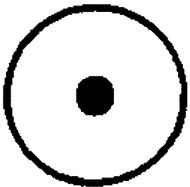 16 April 1917 - 24 April 2004
Betty Clay died on 24th April 2004 at Elliscombe House nursing home. She had been woken by staff as usual at about 7:30, and had been cheerful, but when they returned half-an-hour later to help her dress, she had departed this life. It was eight days after her 87th birthday.
---
Since December 1999, Betty and Gervas, her husband of 68 years, had been living at Pax3, a bungalow in the grounds of the nursing home. A few weeks earlier, Betty had had a fall which stripped some skin off her leg that needed hospital treatment, following which she moved into the nursing home to recuperate in their care, with a view to moving back home when she had recovered fully. It was not to be.
---
Betty's father was the first Lord Baden-Powell, defender of Mafeking and Founder of the Scout Movement and World Chief Scout. Betty's mother was Olave B-P, World Chief Guide; they married in 1912. Her father's brother baen B-P was a godfathe, and her mother's mother's sister, Gertrude St.Clair Hill, was a godmother.
Olave's sister Auriol Davidson died in 1919, leaving three young daughters, whose father was a tea-planter in Ceylon. Olave and Robert took over these three children (Clare, Christian and Yvonne), and brought them up as part of the family, with their own three, Peter, Heather and Betty.
Christian, Heather, Yvonne, Betty, Peter, Clare
Betty went to Westonbirt, and was accepetd by the Royal School of Music for violin and singing - but it was not to be...
From her teens, Betty accompanied her parents on many Scout / Guide excursions and cruises, and on a trip round the world; her journals are to be found elsewhere on this WebSite. In 1936, aged 18, she accompanied her parents on a trip to Africa, but their return voyage had to be postponed after her father fell ill after being bitten by a mosquito.
Betty's parents had met on board ship, and they shared a birthday. When Betty, on board the ship taking them home, met a man who shared her birthday. his fate was sealed.
Betty Clay, August 1936, aged 19
Betty and Gervas were married on 24th September 1936, four months after they met, and they sailed back out to Africa, where Gervas was employed by the Colonial Office in Northern Rhodesia (now Zambia).
Betty bore and raised a daughter and three sons, and once they were at school she got involved with the local Girl Guides. She ran a Company of Lone Guides, and a Guide Company in Livingstone. She eventually became Colony Commissioner.
In 1960, when Betty's husband was Her Majesty's Resident Commissioner in Barotseland, Her Majesty Queen Elizabeth, the Queen Mother stayed with them for four days.
In 1964 Betty and Gervas retired back to England, and bought Ford Lodge near Wiveliscombe, their home until December 1999 when they moved to Elliscombe Park.
While at Ford Lodge, Betty became involved with the English Girl Guides, and became Commissioner for South West England.
Betty was awarded the C.B.E. for her services to the Girl Guide Movement.
Betty also accompanied her mother, Olave, Lady Baden-Powell, D.B.E., World Chief Guide, on some of her tours, and also did some Guiding tours herself, and yet others with her husband. Betty's journals for these tours will also be found elsewhere on this WebSite.
In addition to these endeavours, Betty also ran the house, and did much of the gardening, and their home was always open to a constant stream of visitors from all over the world. The gardens were opened to the public on 11th July 2010 by the new owner, Jane Hewitt, as described on page 54 of the June 2010 issue of "Somerset Life".
Betty was a constant support to her husband, enabling him to achieve much more than he would otherwise have been able.
---
Betty aged 69, on her 50th Wedding Anniversary in 1986
See here.
---
If you should have any "anecdotes" about Betty, we would be most pleased to receive them, either through the GUESTBOOK page or the GIVE FEEDBACK page.
I have put much "stuff" in the LIBARAY - see tab on the left of your screen - and I shall be adding to this whenever I have more available.
What I have includes:-
Her page-a-day diaries - 75 of them, all have been scanned, but not yet transcribed. Some excerpts are included on this WebSite on the pages Tabbed by year.

Her ScrapBooks - about 30 of them - but these (eventually) will be found >here<
Her copies of her letters home - about 140 of them, up to ten pages each - are being posted >here<

I also have the copies she sent to parents and to parents-in-law

Their replies

Her letters (the few that I have) to her brother Peter and her sister Heather and their replies, of which I have many

About 3,000ft of 16mm cine film

Boxes of slides

Lots of audio cassette tapes and a few reels of tape

Her boxes of "Guiding stuff", WI stuff, etc.
But I also have a similar amount of my father's family papers, which I am also scanning, OCRing and putting on the InterNet, so it will probably be some YEARS before this WebSite and his are complete.
Most of the photographs are scanned from ScrapBooks, and are 550 pixels wide (a Spanglefish restriction); I have high-resolution versions, so if you want, just ask.
Generally, the first eight characters of the picture title are the date in yearmonthday format, e.g. 19591225 is ChristmasDay 1959.
Feel free to copy anything you want, but an attribution would be courteous. Copyright remains ours (c) 2009-2017.
if you see copyrighted material that shouldn't be here, please let me know and I'll remove it.

Robin Clay
(Betty's eldest son)
Page Last Updated - 23/06/2023